Two men have pleaded guilty to conspiracy to commit money laundering with the theft of almost €184,000 in false Pandemic Unemployment Payments from the Department of Social Protection.
Cork Circuit Criminal Court was told that the money was taken using stolen PPS numbers belonging to 74 HSE and Tusla employees who had been targetted in a sophisticated email scam following a data breach.
Oluwagbewikeke Lewis, aged 35, with an address at Brookdale, Midleton, Co Cork, and 45-year-old Bashiru Aderibigbe, of Banoque in Midleton, both pleaded guilty to conspiracy to commit money laundering, on dates between April and December 2020, at Cork Circuit Criminal Court today.
Lewis also pleaded guilty to 11 other counts including possession of forged passports, forged bank statements and a stolen UK passport.
Detective Garda Eimear Keeshan of the National Economic Crime Bureau told that court that in July 2020, Detective Garda Trevor Conroy - who was one of a team seconded to the Department of Social Protection - spotted a number of applications for PUP under different PPS numbers, but with a variation of the same email address.
Garda Keeshan said the email included a very sophisticated link to a website that was designed to appear as though it was the Department of Justice.
Those targetted were told they were being requested to attend for jury service and had to supply their PPS numbers, which they did.
These then were used to open false accounts with a number of banking institutions including An Post and Permanent TSB.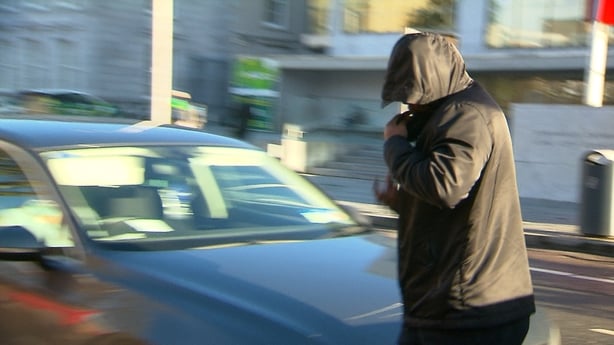 121 fraudulent applications for PUP were made, totalling €183,491 paid into 57 separate bank accounts.
The State has since frozen 57 accounts containing €32,459.
€30,000 was transferred to German banks and the whereabouts of the remaining €120,000 are unknown.
The court was told that the full extent of the fraud emerged when Detective Garda Kieran Crowley of Midleton Garda Station stopped a car being driven by Lewis last November in the Midleton area.
Garda Crowley was not satisfied with the identification Lewis produced and follow-up searches at his home led to the discovery of false passports, bank statements and a mobile phone.
Garda Keeshan said when the mobile phone was analysed, it revealed many WhatsApp messages between the two men and two others - called CHAIRMAN and EBONY 3.
She said it included a conversation between Lewis and others indicating the opened accounts could hold up to €1 million.
Garda Keeshan said it was her view that Lewis had contact with the leader of a criminal organisation who was known as the Chairman.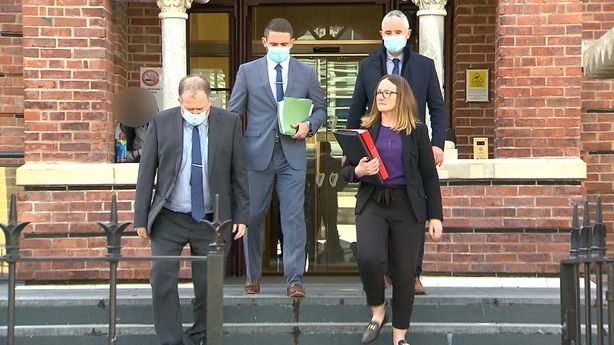 Defence Counsel Tom Power acting for Lewis asked that sentencing be adjourned for one week so that his client could try and raise €5,000 in compensation.
He told the court that Lewis, originally from Nigeria, had been in Ireland for the past five years and was living with his Irish partner and their four-year-old child. He also has a nine-year-old child in Nigeria.
He was an active member of his community and church, and teaches younger children how to DJ.
Mr Power said he had "become embroiled in this matter" not as a ring leader and does not have the trappings of wealth.
He said that by pleading guilty he had saved the State and gardaí time and money.
Counsel for the second defendant Bashiru Aderibigbe, Sinead Behan, told Judge Helen Boyle that "Covid occurred, temptation arose".
Ms Behan said the married father-of-five is originally from Nigeria but has been in Ireland since 2002.
She said that he found himself in financial trouble as a taxi driver when Covid struck and he has five children and an 85-year-old mother who is dependent on him at home in Nigeria.
"He was given money and the promise of more. He could have skipped the country, but he stood firm and faced these charges. He became part of a wider, sophisticated scenario, which he regrets sincerely."
She told the court that her client had handed over a bank draft of €6,000 in compensation.
Both men were remanded in custody by Judge Helen Boyle to appear again before the Circuit Court next Wednesday for sentencing.