Tributes have been paid to Thomas Ryan, one of Ireland's oldest working artists, and former President of the Royal Hibernian Academy, who has died. He was 92.
A native of Limerick, he was born in St Joseph Street in the city and grew up in Limerick's Georgian quarter.
He trained at the Limerick School of Art and later won a scholarship to the National College of Art in the 1940s where he was taught by the well known artists Sean Keating and Maurice MacGonigal.
Thomas Ryan had painted many portraits of presidents and taoisigh as well as members of the clergy, university presidents, alongside many historical scenes, landscapes, and still life.
One of his most famous paintings is 'The GPO 1916' an interior scene of the fighting and wounded at the GPO during the Rising which he painted in 1966 to commemorate the event's 50th anniversary.
It hung in the Dáil for 20 years and is one of the few national paintings of this major historical event.
Many of his friends posed as the soldiers and his wife Mary posed as the nurse in the famous scene. Despite its historical significance, it was never sold and remained in his ownership.
He was made a Freeman of Limerick in 2007 and held an honorary doctorate from the University of Limerick.
He was an honorary member of the Royal Academy in London, and the Royal Scottish academy in Edinburgh and a founding member of the European Council of the National Academies of Fine art in Madrid.
One of his last exhibitions was at the People's Museum of Limerick in November 2019 when 40 of his paintings, including 'The GPO 1916', covering his work across seven decades, went on display.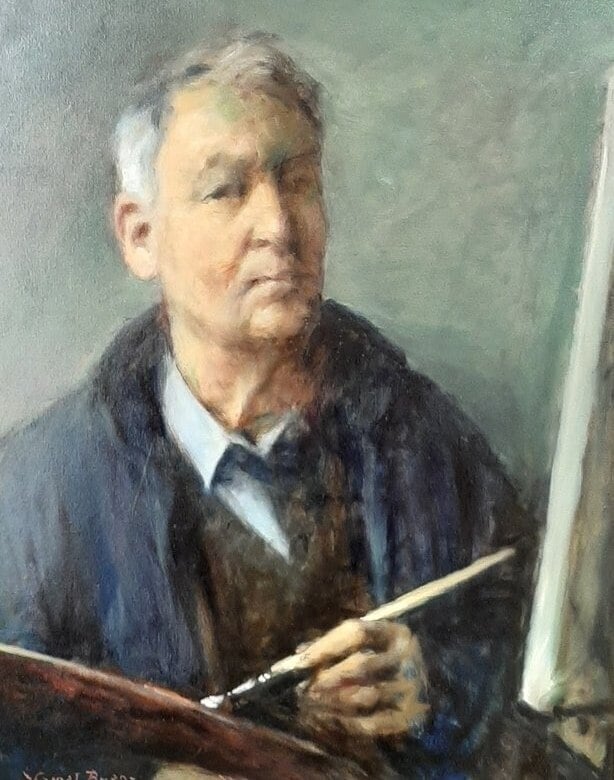 Paying tribute today, Mayor of Limerick Daniel Butler described him as one of Ireland's most significant artists who had an extraordinary talent, and had a life long attachment to the city of Limerick, of which he was extremely proud.
Born in 1929, Thomas Ryan first exhibited at the RHA in 1957 and became an associate member in 1968.
He was elected President of the RHA in 1982 and served until 1992. He also served as President of the United Arts Club.
While he grew up in Limerick, his home for much of his working life was in Ashbourne, Co Meath.
He is survived by his wife Mary, their children Pearse, John, Ann, Myles, Eavan, and Aengus and 16 grandchildren.