The work of Thomas Ryan, one of Ireland's oldest working artists, is being exhibited in his native Limerick city to mark his 90th year.
Ryan was born in 1929 in St Joseph Street, but his family later moved to Davis Street. He lived and grew up around Georgian Limerick and played as a young boy in The People's Park in Pery Square.
An exhibition of 40 of his paintings from his long working life spanning over 70 years has gone on display at the newly-established People's Museum of Limerick, located just across from the park where he spent so much time as a young boy.
He trained at the Limerick School of Art, and later won a scholarship to the National College of Art, in the 1940s, where he was taught by well-known artists Sean Keating and Maurice MacGonigal.
Keating had a long association with Limerick and Clare, and was known for his paintings depicting the construction of the giant hydroelectric power station at Ardnacrusha in the late 1920s.
Ryan is known as a very productive and skilled painter, and has painted portraits of presidents, taoisigh, bishops, and presidents of universities and mayors of cities, as well as many historical scenes, landscapes, and still lifes.
One of the paintings included in the current exhibition at the People's Museum of Limerick is 'The G.P.O 1916' which hung in Dáil Eireann for 20 years.
He painted it in 1966 to commemorate the 50th anniversary of the Rising, and says it is one of the few national paintings of this major historical event.
He used his own artist friends to pose as the soldiers and his wife Mary to pose as the nurse depicted in the painting.
Despite its prominence, it was never sold, and he still owns it.
Many of the paintings in the exhibition are of Limerick scenes. One of the oldest is of the canal in Limerick city at the Sand Mall, which dates back to 1955.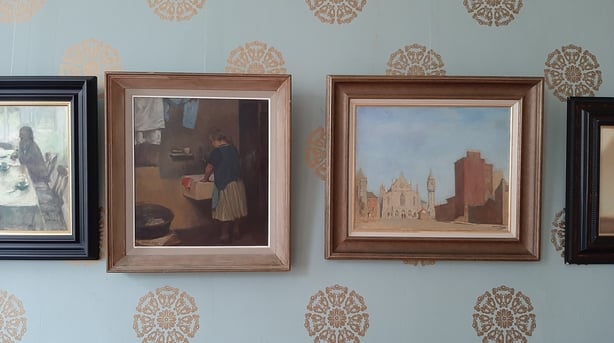 There is also a painting of his mother at the sink at their home in Davis Street in Limerick in the mid 1960s.
He says she spent much of her time at the sink, like many women and mothers of that time, and he remembers when hot water arrived in the taps, saying "it was a huge thing at the time".
In 1971 he became a member of the Royal Hibernian Academy, an institution established in 1823 to promote the work of artists, sculptors and architects.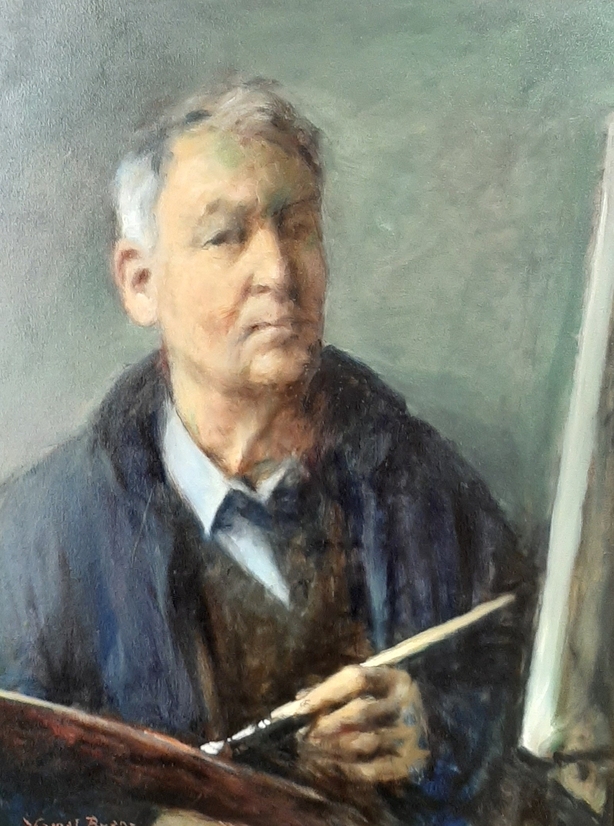 He served for a time as RHA President, when he oversaw the construction of the new RHA gallery space at Ely Place in Dublin, and has associations with art institutions throughout the UK and Europe.
He is also an honorary member of the Royal Academy in London and the Royal Scottish Academy in Edinburgh, a governor of the National Gallery of Ireland, an associate of the National College of Art and Design, and a founding member of the European Council of the National Academies of Fine Art in Madrid.
He was made a Freeman of Limerick in 2007, and also holds an honorary doctorate from the University of Limerick.
The current exhibition was curated by People's Museum of Limerick Director Dr Rose Anne White, who described Ryan as one of Ireland's most significant artists, noting he is a curious and skilled painter, who loves to paint, and is still doing so at age 90.
"We are incredibly grateful to be able to show a selection of his works in our museum on Pery Square, showing his versatility across portraits, still life and historical scenes.
"It was wonderful to have him tell the story behind some of his most famous works, and that he was in Limerick to celebrate his 90th birthday in his home city," she said.
The exhibition runs until 30 November.