A small boat from Galway has washed ashore on a Norwegian island after travelling over 3,000 kilometres.
The unmanned mini sailboat was launched on behalf of pupils from Kilglass National School in Co Galway, as part of the Marine Institute's Explorers Education Programme.
The 1.5-metre-long craft had a small compartment, which children filled with letters, sweets and crisps from Ireland.
'Seoltóir Na Gaillimhe – the Galway Sailor' was deployed in June, close to the M6 Data Buoy in the Atlantic Ocean.
It was equipped with a sail and a satellite tracker, which allowed pupils to monitor it as it sailed across the ocean. But the GPS signal was lost after two weeks, leaving researchers and students in the dark, as to where the craft was.
It has now emerged that the boat continued northwards, eventually washing up on a beach above the Arctic Circle, in the Lofoten Islands, Norway.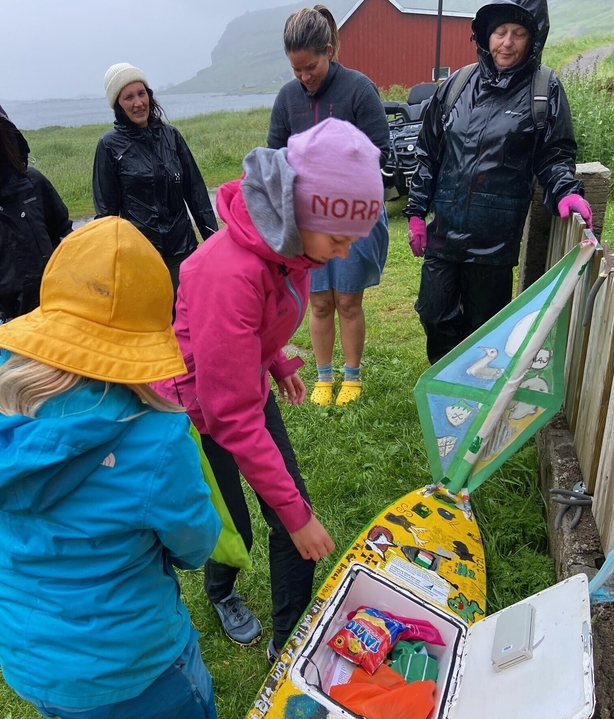 The craft was found by the Bjørnsen family while they were on holidays on the island.
They subsequently contacted the school to tell pupils that they had been able to open the hatch and read most of the letters it contained, as well as enjoying the sweets and crisps which survived the voyage.
Lars Bjørnsen said the beach where the boat was found was quite isolated. It is located on the western side of Moskenesøya island, and can only be accessed on foot.
He said the boat made it to the beach with little structural damage.