Repairs have been completed at a burst water main in Co Kerry, which has been affecting supplies to Tralee and Killarney and a number of other areas.
However, disruption is likely to continue for a number of hours, as supplies are restored gradually.
At around 5pm yesterday, a 700mm trunk water main burst, between the treatment plant and Sheheree reservoir.
The burst had affected water supplies to the homes and businesses of more than 50,000 people.
Castleisland, Firies, Farranfore, Castlemaine, Ballymacelligott, Fenit and surrounding areas were also affected.
Irish Water said today that the water supply should be fully restored across the county by this evening.
Tom Cuddy, the Head of Asset Operations with Irish Water told RTÉ's News in One that the widespread impact on the water supply was as a result of two bursts in the main water supply in two days.
He said the second burst had a 'very dramatic effect' as the system had not fully recharged after the earlier burst.
Irish Water has deployed water tankers across the region to supply householders and has also sustained water supplies to hospitals and to Covid-19 test centres.
He said that all supplies should be back later today, with outlying areas and people living on higher ground expected to be the last to get water supply back.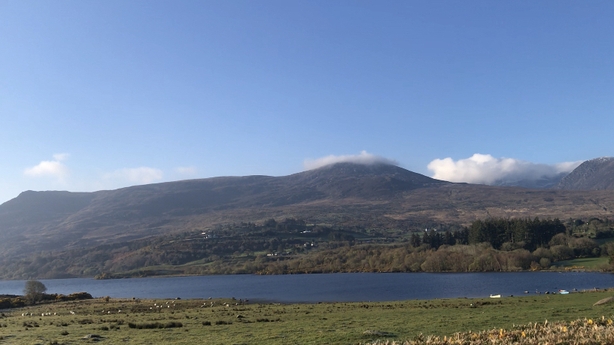 Kerry County Councillor Niall 'Botty' O'Callaghan has asked for people to be patient as council workers work to bring water supply back safely to a large part of the county.
He said that the burst main was repaired last night but then broke again so workers must now slowly increase the pressure to ensure the supply can be safely restored.
Cllr O'Callaghan said the water supply to hospitals and nursing homes has been secured, but that it will be harder for businesses to ensure a flow of water for the day and they will have to be frugal.
Irish Water and @kerrycouncil are working to repair a large burst water main. Alternative water supplies available in Tralee, Killarney, Firies, Farranfore, Ballymacelligot, Cordal, Barraduff and Abbeydorney from approximately 12 noon today https://t.co/93DIDJxAZJ.

— Irish Water (@IrishWater) July 28, 2021
He told RTÉ's Today With Claire Byrne that the efforts of Irish Water in Co Kerry are "not fit for purpose" but that council workers have been "outstanding" in their attempt to restore water supplies.
Lough Guitane is a mountain lake near Muckross in Killarney, which supplies the Kerry Central Regional Water Supply Scheme.
A €30m water treatment plant was commissioned there in 2018.
The Kerry Central Regional Water Supply Scheme is one of the biggest in the country.
The treatment plant at Lough Guitane is capable of supplying 51 million litres of water per day.