A walk-in Covid-19 test centre has opened at a former tourist office in Galway city centre.
The HSE run facility is open from 10am to 5pm, seven days a week, and forms part of the ongoing effort to contain the spread of the virus.
Located close to the city's bus and rail stations, it will provide free PCR testing to locals and visitors alike.
Multi-lingual signage has been erected to alert tourists about the centre, and notices with QR codes, providing directions to the building, have been affixed on lampposts around the city.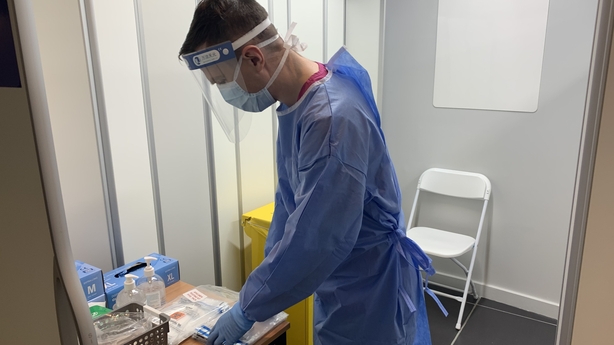 The HSE says there has been a 30% increase in the number of confirmed Covid-19 cases in Galway city in recent weeks.
The Executive's regional Chief Officer, Breda Crehan Roche, says the walk-in test centre on Forster Street has been designed to be as convenient and user-friendly as possible.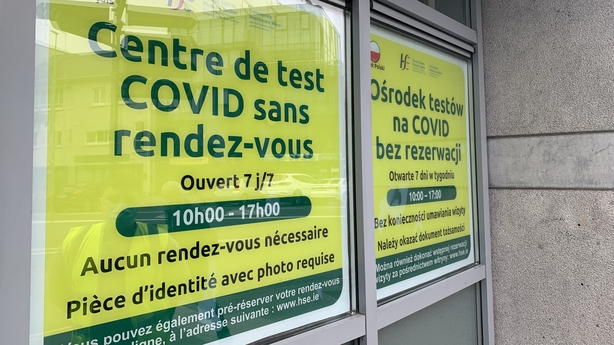 Those presenting for tests must have photo ID and provide a mobile phone number, so their results can be texted to them, within 24 hours of swabbing being carried out.
Ms Crehan Roche said that from start to finish, the process takes less than five minutes to complete.
No appointment is necessary for those seeking a test.
A drive-thru test centre at Galway Airport remains open, but testing at the NUI Galway campus will be suspended, until the end of August, later this week.
---
---
The Director of Public Health for the region, Dr Breda Smyth, said the initiative to provide Covid checks in an accessible manner was part of the effort to "do everything possible to avoid a fourth wave".
Dr Smyth said that she appreciated people had been living with the virus for the last year and a half and that society had encountered barriers at several stages, when we thought we were emerging from the pandemic.
But she said the transmissibility of the Delta variant meant we had to be "very, very cautious and take absolutely every precaution with regards to protecting our population".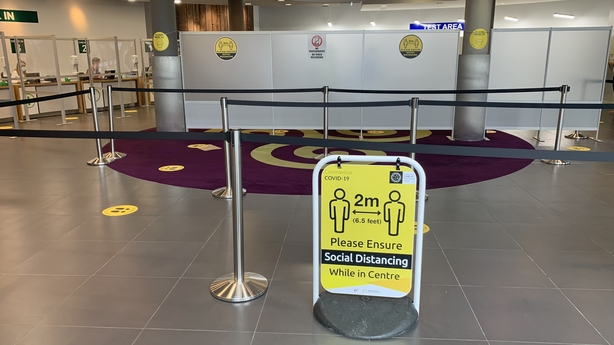 She said officials had to be realistic and "that the Delta variant is possibly going to become dominant within our population" … but she said the vaccination programme and increased testing were vital components in the effort to overcome the challenge.
Dr Smyth said medics had seen the impact of the Alpha variant in January, which gave rise to a significant surge: "The Delta variant has increased transmissibility on the Alpha variant, so we're seeing that additive effect with regards to the transmission rate and the likely attack rate."
This means "if there is an infection in a network it will spread that bit quicker. That's why if anyone feels they've been exposed to someone who has Covid - even if they have no symptoms - they should come to a centre like this, get your test and at least you will know whether you have Covid or not."