The 'outdoor summer' was in full swing in Westport, with visitors and locals alike taking advantage of the outdoor dining experience.
Pubs and restaurants were among those businesses hardest hit during the pandemic, but now those with outdoor dining areas have been reporting solid bookings this weekend.
It is a trend that many believe will continue.
The Great Outdoors! Here beneath Croagh Patrick, The Towers gastropub on Westport Quay is seeing the investment in open air dining beginning to pay off for the first time.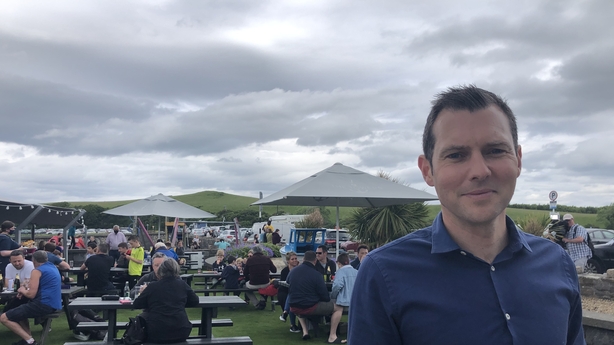 Tom Bourke has installed a stretch tent to accommodate an extra 80 seats with heating and lighting and an astroturf floor.
"We invested ourselves and received some Government support to enable us to create this comfortable outdoor space that gives people a great dining experience."
A few doors down Tom's wife Aoife has been creative with outdoor pods at the cafe she runs. The Creel Cafe does not have a dedicated outdoor space but has been allowed use of the council-owned pavement with the locally made pods.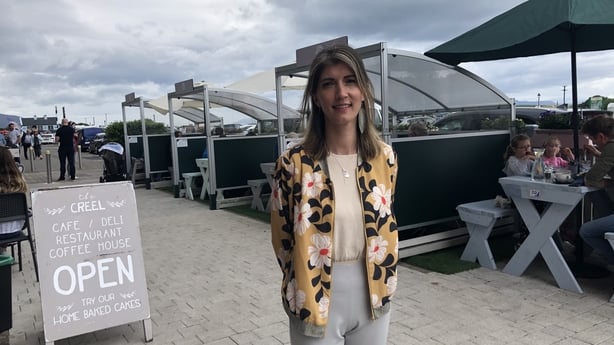 The allocation of council funding as well as grants provided by Fáilte Ireland has enabled businesses in the town to develop robust outdoor dining areas.
In the centre of town Westport cafes and restaurants look well equipped to deal with wild Atlantic weather with parasols and decking in place.
But today customers were basking in the glorious sunshine. From early morning the street cafe culture was flourishing.
A group of students from UCD stopped off on a charity cycle from Mizen Head to Malin Head.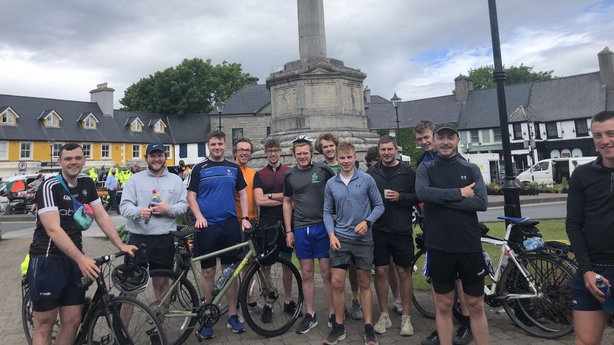 "We're delighted to be having a full Irish with proper cutlery and a few pints later!"
Cosy Joe's is one of the pubs that has undergone an outside makeover.
Owner, Joe O'Malley has taken over some parking spaces to extend his business. He has a small beer garden at the back of the pub but says the front space will really help the business to recover going forward.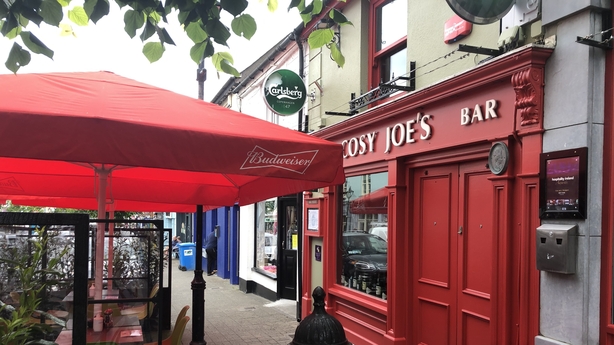 Most of the visitors enjoying this Bank Holiday weekend are 'staycationers' and Fáilte Ireland is encouraging people to take more breaks at home with its Destination Towns initiative.