Hundreds of people in Kilkeel, Co Down, are being tested for Covid-19 this weekend following a suspected outbreak of the so-called Indian variant - now known as the Delta variant.
At least 26 cases have been confirmed across Northern Ireland since the beginning of May.
The variant, thought to be much more transmissible, is believed to be the dominant strain of the virus in Britain.
Kilkeel is home to the largest fishing fleet in Northern Ireland, with a population of around 7,000 people.
Hundreds of people living in two areas of the town are being asked to volunteer for Covid-19 tests.
Health officials are concerned because a small number of probable cases of the Delta variant have been detected.
The situation will be watched closely by health authorities in the Republic of Ireland. Kilkeel is Northern Ireland's southernmost town and has a high level of cross-border traffic.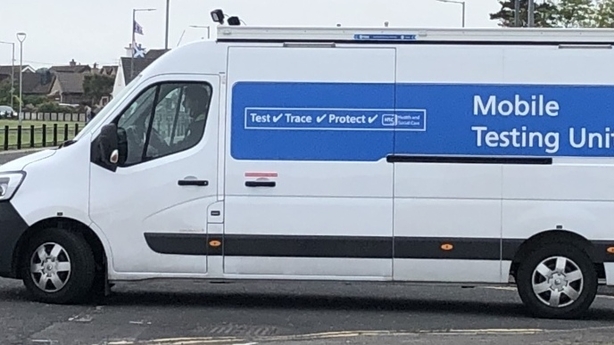 Three mobile test centres have been set up and testers are also calling to homes in the two areas identified as causing the greatest concern.
Everyone in those areas aged five and over is being asked to take a test, whether they have symptoms or not.
---
Read more:
Latest coronavirus stories
---
Dr Bríd Farrell, an assistant director with Northern Ireland's Public Health Agency, is co-ordinating the testing programme, and has stressed that no cases of the Delta variant have yet been confirmed in the town.
"We won't get that confirmed, one way or another, until the middle of next week. So, as a precautionary measure, we have decided to do targeted case finding in two neighbourhoods in the Kilkeel area," she explained.
"We are concerned that could be asymptomatic spread. If we actively case find, we can take measures like social isolation, and reduce the risk to people, particularly vulnerable people, of getting Covid-19.
"As well as that, if we reduce community transmission, it gives us time to get more people vaccinated."
Dr Farrell said the reaction from people living in the areas being targeted for testing has been "very positive".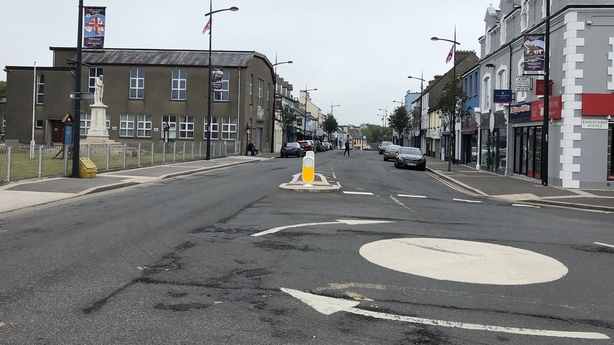 One local woman, Julie, told RTÉ News the speculation in the area is that the local spike in Covid-19 cases is the result of a recent party attended by large numbers of teenagers.
"There's a real fear that the genie is out of the bottle. If it is, how on earth do you stop it spreading beyond Kilkeel?" she said.
"Everyone hopes this is a false alarm and that it's not this new variant."
This is a potential blip in what is an increasingly positive Covid-19 situation in Northern Ireland.
The vaccine roll-out is going well, with almost 75% of the adult population having received their first jab.
The number of deaths is also falling, with two recorded during the past 18 days, and the number of new daily cases is down to double figures.
The number of confirmed Coronavirus patients in hospital is at its lowest since March last year.