The past 15 months has seen remote working become a way of life for many people and most want to see it continue in some form.
The first phase of a national hub network has been launched in Swinford, Co Mayo, as part of the Government's five year strategy for rural Ireland.
The former Swinford courthouse in the centre of the town was lying idle and derelict before being transformed into a high-tech hub.
It now provides remote working facilities for young people, businesses, and tourists.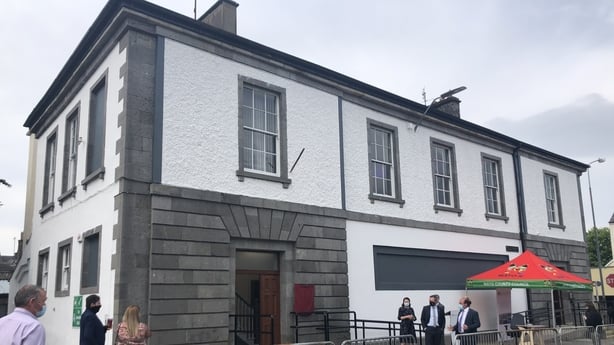 Barbara O'Flaherty runs her own digital marketing business in the town.
"This is a great facility for entrepreneurs like me. The broadband is super fast and it's going to transform the lives of people around here. A lot of my jobs in digital marketing would have been based in Dublin, Limerick, Galway whereas now I have the opportunity to employ people in this area be cause digital is to the forefront now with so many businesses and retailers.
"It's life changing for me. I don't have to commute long distances and can stay in the west of Ireland with my family," she said.
Connectedhubs.ie provides a shared online platform for hub users and managers to pool knowledge and best practices. It includes a booking system, scheduling, and business management applications. Users will be able to locate, book and pay for a space in their hub of choice in a secure way.
Kevin Kelly is the new CEO of Mayo County Council and said the Swinford hub represents the future for towns and villages in rural Ireland.
"We have over 20 spaces here and it's a very good example of collaboration between a number of different agencies and departments to ensure that we deliver on this infrastructure," he said.
There are now 66 hubs using the system with 100 expected to be in place by the end of the year. Overall, 400 remote working hubs have been identified around the country and they will be invited to join the network and create a shared infrastructure.
Cynthia Baloula runs a video production agency in Belmullet after moving there with her family from Dublin.
"Being able to work from the hub there is life changing because the internet is really fast and you meet other business owners as well, so you've got a community there and as well as an online business.
Ms Baloula said she has clients in the US, Canada, UK mainly, "but I can work from Belmullet in the little digi-hub and it's absolutely amazing".
She said she loves the change from city to country even though she comes from Paris.
"I lived in Dublin for 20 years and never lived in the countryside in my whole life so I was a bit scared. But it has been the best move ever. The quality of life is amazing, the landscape is beautiful and the people are really warm. My two-year-old daughter loves it too with so much space to run around," she added.
Launching the initiative, Minister for Rural and Community Development Heather Humphreys said she was determined to make remote working a reality for tens of thousands of people, young and old. She described the new network of hubs as a game changer for rural Ireland.
"The Swinford Digiwest Hub will give people a choice that they never had before in their working lives. The choice to spend a day or two or even more working within your community rather than the office.
"The choice to spend more time with your family and less on long commutes.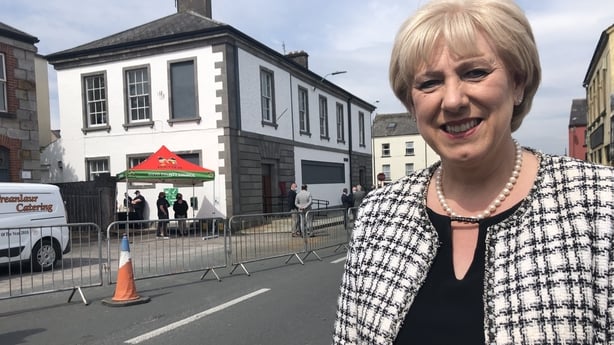 "Hub working can support the development of employment opportunities and career paths in rural areas. This will help to give young people the choice to stay closer to home while pursuing their careers and encourage people living in cities to consider moving to a more rural location," she said.
Funding of €5 million is already in place for existing hubs and the €15m Town and Village Renewal Scheme will focus on the renovation of derelict and vacant buildings in town centres.
The former Swinford courthouse will be joined by many other disused properties around the country including old cinemas and hotels with grants of up €500,000 available for more ambitious projects. The so-called "blended model" of office and home looks set to be a permanent feature in people's lives going forward.