A recent survey conducted by NUI Galway found that over a third of students have experienced some form of depression and anxiety over the past year.
Feelings of disconnection and isolation were widespread among the 5,000 surveyed.
Playing and recording his own music has been a lifeline during lockdown for Commerce student James Colohan.
He has not set foot on campus since last March and the isolation led to struggles with his mental health.
College online counselling was cut back to four sessions and James sought out private therapy.
"I was having panic attacks in my bedroom. I would be staring at the computer screen and my heart would start racing, I would sweat and become flushed.
"Eventually I sought out professional therapy which was expensive for my parents. I really feel strongly that there should be more comprehensive supports in place for third level students."
Swimming in the sea has never been more popular during lockdown and Monaghan student Fergal Flood keeps his mental health in check by going for a dip at least three times a week.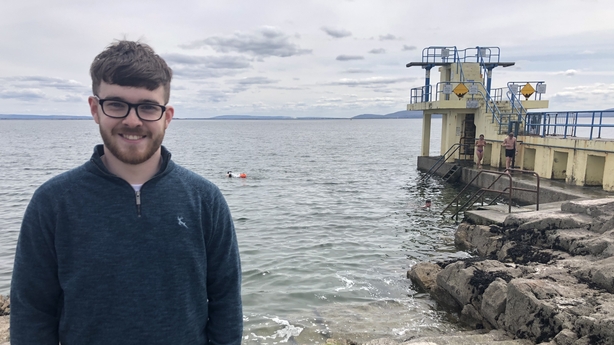 Fergal is a second year French and Irish student and looks forward to travelling abroad for his Erasmus course next year.
He has been paying full fees and rent of over €500 a month in a house in Salthill. He says his parents are carrying a big financial burden after the advice last year was to book accommodation early for a blended mix of online and campus learning.
The situation then changed and the college switched to full-time remote teaching.
"My folks are understandably upset. I haven't been on campus in over a year and we don't feel the college has done enough for us. I have been off campus since last March and there are no marks awarded for first year.
"There are 30% for second year but so far I'm in an isolated bubble and if it wasn't for the swimming, I'd be in a bad place.
"It was best for me to stay here as the WiFi in rural Monaghan isn't great and I've younger siblings which would be a distraction when trying to focus on remote learning."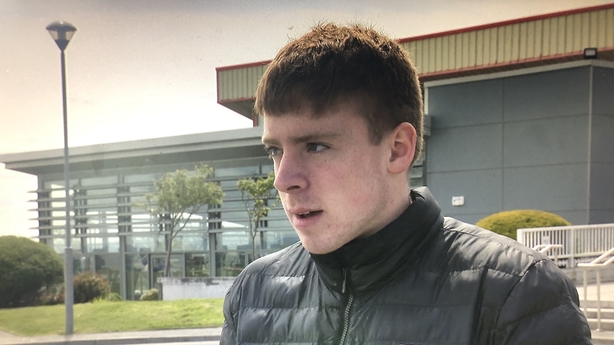 Jack Dolan is a Bio-Tech and French student paying full fees and almost €500 in rent per month. He had a job in Leisureland in Salthill to support himself before it was closed due to the pandemic.
"It's been a tough year and I feel my life is messy and disorganised at the moment. It was so much better for my mental health when I had more structure to my day with on-campus learning, connecting with everybody and having the college experience and then complimented with a pastime job here in Leisureland to give me more income."
Caoimhe Holland is from Kilkenny and studying science at NUI Galway. She has access to labs every couple of weeks but says most of her time is spent in her rented accommodation.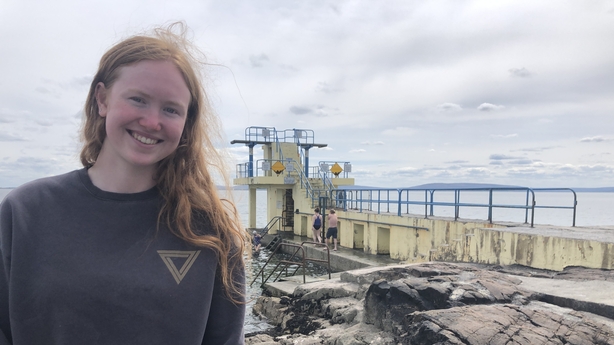 "This is not how I saw my college experience panning out. I'm cooped up and bored and lonely. Coming from a landlocked county, the only positive for me has been living near the sea in Salthill. I'm so looking forward to third level colleges reopening fully."
Róisín Nic Lochlainn is the incoming President of NUI Galway Students' Union. She says there is an urgent need to review and upgrade support services for all colleges, not just NUIG.
"There are students all over Ireland suffering depression and anxiety as a result of the pandemic and the fall-out from not being able to attend college.
"Essential services remain open but there needs to more counselling sessions available."
She said: "There's waiting lists that need to be addressed. The €300,000 in funding from the Government is to be welcomed but it needs to be sustainable and on an annual basis."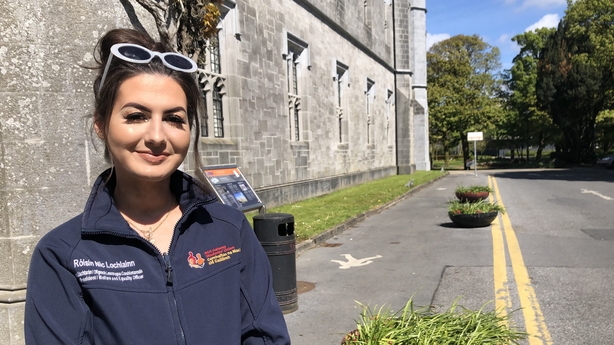 NUI Galway said in a statement that the university "shares the frustrations of our students that the vast majority of campus activities are being delivered remotely, however the safety of our community is our number one priority".
"Even with very limited campus activity, there have been outbreaks among students which then spread to workplaces and social care settings. This puts into stark reality that safety must come first to protect the most vulnerable in our community."
NUI Galway said "all students who cancelled their accommodation and returned home were refunded" and that "student services, counselling, chaplaincy, pastoral care, student welfare and Students' Union teams continue to work to ensure the continued safety and well-being of our community and to help students who encounter difficulties throughout the academic year".