Enhanced facilities are to be provided for water-based activities at 22 locations around the country.
A total of €19m will be spent on installing showers, toilets and changing facilities at both inland and coastal recreational sites.
The plan will also provide storage space and places to wash down equipment such as canoes and surfboards.
Fáilte Ireland has said the investment comes because of the growing interest in outdoor water-based activities such as kayaking, open water swimming and paddle boarding.
The all-weather changing facilities will be sites where such pastimes are a key visitor attraction.
All will be fully wheelchair accessible and built using sustainability practices.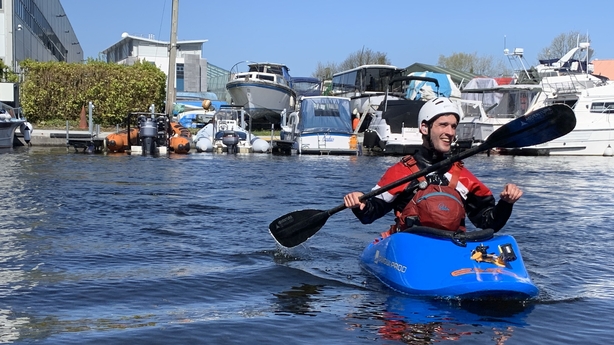 Minister for Tourism Catherine Martin said the rise in outdoor activity during the pandemic means there is now a need to improve and enhance facilities.
It is hoped the investment will also extend the traditional tourism season by encouraging use of the centres on a year-round basis.
Fáilte Ireland expects that work at the 22 locations in question will be completed by next summer. The agency said there was potential to add further sites in 2023.
Facilities will be built in counties Sligo, Cork, Wexford, Waterford, Galway, Kerry, Tipperary, Clare, Donegal, Mayo, Leitrim, Kilkenny and Dublin.