Every baby born at Sligo University Hospital this year will be offered a Sligo Rovers jersey "on the day they enter the world" in an initiative by the club and supporters.
The community project is described as one of the most significant in the club's history and will see over a thousand Rovers jerseys donated to families of babies born at the hospital.
These families could be from Sligo as well as parts of Leitrim, Donegal, Roscommon, Cavan and Monaghan.
The project is a first for the League of Ireland and is an initiative of the lub and The Bit O' Red Supporters Trust in conjunction with Sligo University Hospital.
The jersey is a replica of the 2021 home jersey, featuring all details of the "famous Bit O' Red shirt".
Last season, the Sligo Rovers community fundraised €400,000 for the club during a challenging year with the Covid-19 pandemic and the club said that similar fundraising will be needed this season with no crowds at games.
This initiative, it said, is "designed to extend the bond between Rovers and the north-west and Connacht region, this time from the very earliest stage of life".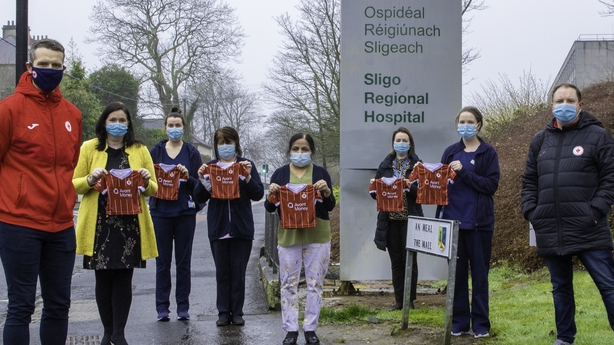 Sligo Rovers chief executive Colin Feehily said: "Sligo Rovers has existed through 93 years because each generation has passed their love of the club on to the next.
"We are very proud of what Rovers means to our region and how it can form a part of all our lives and connect us as well. We are taking this measure to bring that feeling to even more people."
He added: "As we pass on these kits to the staff at the hospital to give to families, we want to express our huge gratitude to all the employees at the hospital.
"Their work over this past year has been incredible. They have the admiration of everyone and thanks at The Showgrounds."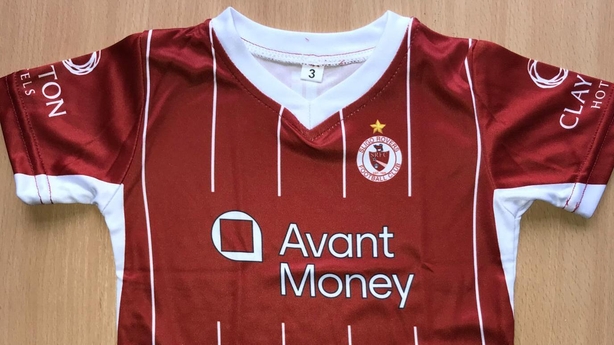 Sligo Rovers manager Liam Buckley said: "It's a lovely idea. The community here gets right behind the football club. Since I've been here, they've been absolutely fantastic.
"There's an incredible support behind us and we do not take it for granted for one second."
Well-known fans of the Bit o' Red include RTÉ's Northern Editor Tommie Gorman.