Galway City Council has restored vehicle access to a section of road in the city centre, after widespread criticism of measures introduced over the weekend.
The local authority closed part of the Dyke Road approach to the Headford Road, opposite St Brendan's Avenue, claiming it was part of a series of Covid-19 related interventions to assist pedestrian and cycle access in the city.
Bollards were installed to block traffic travelling towards the junction in question and a number of bicycle stands were placed on the road surface.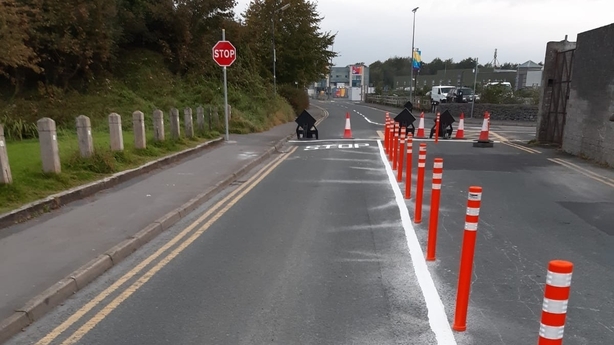 The Council said the changes would have made the junction more efficient and reduce the time pedestrians would have to wait to cross the road.
But the move was roundly criticised by local residents, Councillors and members of the city's cycling community.
Following a motion passed at yesterday's meeting of the local authority, the measures have now been removed.