International maritime salvage experts say it could cost upwards of €10m to salvage the MV Alta.
The ghost ship washed ashore off the Cork coast earlier this year.
The Receiver of Wreck said it was still trying to establish ownership as fears grow locally that she will be left to rust on the coastline.
Storm Dennis ravaged the country in February and in its wake the MV Alta washed ashore.
Abandoned 16 months earlier by her crew near Bermuda, the 44-year-old merchant ship had been adrift in the Atlantic, before the it washed up near Ballycotton.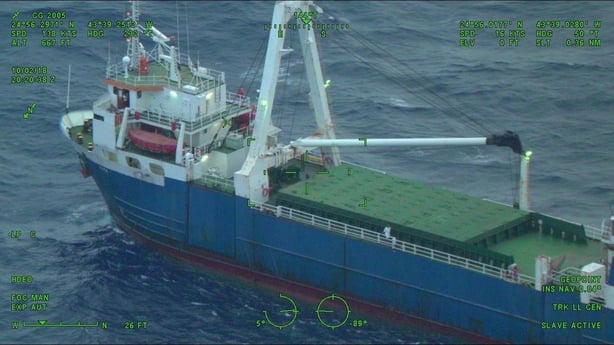 In the days that followed, Cork County Council removed any environmental risk and since then the Receiver of Wreck has been trying to establish ownership and in turn whose is responsible for the ship.
The tide of sightseers to the area was only stemmed by the recent Covid-19 travel restrictions. Locals hope a decision will be made to remove the ship.
If any owners or insurers do not take responsibility for the ship, the Irish State will have a tough decision, whether to spend millions on salvaging her or leaving her to her fate.
International maritime law expert Michael Kingston said: "Hopefully in any of these cases the vessel can be refloated and salvaged, but obviously after all this time it doesn't look like that is going to happen, so the wreck is going to have to be removed.
"The problem, and the multimillion dollar question, is who foots the bill? It seems the vessel was abandoned.
"She's a large enough vessel and must have been registered with a flag state and she must have an international maritime organisation number."
Mark Hoddinott, a salvage and wreck removal expert with Brand Marine, holds out very little hope of finding the owner.
He said: "There is certainly no commercial value in the ship at all. She's too old and her scrap value would be low.
"Whether the State would want to remove her just because she was an eyesore, I doubt.
"The cost of removing her would be quite considerable too. €5-10M or I would say probably a bit higher. Is it really worth it? My own view would be probably not."