A new crown hole has been discovered over the old Drumgossatt mine in Magheracloone, Co Monaghan.
Gyproc mining company, which operates in the area, made the discovery following an aerial survey this week.
In a statement, it confirmed the crown hole is 6m in diameter and is located entirely within Gyproc owned lands.
It also said it is 280m from the R178 road and 280m east of the nearest house.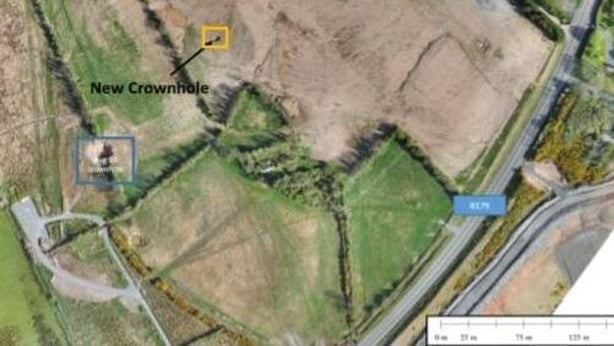 It said it is now carrying out an assessment and putting in place arrangements to secure the area.
Residents were informed by Gyproc this week and Monaghan County Council has also been notified.
A sinkhole in the rural Monaghan village in 2018 split the GAA grounds in two and forced a number of residents from their homes.