Images of the ruins of homestead and farm machinery which were submerged in a Co Wicklow lake have been released by gardaí.
The discovery was made while the Garda Air Support Unit were patrolling above Co Wicklow.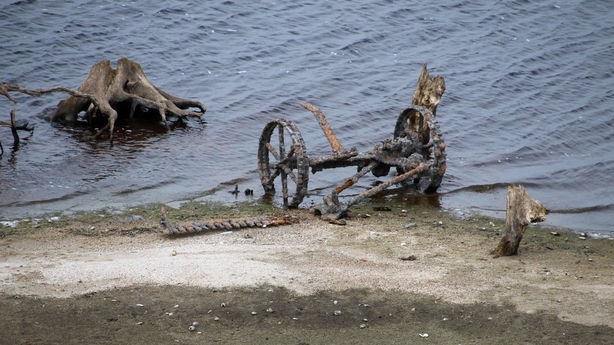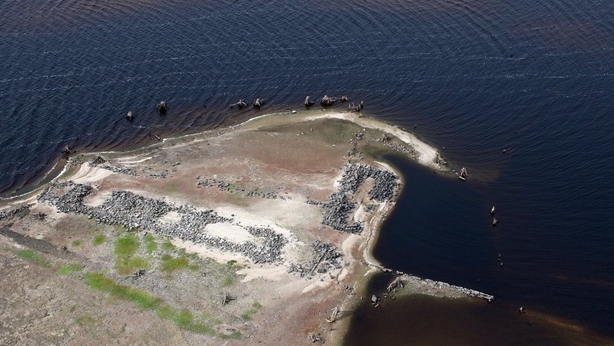 The images show the ruins of a house along with the roots of trees and a piece of rusted farm machinery - a mowing bar - on a raised piece of land.
The land had previously been submerged but became exposed following this year's drought.
A number of vacated properties were submerged in Co Wicklow when a valley was flooded to create Poulaphuca Reservoir in 1940. 
It is the latest in a series of historic discoveries made around the country in the wake of prolonged hot and dry weather this summer.
The heatwave is believed to have led to the discovery of a possible henge close to Newgrange in Co Meath. It's thought it could have been built 500 years after Newgrange, which dates from 3,000 BC. | https://t.co/1BMuh05WNX pic.twitter.com/Fsw6ozmcmF

— RTÉ News (@rtenews) July 11, 2018
The extremely dry weather led to many buried archaeological sites appearing as crop marks in fields.
The marks indicate pits and postholes which would likely have held large timber posts. 
A number of sites of archaeological interest were found near the UNESCO World Heritage Site at Newgrange in Co Meath in July.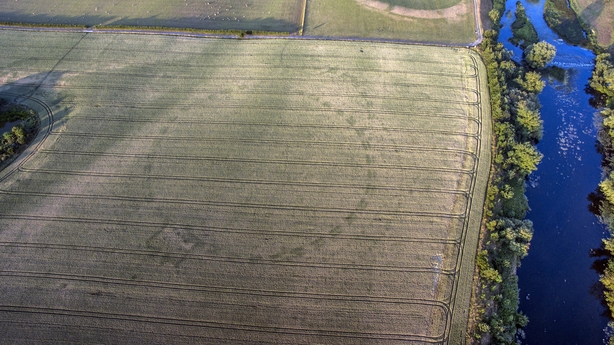 It is believed the sites date to the Neolithic Period, around 5,000 years ago.
The Department of Culture, Heritage and the Gaeltacht said they may transform our understanding both of Brú na Bóinne and Neolithic society.
Mapping exercises were due to be carried out by archaeologists from the National Monuments Service to "allow a better understanding of their spatial relationship to each other."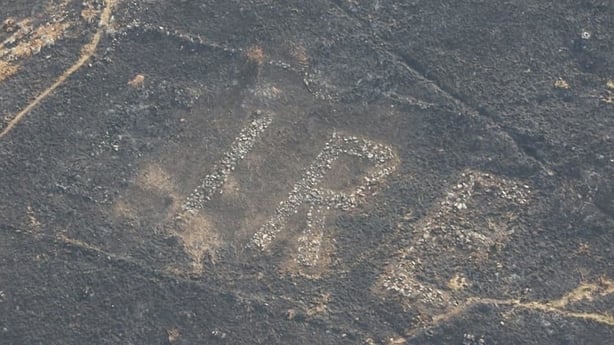 Separately, a gorse fire on Bray Head in Co Wicklow revealed an ÉIRE sign which dates from the Second World War.
Such signs were made up of stones and carved into the ground in coastal areas around Ireland in order to warn Allied and German airmen that they were flying over a neutral country.
The discovery was also made by a Garda Air Support Unit crew.