A recent gorse fire on Bray Head in Co Wicklow has revealed an ÉIRE sign which dates from the Second World War.
Such signs were made up of stones and carved into the ground in coastal areas around Ireland in order to warn Allied and German airmen that they were flying over a neutral country.
At the time, the signs were carved into the ground by local volunteers.
The discovery was made by a Garda Air Support Unit crew.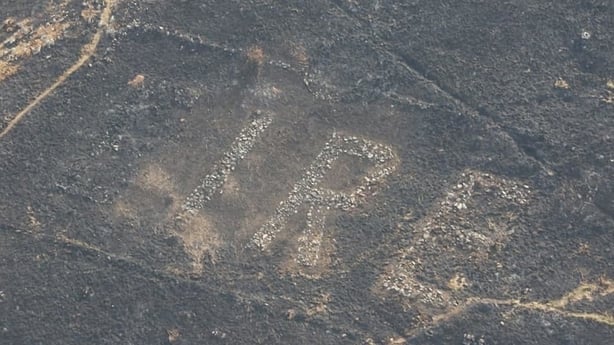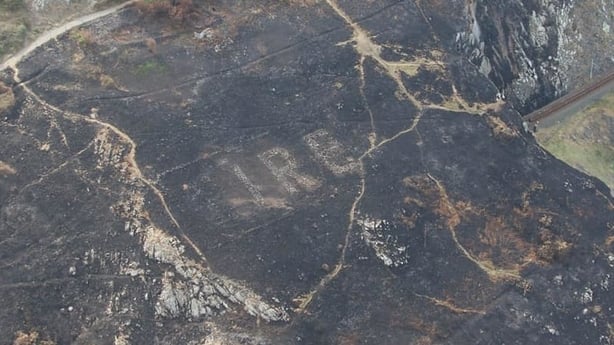 A Garda Air Support Unit crew spotted that the fire on Bray Head has revealed an "EIRE" sign dating from the Second World War.

We see these around the coastline but haven't seen this before. pic.twitter.com/I6cwIrIori

— An Garda Síochána (@GardaTraffic) August 4, 2018
A spokesperson said: "The signs themselves are quite common on the west coast but unusual on the east.
"The Air Corps helped put the fire out and then the Garda helicopter, which we fly, noticed the sign emerging from the past."
Up to 150 tonnes of stone were used in some of the 83 signs dotted around the coast of Ireland.
At the request of the United States air force the number of the nearby lookout post was added, turning the signs into air navigation aids.
This assisted American bomber pilots in navigating across the Atlantic.
Additional reporting: PA