The family of Cork woman Nora Sheehan, who was murdered in 1981, have spoken about how they feel following the conviction of 74-year-old Noel Long for her murder last week.
The guilty verdict in Long's trial was delivered in the Central Criminal Court on Friday, concluding a 42-year search for justice and in the process making Irish legal history for the longest timespan between a murder being committed and conviction achieved in the history of the State.
Noel Long, who was 32 at the time of the murder, was sentenced to the mandatory term of life imprisonment soon after the jury delivered the verdict.
In the days following the conclusion of the three-week trial, two of Nora's sons, her sister, and her granddaughter sat down for an exclusive interview with Prime Time.
They spoke about their memories of Nora, the conclusion of the case, and impact of her murder.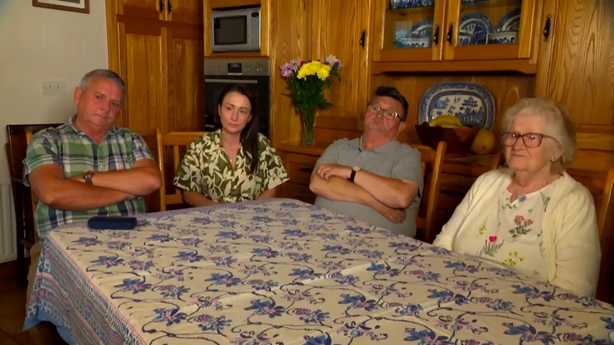 Nora's husband James died within four years of her murder. "It killed him. Until then he was bouncing," said Nora's son, Jerry.
Speaking about the verdict, he added, "it gave her peace, it gave my father peace, it gave the family peace."
"This family has spent 42 years hoping that that day would come," said Nora's granddaughter Katie.
"I just hope he rots in hell for what he did," Nora's sister Sadie added.
Sadie moved to the UK prior to the murder, and recalled the night she learned Nora had been killed.
"I always listened to Radio Éireann, and you'd get the news," she said.
"I heard this terrible news, and then I phoned home and I could not believe it. That's when the shock set in, that it was actually her... somebody who was so gentle."
Nora Sheehan was raised in Crookstown in County Cork and moved into the Cork suburb of Ballyphehane when she was married. She and James Senior had three boys.
Nora worked caring for patients in a psychiatric hospital but suffered a fall eight years prior to her death, and following that developed several eccentricities, including a habit of waving at passing cars.
"Nora was Nora, she had her own individuality," her son James told Prime Time.
"She was fierce kind. Even back then if a neighbour died or anything like that, she'd always go to the homes and lay them out. She brought that with her from the country."
"She was lovely, she was always there," said Nora's son Jerry about the years prior to her death.
"The two of them, he'd [Nora's husband, James] work days and she'd work nights, so there'd be always someone with us."
Nora's body was found in Shippool Woods, more than 25km from where she was last seen alive. Nora was naked when found, with her dress pulled up over her face and her body showing signs of a sexual assault.
Noel Long was a suspect in the early stages of the investigation into her death, and had multiple previous convictions, including for attacking women.
An attempt to prosecute him for murder was shelved in late 1981, following the sudden death of the pathologist who conducted the post-mortem on Mrs Sheehan.
A cold case investigation, and advances in DNA science led to the trial and conviction last Friday, as well as extensive detective work.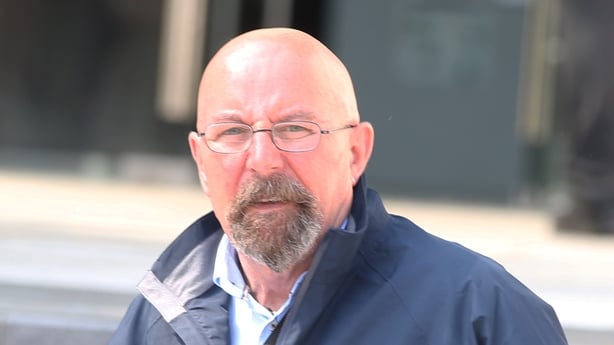 While the trail was on-going, a man who had given a statement in 1981 saying he had been with Noel Long for several hours after Nora Sheehan was last seen alive also changed his story.
Mrs Sheehan was last seen at 4am, and the man had said he was with Mr Long later that day, but four decades on he withdrew that claim.
Noel Long lived in Cork in the intervening decades, firstly in the south-west of the city, and more recently in Passage West. Nora's family also live in Cork and knew for 42 years that the prime suspect in the case lived in the same county.
"We had to live with it," said Jerry. "I suppose the only thing we had was - we have good neighbours. We all grew up together and everyone was there for everyone else. Only for that we wouldn't be surviving at all."
Several Gardaí who investigated the case in the 1980s, now aged in their 80s and 90s, gave evidence in the trial in recent weeks.
The family members thanked them, other investigators and prosecution teams, who worked on the case through the decades.
They said they are thinking of other families of murder victims, including families whose loved one's killing is now considered a 'cold-case.'
"We do hope some good will come out of it and people will realise that if they speak out, they don't have to be afraid," said Sadie, Nora's sister.
"And I'm hoping, please God, that there is some good coming to somebody else. That they can get the relief that we have."
"Every single piece of information helps," added Katie, Nora's granddaughter. "It's never too late to get justice for your loved ones."
---
The interview with the family of Nora Sheehan will be broadcast in a special report by Barry Cummins and Brídóg Ní Bhuachalla on Prime Time tonight at 9.35 on RTÉ One