In the Central Criminal Court on Friday morning, Noel Long, now aged 74, was found guilty of the murder of Nora Sheehan.
It marked the final stage of a decades-long search for justice for Mrs Sheehan's family and friends, since her horrific murder in Cork in 1981.
Barry Cummins has followed the trial since it began several weeks ago.
---
After a 42-year hunt, it took a three-week court case for a jury to reach a verdict in the cold-case murder of Nora Sheehan.
Dogged detective work over a long period led to the case coming to court.
Detective Garda Pádraic Hanley carried an important piece of evidence with him as he boarded the flight from Dublin to Birmingham on 14 November 2008.
He was en route to a specialist forensic science services laboratory to hand over a piece of evidence which had been kept in safe storage in Dublin since the early 1980s.
It was a slide which the garda knew contained traces of semen. The slide was important as it had been created in June 1981 from a vaginal sample taken from the body of Nora Sheehan during her post-mortem examination at the city morgue in Cork.
Just days after the body of the 54-year-old married mother-of-three had been found dumped in a wood 26 kilometres from where she was last seen alive, the vaginal sample had been analysed at the Forensic Science Laboratory in Dublin.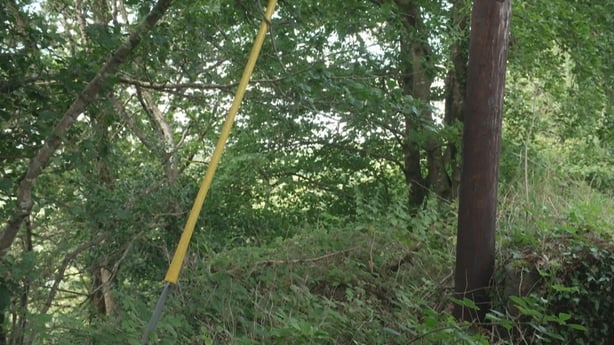 There, Dr Tim Creedon had confirmed the presence of semen. Back in 1981 that was all that could be done with such a sample. It would be another decade before the science of DNA developed to such an extent that individuals might be identified by blood, semen, sweat and other bodily materials.
But in 1981, Dr Creedon did what he could, and ensured the semen sample was preserved. He placed a second glass plate on top of the slide, creating a 'glass sandwich' in which the semen sample was preserved.
The sample labelled 'Case number 905/81 Vaginal sample Nora Sheehan' would in time be placed in safe storage at a Department of Justice facility in north Dublin, where it would remain until 2008.
That was an important year, not just in the case of the murder of Nora Sheehan, but for many unsolved historic murders.
A garda Cold Case Unit was established, formally known as the Serious Crime Review Team. One of the cases they soon began to review was that of Nora Sheehan.
For 27 years, gardaí had been aware of the semen sample recovered from the body of Nora Sheehan. Her murder had remained unsolved. The killing had devastated her family and deeply affected the people of Cork. Nora's bereft husband James had died four years after Nora's murder.
Back in 1981, there had been good detective work, and science had given some clues.
One of the witnesses we heard at the trial was 91-year-old Matthew Thorne, a retired garda.
Four days after Nora's naked body was found in Shippool Woods, Detective Inspector Thorne stopped an Opel Kadett car with the registration number OZF 426 at the Curraheen Road in Cork. When stopped, the car was being driven by Noel Long, a 32-year-old man who lived at nearby Riverbank.
Why the decision was taken to stop Mr Long's car was not discussed during the recent trial.
One thing that was said to the jury was that a forensic examination was carried out of the vehicle.
Detective Colm Dardis took 44 sellotape 'lifts' from the car's interior and booth. These lifts of fibres and paint flecks were then analysed by forensic scientists Maureen Smyth and Sheila Willis.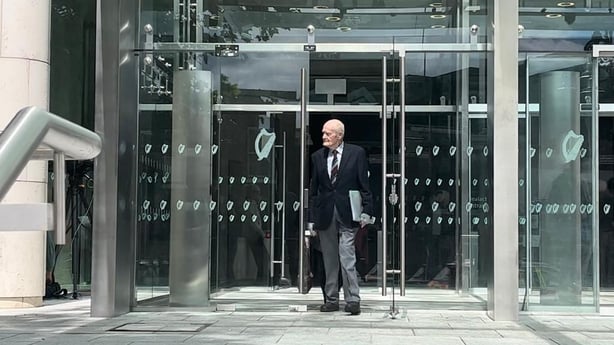 The samples were compared to samples recovered from the dress and coat of Nora Sheehan, which lay close to her body when it was found.
The trial was told the analysis done in 1981 gave "very strong support" to the proposition that Nora Sheehan had been in the Opel Kadett, rather than she had not been.
The circumstances of Nora Sheehan's death may never be fully known, but what is known is horrific.
Nora's body was found by two forestry workers, John Collins and Denis McSweeney, both of whom are now dead. They alerted the local garda in Innishannon, John O'Sullivan, telling him they had found something in the woods and "it didn't look good at all".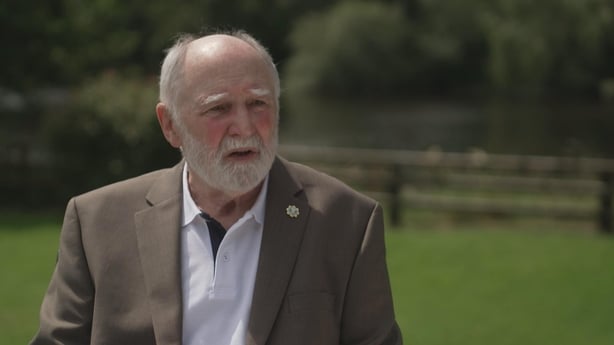 Nora Sheehan lay on her back, slightly on her side, with her dress covering her face. She was naked. Nora's coat lay nearby. Her body had been in the woods for days rather than hours. A post-mortem examination would later establish bruising to her face and vagina.
In 1981 the cause of Nora's death was believed to be suffocation caused during the course of a sexual assault, but no cause of death was given to the jury in the recent trial.
Pathologist Dr Dermot Coakley performed a post-mortem examination on 13 June, 1981. Among the samples he took that night was the vaginal swab, which was then sent to Dr Creedon in the Forensic Science Laboratory in Dublin.
It was a sample from that swab that Detective Garda Pádraic Hanley brought to Dr Jonathan Whitaker in Birmingham in November 2008.
Dr Whitaker was a world-renowned expert in a process of extracting DNA profiles from very small amounts of genetic material, using a process known as Low Copy Number (LCN) profiling.
The process of generating a profile using LCN had been pioneered by the Forensic Science Service in Birmingham. In 2008, the Irish laboratory did not have that capability, and so gardaí and the Irish scientists asked Dr Whitaker to examine the semen sample to see if he could use the UK lab's facilities to get a profile.
It was in early 2009 that Dr Whitaker contacted gardaí. He had a result.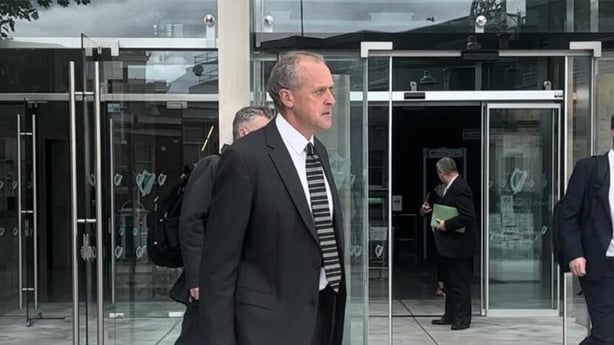 He had analysed the vaginal swab and separated the DNA of Nora Sheehan and the semen sample, and importantly he had generated a profile from the semen. Because Nora's body was not discovered until six days after she was last seen - and perhaps because her body lay exposed to the elements for much of that time - the semen sample was somewhat degraded. But all these years later in 2009, a profile had been established.
For the next seven years, gardaí from the Cold Case Unit worked the case. The breakthrough with the DNA profile at the English lab was kept quiet, but detectives actively spoke about the fact they were re-investigating the murder of Nora Sheehan.
Nora's image was put on the garda website, a beautiful photograph of Nora taken just a few months before her murder, dressed in formal wear with a hat and coat. It was clothing similar to what she wore on the night she disappeared.
During the recent trial, a number of witnesses gave evidence of seeing Nora on the night of Saturday 6 June 1981. Nora had suffered a dog bite near her home at Killeenreendowney Avenue in Ballyphehane, and had gone to the local hospital to be treated at the emergency department.
Some witnesses at the hospital remember Nora showing them her injury. Her son James told the murder trial that his mother would talk to everybody. Nora had previously worked at a psychiatric hospital but had suffered a fall and had developed some eccentricities. One of these involved waving at cars.
She did this on the night she was released from hospital with a gauze bandage on her arm. One witness described seeing a woman with a hat and coat, dressed "like a grandmother going to Mass" waving at him in his car.
The gauze bandage was still on Nora's arm when her body was found at Shippool Woods, six days after she went missing.
In 2016, the file on the case was given back to gardaí in Bandon by the Cold Case Unit in Dublin. The local Cork officers then continued the investigation.
This led to a search of Noel Long's home in November 2021, and a number of items being forensically examined.
A DNA profile was generated from a beanie hat taken by Detective Inspector Eamonn Brady from Mr Long's home.
Dr Jonathan Whitaker told the trial that in 2022 he was asked to compare the DNA profile from a beanie hat recently sent from Ireland with the profile from the semen recovered from Nora Sheehan in 1981. The jury heard that it was 20,000 times more likely that the recovered sample from the beanie hat was a match for the person linked to the semen sample, than to an unrelated person.
Noel Long was charged by gardaí in July of last year with the murder of Nora Sheehan. Mr Long covered his face and head that summer day, as Detectives David Barrett and Ann Murphy from Bandon walked him into Skibbereen Courthouse.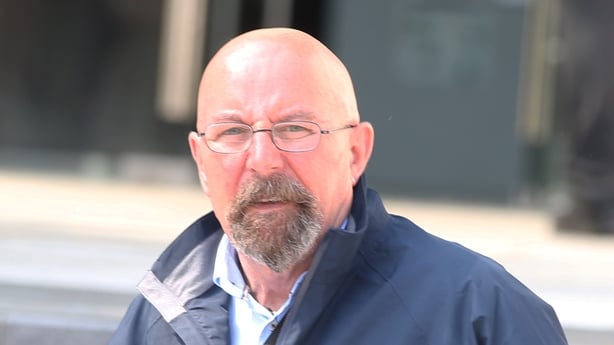 Those detectives spent the last three weeks at the Central Criminal Court in Dublin, along with colleagues Neil Ryan and Nigel Whelton.
Just like the jury which delivered a verdict in this case, some of those gardaí were children - others not even born - when Nora Sheehan was murdered in June 1981.
---
A special Prime Time report by Barry Cummins, produced by Brídóg Ní Bhuachalla, on the investigation into the murder of Nora Sheehan will be broadcast on Prime Time on Thursday 10 August.