The people responsible for having a British spy at the top of an Irish Republican Army (IRA) unit that carried out executions must be brought to justice by an independent police investigation, according to his victims' families.
The Operation Kenova investigation into Freddie Scappaticci, the man named in the media as one of the British army's top agents within the IRA and codenamed 'Stakeknife', is due to publish a detailed report of its findings imminently.
Scappaticci spearheaded the IRA's internal security unit, known as the 'nutting squad', which kidnapped, tortured and executed suspected informers within the IRA. He always denied being a British agent.
A solicitor representing the families of 12 victims of the IRA's internal security department understands Kenova could publish its report before the end of June.
"Justice here is to find not only the people who pulled triggers and killed individuals before a court, but significantly the people who orchestrated and oversaw this mass process of an informant at the apex of British military intelligence inside the IRA involved in killing people or overseeing the deaths of many, many people," Kevin Winters told Prime Time in an interview that airs on Tuesday at 9.35pm on RTÉ One.
An IRA-British Army double agent. Stakeknife. Freddie Scappaticci.

The investigation into the actions of a leading member of the IRA's 'nutting squad', codenamed Stakeknife, is due out soon.

Watch the full report on Prime Time at 9.35pm on@RTEOne. @rtenews

WATCH: pic.twitter.com/OVvHRmL01o

— RTÉ Prime Time (@RTE_PrimeTime) June 13, 2023
One of the families represented by Winters is the Kearney family from Belfast.
Séamus Kearney joined the IRA as soon as he turned 18 in 1975. He was sentenced to 14 years in prison after he was caught trying to ambush an Ulster Defence Regiment (UDR) soldier two years later.
In 1979, he was in the Maze/Long Kesh prison when a priest came to visit him to tell him that his younger brother Michael's body had been found dumped on a border road in Fermanagh.
Michael was only 20 and a relatively recent IRA recruit when he died. Séamus was completely shocked when he heard who had shot him.
"Was it the British Army or the RUC?" Séamus recalls asking the priest about his brother's killers.
The priest replied that it was neither. Michael had been shot by the IRA on the night of July 11, 1979. They issued a statement the next day to say the Belfast man was executed as he was an informer.
Speaking to Prime Time Séamus said: "It's a terrible stigma. It's the worst stigma in the world to have been labelled an informer, especially on the island of Ireland."
Searching for answers
After his release from prison in 1986, his mother Kathleen made him promise that he would find out if her son Michael really was an informer.
Séamus persisted in looking for answers from the IRA, who agreed to an internal investigation in 2001. In early 2003, he was asked to go to a house in West Belfast where he met two senior IRA men.
In an unprecedented move, they read out a statement acknowledging Michael was never a spy.
"The army [IRA] read out the report saying he was cleared, he wasn't an informer," Séamus said.
After Séamus cleared his brother's name, he would later uncover more layers to the murky story of what really happened to him.
Back in June 1979, Michael was picked up and taken to Castlereagh Holding Centre for questioning by the Royal Ulster Constabulary (RUC).
After three days of interrogation, he 'broke' and disclosed the whereabouts of a small quantity of explosives to police.
After the explosives were recovered, it was decided at a high-level police meeting to release him.
By lifting the explosives and then releasing him, Séamus believes the police had effectively, "put a target on him".
Michael was lifted by the IRA's internal security unit within 48 hours of his release from custody.
This unit was tasked with interrogating and, in some cases, executing suspected informers. It was known as the 'nutting squad' as it killed informers by shooting them in the head or 'nut'. Their bodies were often dumped on remote border roads.
Belfast man Freddie Scappaticci was a leading member of the IRA's internal security unit at this time.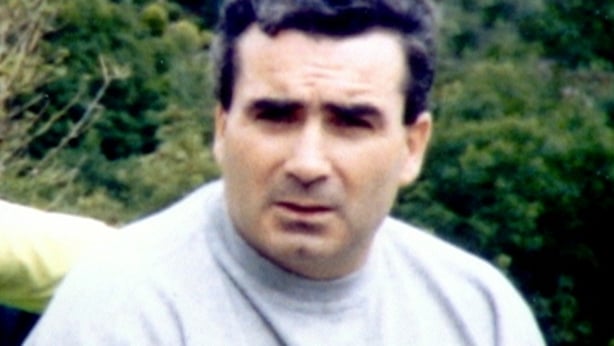 Scappaticci worked for the British Army's highly secretive Force Research Unit (FRU), passing on high-grade information to them. At the same time, he was hunting down alleged informers within the IRA. He always denied that he was Stakeknife.
Back in 1979, when the IRA's internal security unit picked up Michael Kearney after his release from police custody, he was taken to a house in Dundalk.
"He's kept there for 16 days. That's a long time. Scappaticci's doing the interrogation," Séamus said.
In the early hours of 12 July, he was taken to a remote spot on the border between Clones, Co Monaghan, and Newtownbutler, Co Fermanagh, where he was told he was going to be executed.
Seamus understands his brother was asked to say a prayer and as he was praying, was shot twice in the back of the head and died instantly.
Michael Kearney was one of the first people executed by the IRA's internal security unit, which was set up in the late 1970s.
Séamus Kearney now believes the people who took Michael after his release from police custody were, "not actually IRA personnel. They were British agents working for the State. They were only masquerading as IRA".
'Very murky, a very grey world'
Annie Machon, is a former MI5 intelligence officer, where investigating the IRA was part of her role during the 1990s. She subsequently left MI5 later to become a whistle-blower, highlighting what she saw as incompetence within the agency.
She spoke to Prime Time about the importance of informers for the security agencies in the intelligence war with paramilitaries during the Troubles.
"The concept of a high-value agent in the field is always that he will give you intelligence that will potentially save lives, and particularly when it comes to pre-emptive intelligence, that will lead the intelligence agencies to stop a bomb going off, for example," she said.
While there is a view that Stakeknife was effectively given free rein to do what he wanted, the former MI5 officer says agents are meant to operate within rules of engagement.
She said: "Agents are there to save lives, but they are given fairly tight guidelines and boundaries about what they can and cannot do within the legal framework. If everything that has been alleged about Scappaticci is true, he way crossed that boundary and caused death.
"So, it's a very murky, a very grey world, and it's very difficult for even the intelligence handlers of agents like that to navigate the ethical quagmire that they find themselves in sometimes."
Over the last seven years, former UK Police Chief Constable Jon Boutcher has headed up the multi-million-pound Operation Kenova investigation into alleged State agents in Northern Ireland.
The independent police investigation into Stakeknife has gathered more than 12,000 documents and secured more than 1,000 witness statements. It has submitted a significant number of files to Northern Ireland's Public Prosecution Service (PPS) concerning the alleged criminality of the agent known as Stakeknife.
Seamus Kearney, who has published a book titled 'No Greater Love' about his life in the IRA and losing his younger brother, has spoken to the Kenova team.
A spokesman for Kenova said that Mr Boutcher is not available for interview until the release of his interim report, which is "currently going through security checking".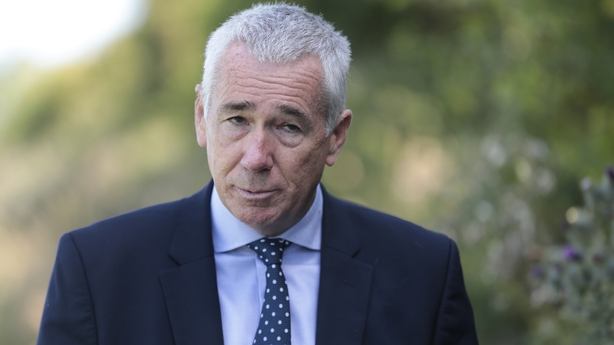 Brian Rowan is a former security correspondent with BBC Northern Ireland, where he covered all the main players closely during the Troubles.
In 2003, after Scappaticci was outed as Stakeknife, he came face-to-face with him at a solicitor's office in West Belfast in the days afterwards.
Scappaticci denied he was Stakeknife and initially remained in Belfast before leaving Northern Ireland to enter a witness-protection programme in England until his death earlier this year.
"Scappaticci came back to deny that he was Stakeknife. Did the IRA believe that? I'm not sure they did, but they played [along] in that lie," Mr Rowan said.
"Many people will wonder why the IRA didn't kill him in 2003. There are two big political negotiations going on in that year. That's one possibility.
"The other possibility is that he was too big to kill. If you shoot him dead and leave him on a border road, like so many others have been left on the border, then you are accepting that he was what people were suggesting, an agent at the heart of your internal security department, which then brings about the next question; who else?"
Mr Rowan also said Stakeknife was central to interrogating suspected informants in the IRA where they were often tied to chairs, blindfolded and allowed write or record their last words to their loved ones, before execution.
"How sick is all of that?" he asked.
Annie Machon says one of the key questions for the Kenova investigation centres around whether a British military agent was responsible for the deaths of other "lesser agents".
"What the hell does that say about the ethical mindset of the security services at that time? To allow other people to die who might also be helping them, in order to allow someone else to flourish and rise up the ranks. So, it's a very murky space."
Mr Rowan believes Mr Boutcher is "absolutely determined to get to the truth" but he also contends, "There are those who will be absolutely determined to ensure that he doesn't get to the absolute truth.
"The Scappaticci story brings the British roof in, but it also brings the IRA roof in because the question that people ask inside those organisations when stories such as this emerge is - if he was an agent, then who else was an agent?"
The Kenova investigation has been praised for its victim-centred approach where families were met, and their stories listened to.
But Mr Rowan believes the full details of one of the most bizarre episodes in the Troubles - the Scappaticci story - may never be fully known.
"It's too ugly for Republicans, for the British, for the political system that allowed all of that, all of those puppets and strings of the dirty war to become such a tangled mess," Rowan said.
---
Watch 'Brother, Informer, Soldier, Spy' - reporter Conor McMorrow and producer Lucinda Glynn's report on Prime Time tonight 9.35pm on RTÉ One and the RTÉ Player.