More than 60% of those who applied for asylum in the last 12 months at Dublin Airport had no identity documents, according to Department of Justice figures provided to Prime Time. The category does not include Ukrainians. In the period from February 2022 to January 2023, of the 6,926 people who applied for asylum at Dublin airport, a minimum of 4213, or 61%, had no documents.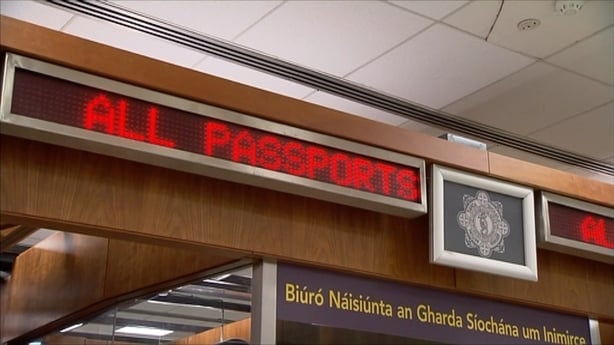 The figures do not include those who presented false documents to border officials, only those who had no documentation.
Frequently, asylum seekers "arrive with an agent, or a handler, or a facilitator" who will have supplied false documentation to allow them to board a plane, explained Carol Sinnott of Sinnott Solicitors who specialises in immigration law. The agent would typically take back the fake documents, and instruct the asylum seeker to proceed to passport control with no documents, she said.
When asked about the problem on Prime Time, Justice Minister Simon Harris, said that gardaí were stepping up cooperation with authorities abroad and airlines to combat the numbers of people boarding Irish-bound planes with false documents.
However, Minister Harris acknowledged that can be legitimate reasons for people to arrive at an airport without documentation. "…people can be fleeing persecution where it's not possible to get a document. But that doesn't explain all of that, far from it," he said.
Under International EU and Irish law, Ireland is obliged to process applications of asylum even in cases where the applicant arrives without any documentation.
The Justice Minister said, "What needs to happen is a much more effective administration of the existing rules that we have in place" to make sure that "somebody can't get on the plane without the appropriate documentation" and to make sure "there is a very tough approach taken in relation to criminals seeking to exploit this."
So why doesn't an asylum seeker travel with their own documentation?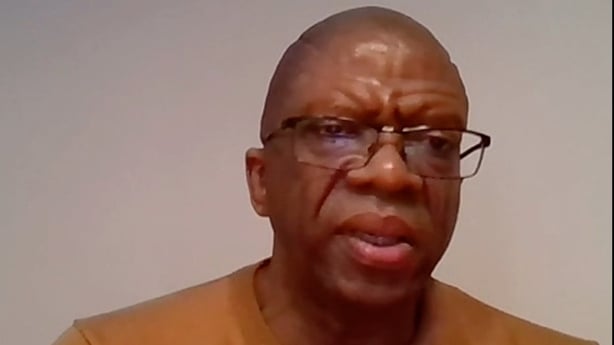 "It is because legally you cannot travel as an asylum seeker, you cannot be allowed in any country if you are travelling with the intention of seeking asylum," said Lucky Khambule, coordinator with the Movement of Asylum Seekers in Ireland.
While a person who claims they are fleeing persecution does not have to provide identity documents in order to apply for asylum, they will have to show documentary proof of who they are at some further stage of the process. Part of the verification process also "utilises an International Automated Fingerprint system," according to An Garda Síochana.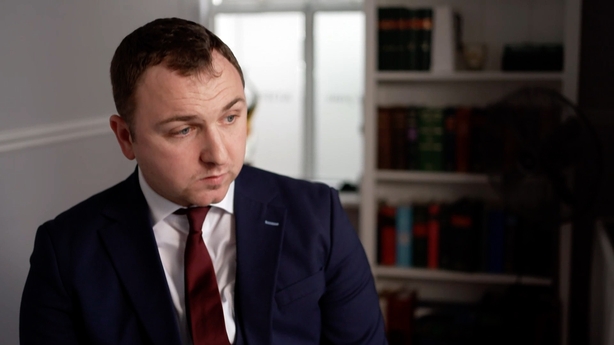 Stephen Kirwan, of KOD Lyons solicitors said that applicants for asylum must go through a "very robust" process through the International Protection Office which will examine claims in detail and ferret out fraudulent claims. "So I don't think presenting without a passport, is necessarily nefarious, he said, or an attempt to game the system."
Prime Time requested figures on those who apply for asylum with no documentation at other airports or ports, aside from Dublin Airport, but these are not readily available, An Garda Síochána said.
The Department of Justice said that its Border Management Unit and the Garda National Immigration Bureau are "working closely with airlines" on a range of measures to ensure that passengers have documentation when boarding. The Department has engaged with 19 separate airlines to date, it said.
Official figures suggest that number of people seeking asylum in Ireland is closely linked to our economic fortunes. In 1992, before the Celtic Tiger just 39 applicants sought international protection here, ten years later in 2002 as the economy roared there were 11,634 applications, in 2012, after the economic bust, the numbers fell to 956 applications. And last year there were a record 13,651 applications.
Lawyer, Stephen Kirwan, said that the two concepts of economic migrant and someone fleeing persecution are "not necessarily mutually exclusive." Some could be simultaneously fleeing persecution and also be looking for economic prosperity, he said.
Last year the single largest source of asylum applications, 2710 or 20%, came from Georgia which is designated by the Irish government as a so-called safe country.
Each asylum application is assessed on its own merits so people from safe countries can legitimately apply for asylum. However, the Department of Justice said it has recently introduced an accelerated system to process such asylum applicants.
More generally, the department said that extra staffing has allowed it to cut the average time to process all asylum cases from 18 months to 10 months.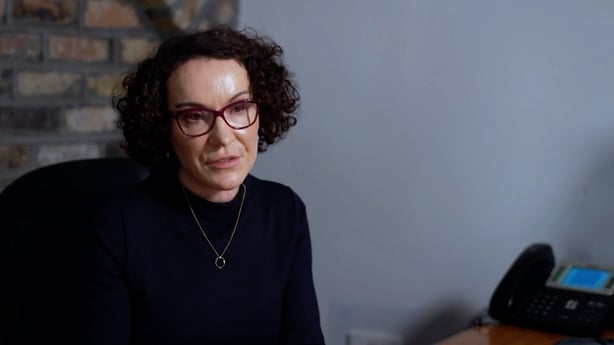 Carol Sinnott acknowledges that some countries are being prioritised, including Afghanistan Syria, Eritrea and Iraq. "But for other applicants from other countries, the waiting list at the moment for an interview is 18 months to two years," she said. "That creates a very significant backlog for people seeking asylum." Some applications can take "a number of years" to fully conclude, including any appeals, she said.