When is a billionaire not really a billionaire? This was an unlikely topic for debate in the Dáil this week.
Not for the first time, People Before Profit TD Richard Boyd Barrett called on the Taoiseach to introduce a wealth tax. His call came on the back of research from Oxfam, which shows the gap between the wealthiest and the poorest people is widening for the first time in 25 years.
Oxfam claims that the shared wealth of Ireland's two richest people is more than half of the population at the poorest end. They say that a tax up to 5% on the world's multi-millionaires and billionaires could raise $1.7 trillion a year, enough to lift two billion people out of poverty.
Taoiseach Leo Varadkar appeared sceptical. He queried if Oxfam's research was accounting for net wealth or gross wealth.
"We all know from past experience that some people who are billionaires on paper, or appear to be billionaires, are actually fur coat and no knickers!" Mr Varadkar said in response to the People Before Profit TD.
He was referring, he said, to people who "appear to have a lot of money and assets on paper, but they also have a lot of debts and liabilities – and their actual net wealth is negative or small".
So, what is a wealth tax?
Peter Brown, of Baggot Investment Partners, manages other people's investments. He told Prime Time that it is a tax that would be specifically targeted at people earning a certain level of income. It would be based on their net wealth, taking into account factors such as property, business assets and savings.
He pointed out that several of the wealthiest people in Norway have fled to Switzerland and other countries since the country's government increased wealth tax there.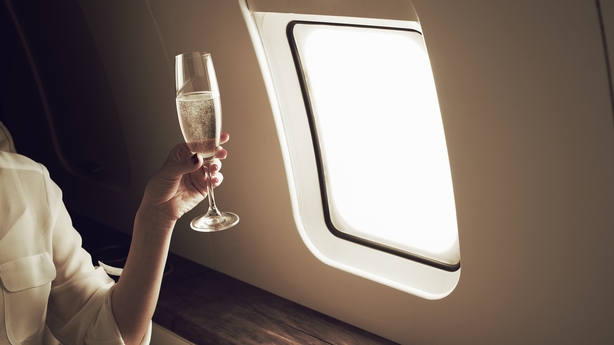 Knut Roed, of the Economics Institute at the University of Oslo, has done extensive research into Norway's wealth tax, which he said is levied at approximately 1% on wealth of €170,000 or 1.7 million Norwegian Krone.
"It's very controversial tax. We had it for a very long time. It was reduced, step by step, by the previous right-wing government, and it is now increased again. So, it's a political, contentious issue," Mr Roed said.
"A lot of those people who are considered to be very rich in Norway – they pay very little or no income tax. So, it's, at least from the left, considered an important tax for equity reasons. Whereas, businesspeople will often argue that the tax discourages saving, investment and destroys jobs."
Mr Roed said the exodus of more than 30 of the richest Norwegians to low-tax countries is as much to do with other taxes as it is the wealth tax.
He supports the wealth tax, but added that, "in Norway, we don't have any inheritance tax and we have very little property taxes".
Would a wealth tax work in Ireland, and how does the Irish tax system work?
"In the Irish context, we have what is known as the 80:20 rule where, broadly speaking, 80% of the tax take is generated from 20% of the earners," said Bríd Heffernan, Leader of Tax and Public Policy at Chartered Accountants of Ireland.
In that context, she said, we must question whether a wealth tax is the right thing to introduce.
Seamus Coffey, who lectures in economics at UCC, sees some merit in the idea of a wealth tax, however.
But it may not be as fruitful as some have suggested.
"The overall amounts, based on studies done by people at the ESRI, will suggest that the amount that would be raised will be in the hundreds of millions, not the telephone numbers that have been bandied around this week," he said.
Since most individual wealth in Ireland is accumulated through property ownership, some people advocate increased property taxes as a means of taxing the rich.
Mr Coffey pointed out that, in considering taxation measures, governments need to be cautious around the negative impact on economic activity, while Ms Heffernan cautioned against a property tax being used to tax wealth.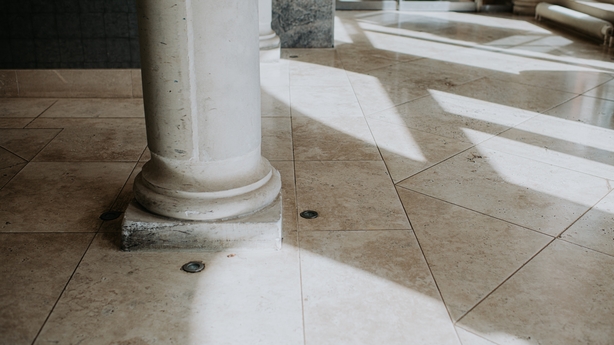 "If the value of somebody's house tipped them into the bracket to having to pay this wealth tax, they may not actually have the money in the bank to pay it, or they may not be cash rich. They may just have a high value asset that has increased over time," she said.
Seamus Coffey also said that, by its nature, wealth is unequally distributed and, in business, you have high-net-worth individuals who may not always have money in their pockets. This echoes the Taoiseach's fur coat and no knickers argument.
An unintended consequence of a wealth tax on a country's so-called "super-rich" can be the flight of capital.
Mr Brown said it would be wrong for wealth taxes to focus on a very small number of extremely wealthy people, since they can fly in and out of the country and become non-resident for tax purposes.
"If they don't want to pay tax, they won't pay tax. The concept that they're just a sitting duck where we can just put a percentage on them and we're going to get the money – that's just not going to happen," he said.
Some argue that it's not raising taxes that's the problem – it's what we do with the tax take.
"We're brilliant at tax raising. Tax levels are fantastic. Our surpluses against budget are fantastic," he said.
"What we're absolutely appalling at is the way that we spend it."
"Do we get value for money in terms of where we spend huge amounts of money, like the children's Hospital, like the HSE? No, we don't get value for money. And we don't get value for money because we don't have accountability."