It's almost 14 years since John Butler's adored 26-year-old daughter Aisling, a young doctor working in Ireland, died when the plane she was travelling in crashed into the Atlantic Ocean.
"Every morning I get up, I talk to Aisling, and, every night I go to bed, I have a picture of her and I give it a hug," John told Prime Time.
In May 2009, Air France Flight 447 took off from Rio de Janeiro in Brazil for what was supposed to be an 11-hour flight to Paris.
There were 228 people on board that night, including Irishwoman Dr Aisling Butler, who was returning from a holiday in Brazil.
John, who owns a haulage firm and is a part-time farmer, was getting ready to bail silage when Evelyn, Aisling's mother, phoned him to say that there had been a plane crash.
They had initially concluded that the plane that had crashed was travelling in the opposite direction. But John sat down at his computer and came to a horrifying realisation.
"I looked up the news and then I saw the real fact that it was coming from Rio to Paris," he said.
"Everything lined up that this was the flight."
"You've been protecting her all your life," John said, "and this is the reality that we're looking at, you know?"
Within days of the crash, French and Brazilian naval forces recovered the remains of 50 victims along with partial wreckage.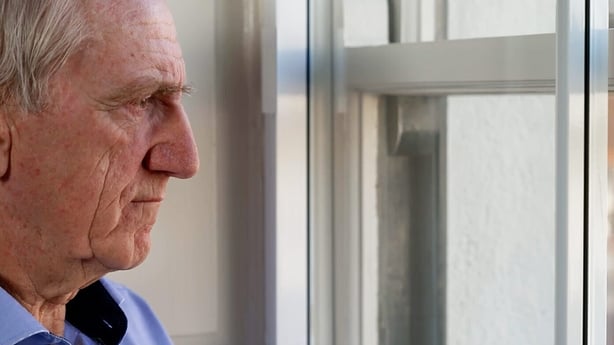 It would be almost two years before the Airbus plane's flight recorders, along with its fuselage, would be found by an international team, including those involved in locating the Titanic's wreckage.
Investigators concluded that a disastrous combination of crew failures, systems disconnection and bad weather had brought the plane down.
The plane had been travelling at a normal cruising altitude when the pilots became aware of tropical storms ahead, David Learmount, an aviation expert and former Royal Air Force pilot, told Prime Time.
"They knew how to avoid those," he said, "but, all of a sudden, an external sensor got blocked by ice crystals."
The plane then sent an alert to the pilots to inform them that the autopilot function had been switched off – to let them know that they were now in full control.
"Their reaction to this situation was very surprising," Mr Learmount said.
"I don't think we'll ever know exactly why they reacted as they did, except that it was panic."
The remains of a further 104 of the victims were discovered with the fuselage.
John and his family desperately hoped that Aisling's body would be among those found. But Aisling has never been found.
"We were led to believe that we should get a coffin," John told Prime Time. "That was desperate."
In 2019, manslaughter charges against Air France and manufacturer Airbus were dropped.
This decision was appealed and, last October, a French criminal court opened a historic trial, with devastated relatives demanding justice 13 years after the crash. It will hand down its verdict in April.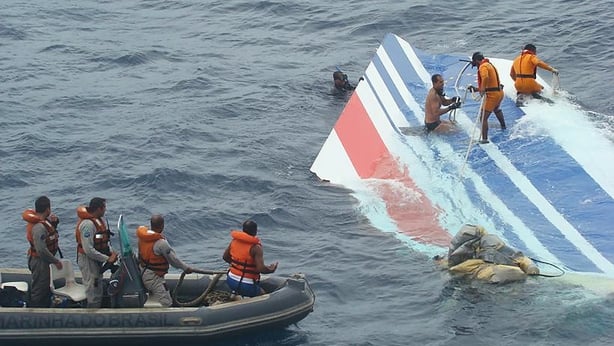 Adare man John Butler was among those who gave a moving impact statement to the court. He has been campaigning in Aisling's memory since the disaster.
John is broken-hearted. "The pain, you know, it never gets better," he said.
But he is also angry and determined to get justice for his daughter.
"I am angry. Yeah, I'm very angry," John said.
"I think it's imperative for the travelling public to realise and know that these people can be prosecuted and will be brought to heel."
John believes that the French courts should find that the accused – airline Air France and manufacturer Airbus – guilty of involuntary manslaughter.
"We would feel that our efforts in the last number of years have been vindicated and that what has happened has been recognised."
John said that he has learned to live with the pain of the loss – that it has become familiar to him.
That Aisling's body has never been located has made it all the harder, however.
"I look out on the ocean and, especially, I look out on to the Atlantic," he said.
"You just think of Aisling out there, you know?"