James Casserly has a positive outlook on life. He is a joyful 17-year-old young man from Lucan, Co Dublin.
But he is exasperated right now. His electric wheelchair is broken and, as a result, his life has effectively been put on hold.
It has been over six months since James' family reported faults with the wheelchair. But he has been given no date for a resolution.
In his frustration, James has even appealed to the relevant minister on Twitter to help him.
Ordinarily, James does not allow his disability to interfere with him living his life to the full.
He's very passionate about sport and loves coaching and watching soccer. He usually travels on his own to games and training sessions in his electric chair, especially on Sundays.
"I can't go to school. I can't go to any football matches. I can't be independent. I need someone to help me get around," James told Prime Time.
The HSE is responsible for James' wheelchair, and they have contracted a company called Fannin Community Care Services to supply and maintain the wheelchairs of the thousands of people in Ireland who use them.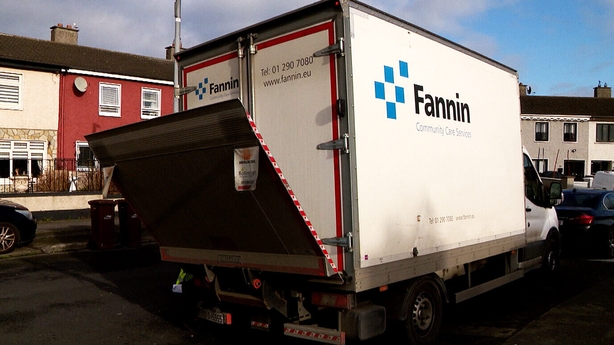 Although only in fifth year in school, James is an ardent campaigner for the rights of anyone with a disability.
Before his wheelchair broke, he had been travelling all over the country checking out accessibility in different counties. He built up a big following online, and especially on TikTok.
"Everyone has the right to go to the shopping centre, or go on a train and go on holiday," James said.
"Everyone has the right to go to the gym or go eat in a restaurant or go wherever."
James' mother, Vicki, is a Fine Gael councillor and disability advocate.
Vicki told Prime Time that in June 2022, the lights came off the wheelchair after only nine months of use.
"These things can happen, especially when you have a heavy user of a wheelchair who likes to travel," she said.
Then, in September, the rear caster fell off his wheelchair, and there is a bolt missing. It needs new bearings and other replacement parts to work.
"It seemed to me that the chair has been substandard – it was falling apart," said Vicki.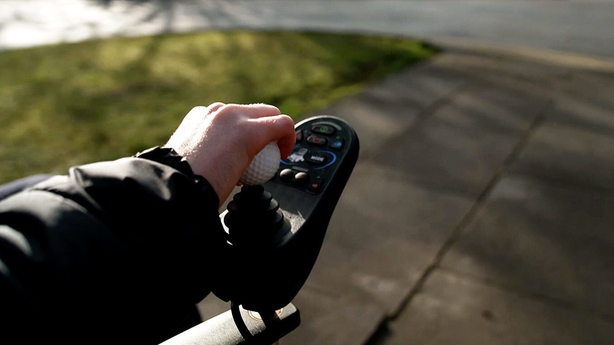 While James can still use the wheelchair, he has concluded that it is too dangerous to use over long distances.
"These parts were ordered back in September and he's gone through the whole of winter with no lights for his chair. The back of his chair is actually clipped on with a cable tie to make it safe for him to navigate out and about."
While James has a manual wheelchair, it is not suitable for long distances, not least because he has arthritis in his wrists and in his fingers.
They have been given various explanations for the delay in getting the wheelchair fixed – prices, items being stuck in customs, and a lack of supplies.
"Mostly, I am advocating on behalf of my son, but for others as well," Vicki said. "It's very, very common."
"I know many people that have the same problem," James said, noting that his friend Eric is also experiencing issues with his wheelchair.
Eric Byrne, a 35-year-old man from Clondalkin in Dublin, also has a problem with his wheelchair.
He is also upbeat and positive, but the electric wheelchair has also been broken for six months, and his inability to get around is really beginning to get to him.
"I had an engineer come out in early September 2022, and they diagnosed the problem on the lefthand-side of the chair," Eric said. "The motor was broken."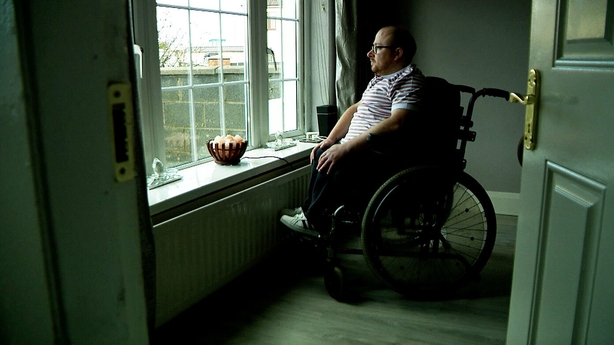 But he is still awaiting a fix.
"Up until now, I've not heard anything definitive yet."
Eric was born with spina bifida, scoliosis and hydrocephalus. He lives with his mother, Eileen, and they have both been fighting the system to try to get his chair fixed, but no one seems to be listening.
While Eric was offered a different wheelchair, it's unsuitable – because it could not be used with the special seat that his condition requires.
As Eric's electric wheelchair is completely broken, he has been told to use the manual wheelchair. But he is out of breath and feels dizzy by the time he gets to the end of his estate.
As a result, he must rely on his mother.
"I'm 35. I'm a full-grown man. I don't really want to be relying on my mam at this age," he said.
"I've very good friends that come pick me up and bring me out on days to Bray and Dún Laoghaire and stuff like that. But they have jobs and families and stuff like that."
For weeks, the company has said a replacement wheelchair is due to arrive any day.
In recent months, Eric has sat at home looking out the window, watching every van – hoping that they've come to deliver his wheelchair.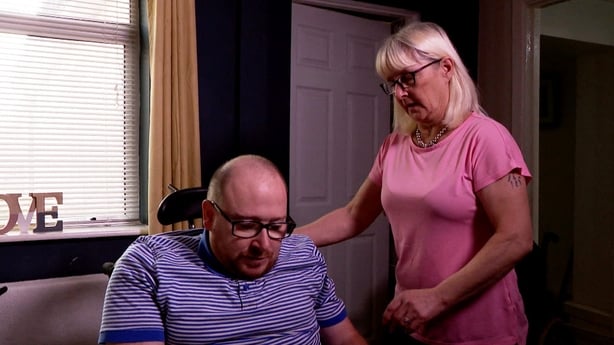 "I just want my social life back. I want to be able to leave the house and do whatever I want, when I want," Eric said.
Only this morning, Eric thought his new wheelchair had finally arrived. But his joy soon turned to despair when it became clear that the special seat for his back could not be installed. The feet rests did not fit his feet and were also not adjustable.
In a statement to Prime Time, Fannin Community Care Services said it was contracted by the HSE to provide repair and maintenance services for aids and appliances, including wheelchairs.
It went on: "In 2022, Fannin completed 11,500 repairs and received complaints in respect of 0.3% of those cases. Fannin is dedicated to providing the highest quality of service and regrets any instances where service levels have fallen below expectations."
Meanwhile, both Eric and James are struggling to understand how those who need electric wheelchairs can be left waiting for months for fixes.
"I don't mean to be negative, but I'm just trying to advocate for people," James said.
"All I want to do is make a change because I know I have a voice and it needs to be heard."