Seven months ago, Halyna Isaieva fled the western Ukrainian city of Luhansk with her 10-year-old daughter.
Before leaving the country, her daughter was exposed to the horrors of war, her mother told Prime Time.
Ms Isaieva sought refuge in Ireland, and her daughter now attends Scoil Mhuire National School in Clondalkin in west Dublin.
"We got to start a new life," Ms Isaieva told Prime Time, noting that her daughter found the school to be very welcoming.
"Ireland is very friendly, kind and open. I feel safe here," she said.
But now they face an uncertain future.
Last week, Ms Isaieva received a letter to say that they were being moved out of their hotel on 28 November.
Ms Isaivea's daughter is one of several Ukrainian children who both attend Scoil Mhuire National School and live in the nearby hotel.
All in all, 23 women and children have been told that they will have to move out.
The school principal, Siobhan McKiernan, said that many of the affected parents are very upset.
"They have no idea where they're going. They haven't been told where they're going," Ms McKiernan told Prime Time.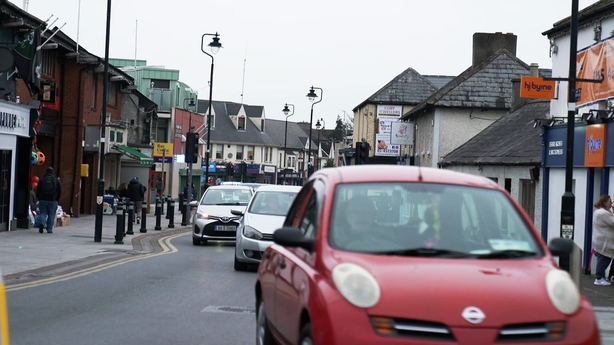 She said that the children have integrated into the school well.
"They're involved in everything that's going on," she said.
"From our point of view, they're just part and parcel of our school."
The 23 women and children did not know each other before moving into the hotel. But they have become close and support each other, Ms Isaieva said.
Now the idea of moving is very distressing for them.
"We don't know what will happen with our children. This is a very big stress for our children," she said.
Katerina Pafnutova, another parent, fled from Donetsk, in eastern Ukraine, with her six-year-old son eight months ago.
Her son is happy to be in a safe country and they have found Irish people have been a good support to them.
Her son, she said, is very worried. He simply wants to stay in school with his friends and his teacher.
Angie Gough, of the Helping Irish Hosts organisation, is among those working to help the Ukrainian families find alternative accommodation.
"There's a lot of families that have put down roots here over the past six months who have been living in that hotel happily for the past six months," she told Prime Time.
"It would be wonderful if we could find hosts for everyone in this immediate area, but the truth is I don't think that's going to be possible," she said.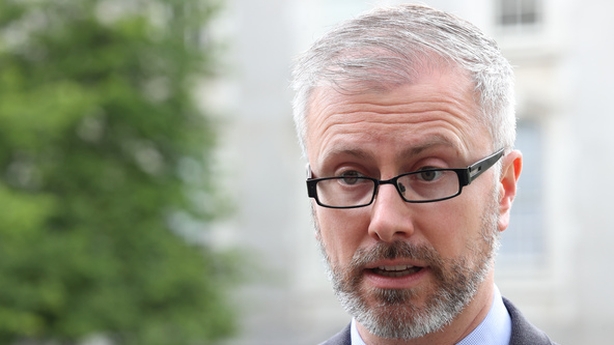 Ms Gough said the Government should appoint a Minister for Refugees to help it get a better grasp on the ongoing crisis.
Her call comes after the Minister for Integration told an Oireachtas committee that it is projected that, by the end of the year, approximately 72,000 people will have sought temporary protection status in Ireland.
"This isn't a problem that's going away. This is one that's only beginning," Ms Gough said.
In a statement to Prime Time, the Department of Children, Equality, Disability, Integration and Youth said there was an "unprecedented demand for accommodation".
Citing "current constraints on temporary accommodation" it said it was necessary for the Department to transfer refugees to "such accommodation as and when it becomes available".
"This helps ensure accommodation is available for all those who seek it," it said, noting that "such transfers only take place where necessary".
For Ms Isaieva, the school and hotel have become their "second home".
"Really what they want," Ms McKiernan said, "is to be left here so that their children could finish out the year in this school."