The causeway linking Clontarf to Bull Island traverses a section of wetland of huge ecological importance.
It was still dark when the BirdWatch Ireland volunteers began to gather on a recent Saturday, armed with powerful binoculars.
They were there to count and catalogue the different species of bird that gather at low tide. As the suns began to rise over the horizon, the volunteers split into groups and spread out to their observation points. Ireland's bird population provides us with a very handy barometer of the overall health of the island's biodiversity.
These monthly studies, carried out by BirdWatch Ireland across the country, provide the necessary data. And what the data tells us is far from good.
"Nature in Ireland is dying," Oonagh Duggan of BirdWatch Ireland told RTÉ's Prime Time.
She detailed some startling figures, such as a 40% drop in the numbers of wintering waterbirds since the late 1990s. This includes the numbers of mallard ducks - one of Ireland's most-familiar waterbirds - declining by 40% in that same period.
Kestrel numbers have dropped by an estimated 45%. Of Ireland's 24 species of nesting seabirds, 23 are listed red or amber as birds of conservation concern.
A biodiversity emergency was declared here in 2019.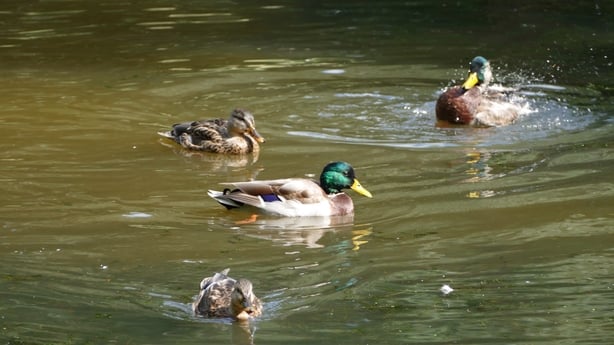 But what exactly does that mean? It's the erosion of natural habitat. It's the destruction of our forest cover, now the lowest in Europe. It's species being driven to the brink of extinction. Essentially, it's the complex web network of nature that supports all life as we know it in this country. And it's in crisis.
"Biodiversity and climate change are really tightly interlinked," said Prof Yvonne Buckley, Professor of Zoology at Trinity College Dublin.
Prof Buckley said that our living organisms help to regulate the climate. Trees store carbon in their roots and in their timber, for instance. Soils also store a huge amount of carbon.
"They're the buffer between the atmosphere and us," she said, noting that 85% of Ireland's protected habitats are in inadequate or poor states.
"If we're struggling to protect biodiversity in what should be legally our most protective sites, then you can imagine how bad it is in the rest of the countryside, and in the seas as well."
The figures are stark, but what is driving it?
According to Ms Duggan, it's how we use the land. Or, more specifically, how the people who own the land are incentivised to use it.
Sectoral policies, such as those in agriculture, forestry and fisheries, are leaving less and less room for nature.
The birds need that space. They need habitats that provide food, shelter and at landscape scale.
"We're just chipping away at all of these habitats so much that there's no space left for them," Ms Duggan said.
It's not just happening in the wetlands. The national park of the Wicklow Mountains is a majestic setting – craggy peat hags and glacial valleys, purple heather and corrie lakes.
To Pádraic Fogarty of the Irish Wildlife Trust, it's more sad than majestic.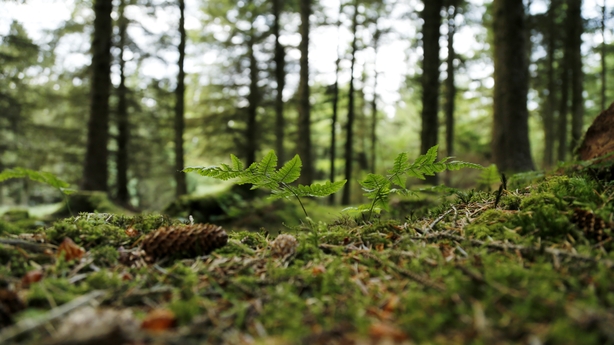 Grazing by sheep and deer has stripped the landscape bare of its natural growth.
Other than plantations of Sitka spruce, forests and woodlands are conspicuous by their absence over vast stretches of the area, which Mr Fogarty likens to a barren moonscape.
He said that people have come to see land as only having value if it has a specific economic output – something that can be extracted and sold on export markets.
"One of the big things we have to change," he said, "is to change those policies so that we are rewarding farmers and foresters and fishermen, not only for those products that they're producing, but also for creating habitat for wildlife, for protecting water quality and restoring our terribly degraded landscapes."
There are parts of the country where this is happening already. On the Beara peninsula in west Cork, a small patch of land has been allowed to develop into a rich and lush woodland of native and natural Irish species. It's a glimpse of Ireland as it once was, an Ireland that has disappeared almost entirely.
Its owner, Eoghan Daltun, sees his Irish Atlantic rainforest as an antidote to those plantations of non-native pines that contain little of the biodiversity found in our ancient woods.
Mr Daltun, who works in sculpture restoration, bought the land a little over a decade ago. Part of it is used for high nature value farming and a vast section was fenced off to keep out deer and feral goats.
This section, the Bofickil forest, has otherwise been left to its own devices.
He said that over time, the forest floor erupted into a carpet of wild forest flowers. They were allowed to carry on growing without being grazed, since forming what he calls "wild native forests of the richest sort imaginable".
Rewilding like this could be more widespread, though he feels more needs to be done in order in encourage it.
He stressed that it also needs to be done in conjunction with farming and rural communities.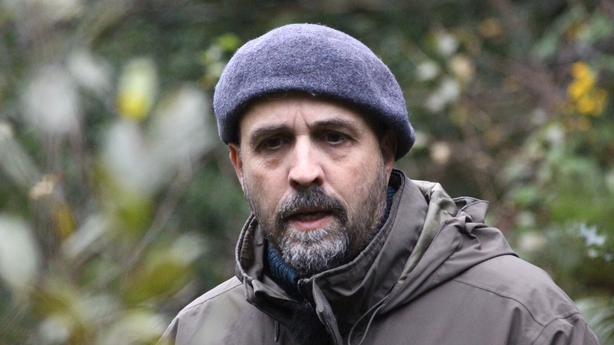 "It absolutely must happen in a way that's fair to farmers and to rural communities that is non-negotiable. And it's absolutely possible."
Obtaining this buy-in has proved difficult for successive governments. Particularly when it comes to our peatland bogs, areas so rich in flora and fauna that many refer to them as Ireland's rainforests.
According to Mr Fogarty, they're "super habitats", they take carbon from the air and sequester it in the soil indefinitely, once it's not taken out of the ground and burned as fuel. Which, despite everything we know about how environmentally unsound this practice is, it is still happening. It hasn't escaped the attention of the European Commission.
Ireland was warned last month that it has two months to end turf cutting on special areas of conservation or face being dragged before the European Courts of Justice.
One of those areas is Moud's bog in Co Kildare.
Fiona Conlon and her husband Colm aren't farmers, but they are still cutting turf for personal use here, as both of their families have done for generations.
"That's the element that people don't understand", she told Prime Time. "It's a very emotive issue."
After generations of cutting there, she objects to the EU telling her what she can and can't do on her own land.
It's also about the culture, the tradition, the community.
Aside from that, the numbers of families cutting on the bog has dropped from 120 to 38 since 2012, progress which she says is rarely reported.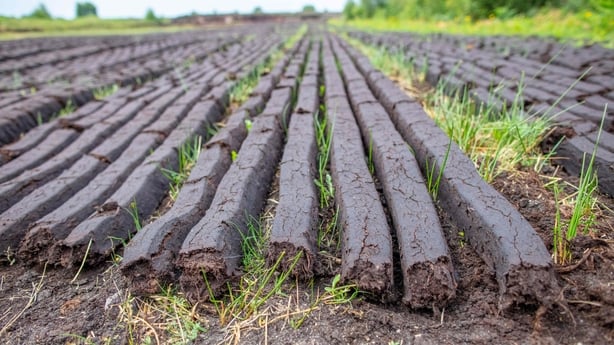 She and other families rejected the compensation offers to stop cutting. At the moment, with fuel prices as high as they are, she has no regrets and says that the Government needs to "get real with the compensation".
It's an indication that there might be a point at which they will consider it. Even still, she feels that turf cutters will gradually die out.
With the weight of scientific opinion and public policy against them, numbers are dwindling. It's a small group now.
"It gets lonely, it gets scary", she admits. "But at the same time, I'm confident in the community that I'm living in."
The biodiversity emergency was declared in 2019. There may not be time to wait for change that is slow in coming. At this point, how concerned do we need to be?
Prof Buckley warned that scientific research has shown that, over the past 40 or 50 years, every single biodiversity indicator is on a downward trend.
What we are doing now is not enough, so our ecosystems will continue to be degraded.
For Prof Buckley, the situation is not unlike a game of Jenga.
"If you pull out one brick and another brick, the tower still stays standing," she said. "But then you pull out another brick and it gets a bit shakier. Pull out another brick, and it could collapse."