Angler Seamus O'Neill has been fishing in West Conamara for almost 30 years.
Wild Atlantic salmon, one fish species with legendary status on this island, has traditionally been plentiful in the Dawros River.
But the number of salmon returning back upstream to spawn has fallen dramatically in recent years.
"Almost 20 years ago, we had runs of up to 3,000 adult salmon coming back. Today, we're looking at less than 900," Mr O'Neill told Prime Time.
Meanwhile, he said, there has been an "almost complete demise" of sea trout in the river.
Nationally, the picture is more dramatic. In less than 20 years, the number of wild salmon in Irish rivers has declined by almost 80%.
In 2019, the most recent year for which data is available, just over 150,000 wild Atlantic salmon made the return journey to their spawning grounds in Irish rivers, according to the International Council for the Exploration of the Sea.
In 2000, 685,410 wild salmon returned at the end of their life cycle.
Over the longer term, the decline in our fish stocks is even more stark. Although their numbers have always fluctuated, in the 1970s and 1980s wild salmon stocks in our rivers were frequently above one million, with 1.7 million recorded in 1975.
As a result, this iconic native species has been classified as a "vulnerable" for over a decade.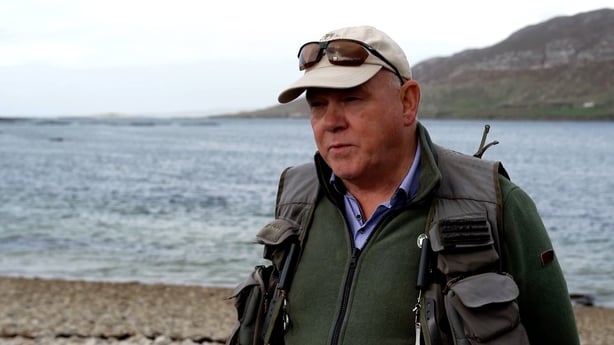 The reasons for their decline are manifold. Chief among them, according to John Murphy from conservation group Salmon Watch Ireland, is climate change.
The warming of the Atlantic Ocean is driving fish stocks to migrate further North to colder waters.
"Because they now have to travel further, fewer survive," Mr Murphy told Prime Time.
Another factor is poorer water quality in Irish rivers and other rivers in Europe.
"This is a global problem – it's not just an Irish problem," Mr Murphy said.
Dr Michael Millane, from Inland Fisheries Ireland (IFI), said that there are also local factors.
Weirs, which are built across rivers to control water levels, can prevent salmon from returning upstream. Meanwhile, open-cage salmon farming in estuaries is associated with higher levels of sea-lice, which can make wild salmon prone to bacterial infection.
Over the last 30 years, the IFI has completed a series of studies on the effect of sea-lice from salmon farms on wild salmon and sea trout.
"Our research clearly shows that it is a significant issue of concern affecting wild Atlantic salmon and sea trout. We're seeing returns to our rivers greatly reduced," Dr Millane said.
Under both Irish and EU law, the Government and state agencies, such as the IFI, are responsible for protecting wild salmon.
Every year bye-laws are passed to limit fishing and conserve wild salmon in our rivers. For example, this year, it was only legally permissible to catch and land salmon in 48 of the 144 rivers where wild salmon are typically present.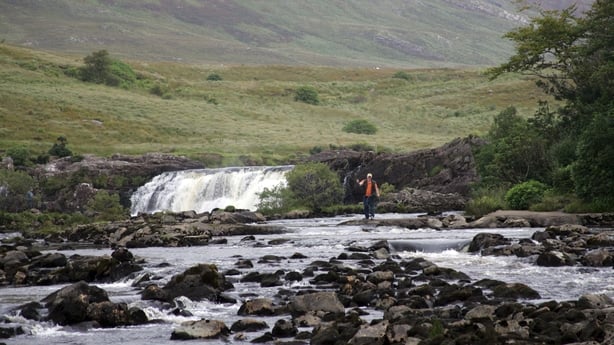 In many of the remaining rivers, salmon numbers were thought to be too low, or there was insufficient data to determine the stock. In 32 rivers, a so-called "catch and release" policy was implemented, meaning that, once caught, the salmon had to be returned to the water unharmed.
There's also a specific EU legal obligation on the Government to protect wild salmon under the Habitats Directive, where they inhabit rivers in a Special Area of Conservation or in its environs.
In these areas, any activity that the Government authorises – such as building, business development or licensing aquaculture, – must be assessed for their impacts on protected species "with a qualifying interest", such as wild salmon.
Despite these complex EU legal obligations, the Government is split in its approach to the issue, particularly in relation to the licensing of open-cage salmon farms on the Atlantic coast.
The Department of Environment, Climate and Communications, led by Minister Eamon Ryan, has clashed with the Department of Agriculture, Food and the Marine, which is led by Minister Charlie McConalogue.
Earlier this year, in letters released to Salmon Watch Ireland under the Freedom of Information Act, Minister Ryan wrote to Minister McConalogue to warn that the State's current regulatory system was giving rise to "ongoing detrimental and unsustainable impacts on wild fish stocks, particularly salmonids".
He stated that available scientific evidence demonstrated clearly that "the undeniable impacts of sea-lice emanating from fish farms is unacceptably high" and is a "significant factor in the decline in wild stocks."
In response, Minister Mc Conalogue stated that he was "fully satisfied that the current regulatory system for aquaculture is fully compliant with all of the State's obligations in relation to the Environment".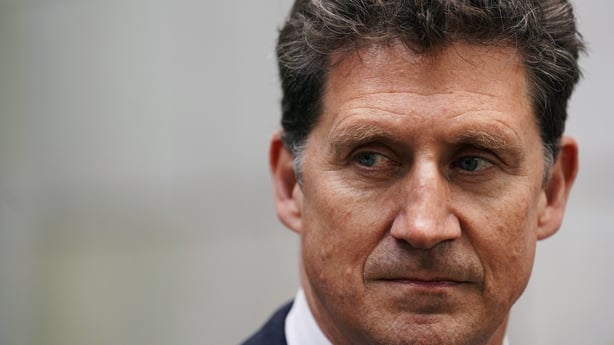 Describing the science on the harmful effects of sea-lice as "unresolved", Mr McConalogue stated that his Department operates an "independent national sea lice monitoring programme" as a mitigation measure, which is "acknowledged by the EU Commission as best practice".
He stated that data from the Marine Institute indicated that 98% of inspections found sea lice within acceptable levels.
Mr Murphy said that the Marine Institute, which provides the information to the Department of Marine for the licensing of salmon, "suggests that the impact of sea life on wild salmon stocks is minor and irregular".
On the other hand, research by Inland Fisheries Ireland shows "that it has a much greater impact than what has been portrayed by the Marine Institute".
As a conservationist who monitors the international scientific research on this closely, Mr Murphy describes the Marine Institute's scientific papers as "complete outliers".
Last year, the interdepartmental row moved to the courts.
In September 2021, Inland Fisheries Ireland issued notice that it was legally challenging the Department of Marine's issuing of an aquaculture license at Shot Head in Bantry Bay, in Co Kerry by way of judicial review.
In West Conamara, some locals are gearing up to go into battle against a pending aquaculture license application, for a large open-cage salmon farm with 22 cages, by the multinational Norwegian firm Mowi in Ballinakill Bay.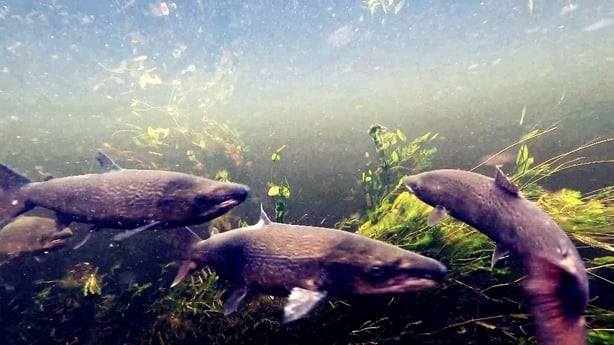 Mr O'Neill, the longtime angler, believes that, if the licence is granted, it will be "the death knell" for wild salmon and sea trout in several rivers, such as the Dawros, the Ballynahinch river, and the Culfin river.
In a statement, Mowi Ireland confirmed to Prime Time that it had sought an aquaculture licence off the Galway coast and that the application will involve a "full round of statutory and public consultation".
It's not just in the Special Area of Conservation in West Conamara, where Ballinakill Bay is situated, where there is real concern that we are failing to meet our EU obligations in conserve wild salmon.
Of the 40 rivers in Special Areas of Conservation, 18 were below the conservation levels last year, according to the Report of the Technical Expert Group on Salmon (2022).
In August, Bord Iascaigh Mhara published a draft of its National Strategic Plan for Sustainable Aquaculture Development up to 2030, which, after completing public consultation, will shortly go to the Government. The aim is to develop a cross-departmental approach and bring all stakeholders together.
The draft plan also states that the development of aquaculture will be compelled to comply with our new National Marine Planning Framework which envisages the designation of Marine Protected Areas, where conservation becomes "a binding consideration for marine decision makers".
It highlights how a 2020 report by Marine Protected Area Advisory Group for the Department of Housing found "shortcomings in terms of achieving international targets for ... protection for important species and habitats that are threatened or declining" and that Ireland has to set new targets protect vulnerable species, including marine ones, under the EU Biodiversity Strategy 2030.
On a positive note, Inland Fisheries Ireland insists that salmon farming should be able to co-exist with wild salmon. What it requires, it argues, is a switch to newer, albeit more expensive, technology, in the form of land-based salmon farms that keep salmon in pens, away from our bays.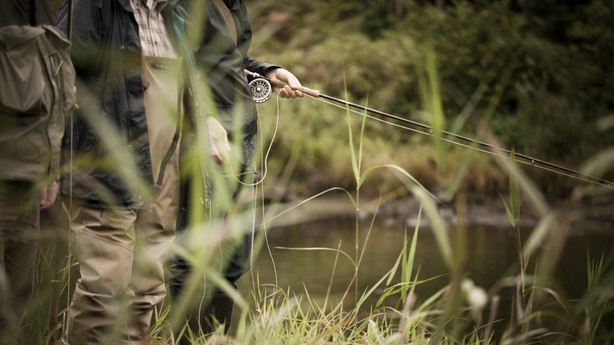 Many, however, see the Government's willingness to take effective action to conserve wild salmon as being too slow, particularly those in the tourism hospitality sector in West Conamara, such as Eoin Walsh, the general manager at Ballynahinch Castle hotel.
Mr Walsh noted that, in 2019, prior to the Covid pandemic, some 2% of the 11 million tourists that came to Ireland came here for angling.
"We're talking about just under a quarter of a million tourists visiting Ireland for fishing," Mr Walsh said.
"We also represent over 10,000 people working in the angling sector. A lot of those are in rural destinations like Conamara, like Kerry. It's very, very important we prolong that and going forward to conserve that."
He said that the future of his businesses is inextricably linked with the fate of wild salmon and so he cannot wait for the government to take more effective action.
"Fishing is the most prominent activity we have. People come here from the States, from Central Europe, from France, just to fish. They come here just to fish and they come back annually. It's very important to protect that business," he said.
But wild salmon stocks in the local Ballynahinch river have fallen by almost 70% in a decade.
For this reason, the hotel has introduced a catch-and-release policy as a way of promoting conservation.
"We were a little nervous originally because a lot of our anglers are fishing here for over 40 years. But there was total engagement from all of our anglers," he said.
"Everybody wants to do the right thing."