There are stumbles after almost every Budget announcement – typically a small detail lost amid the fanfare of Budget day, or finer points that come to light only when the details have been pored over thoroughly.
This year, it's the announcement of a 10% levy on concrete blocks, designed to offset the cost of the €2.7 billion mica redress scheme. The levy has provoked unease on the back benches of both of the main Government parties.
Budget 2023, perhaps more than any other previous budget, has sought to ease the burden on the population – as inflation and the energy crisis bite into their finances.
Fianna Fáil TD Willie O'Dea told Prime Time that both he and his colleagues are concerned that the cost borne by the developer on concrete blocks will ultimately be passed onto those already struggling to purchase a home.
In the midst of a housing crisis, it's an electoral cohort that no party can afford to alienate, least of all those in Government.
Ciara Phelan, a political correspondent for the Irish Examiner, told Prime Time that TDs in both Fianna Fáil and Fine Gael recognise this.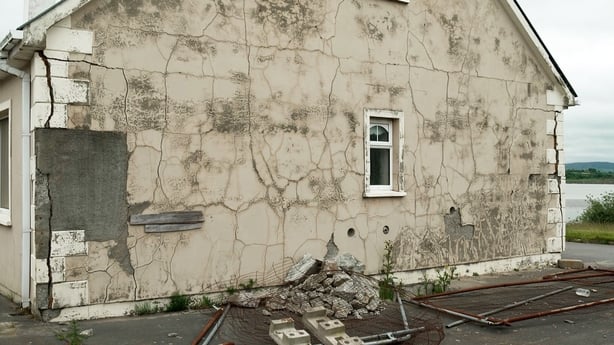 Backbenchers in both parties told her that the cost of the mica redress scheme shouldn't be put on the backs of those already struggling to buy houses with inflated prices.
"This concrete levy could essentially push up house prices further by up to €4,000. As well as the opposition, there're now TDs from the coalition parties – they're totally against this measure. Some are looking for it to be postponed by even two years," she said.
It seems that, for now, their calls may fall on deaf ears. Both the Taoiseach and the Tánaiste defending the levy on Thursday and insisted that it's here to stay. Something will have to give.
For Ms Phelan, there is the potential for further division.
One Fianna Fáil TD was at great pains to point out to her that the levy was a Department of Finance measure, rather than a Department of Housing measure. That the Taoiseach and the Tánaiste are soon expected to swap roles may ensure that it's a row that only escalates after Christmas.
Deputy O'Dea doesn't see the levy necessarily opening an irreparable rift in Government, but insisted that it should be examined further.
"We're voicing our opinion and we're entitled to do so. We'll ensure that it is examined and discussed at length before it becomes a reality," he said.
While it may not pose an immediate threat to government stability, the concrete levy is not due to come into effect until 3 April next year. It could prove to be a source of friction for some time to come.