Neighbours Mary Loftus and Anna Gallagher use the same word to describe their reaction to a rent review they both received last month – shock.
The women told RTÉ's Prime Time that their landlord, who owns both properties in Tubbercurry, Co Sligo, has advised them that their rent will increase by €600 a month.
Ms Loftus' four-bedroom house will go from €880 to €1,500 a month. Ms Gallagher's rent, which is for a three-bedroom home, is increasing from €800 to €1,400 a month.
"There's a bit of me that's still in denial. I still can't believe that this is true," Ms Loftus said.
Ms Gallagher said that, while she anticipated a rent review of up to €200, the €600 increase, which equates to a hike of more than 70%, was far beyond her expectations.
The women, who live in the Cnoc na Sí estate, have 90 days to decide if they will pay the increased rent.
"I fully expected that, at some stage, we'd be getting a rent review," Ms Gallagher explained.
"But, for me to earn an extra €600, I would need to get a massive salary increase to be able to cover that kind of money."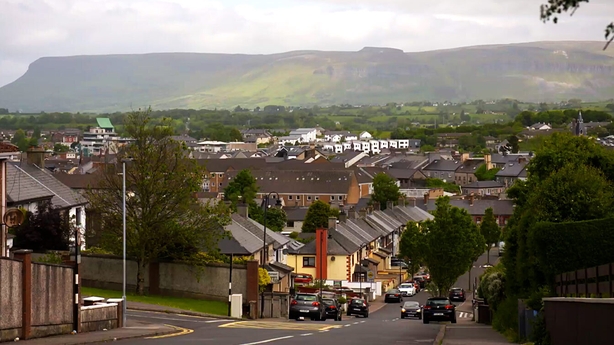 Tubbercurry is not in a rent pressure zone, so the landlord is entitled to increase rents to a market rate once a lease has been in place for 24 months and the new rent can be shown to be on a par with others charged in the area.
In this case, the landlord could show three of his own properties in the same estate as examples of homes advertised at the higher rent.
"The rules need to be changed", Ms Loftus said. "We're all very angry that this is legal."
Potentially having to find a new property is a daunting prospect for the women.
The northwest of the country has seen the biggest rent increases over the past year, with an average annual rise of around 20%, according to Daft. There are only 11 properties to rent in Co Sligo – and just three in Tubbercurry.
"My local creche has a year's waiting list. If I take my son out of there, I might not get another creche," Ms Gallagher said.
"Your home is something very intimate, very personal and very special to each person. I don't want to sound too dramatic but, at the same time, it really does hurt," Ms Loftus added.
The landlord in question did not respond to questions from Prime Time.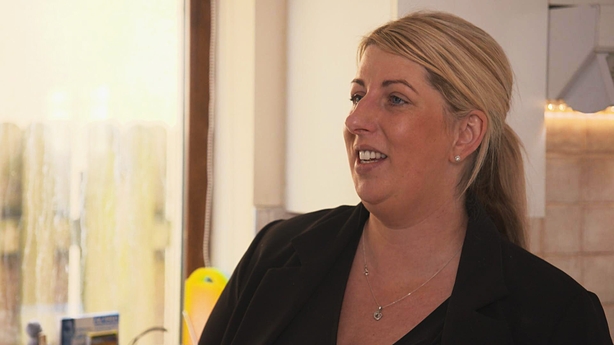 Ireland's population now exceeds five million and it is continuing to grow. But the number of properties available for rent is going in the opposite direction.
According to the Residential Tenancies Board (RTB), there are 15,000 fewer tenancies than there were four years ago. Between 2017 and 2021, more than 7,000 landlords got out of the business of rent.
Today, according to Daft, there are just 832 properties available to rent in Ireland.
The Irish rental market relies heavily on smaller, so-called "Mom and Pop" landlords. Some 86% of landlords only own one or two properties, and more than half of everyone renting in Ireland rents from a small landlord.
The percentage is even higher outside of cities, where large investors have yet to buy properties at scale.
Mary Conway, a former nurse, has been a landlord for more than 20 years and described the current market as "very stretched".
Ms Conway owns eight properties and runs Janus Estates, a letting agency in Dublin.
"There are possibly some landlords making lots of money but, for the honest landlord who is declaring everything on rental income, there is very little out of it at the end," she told Prime Time.
Ms Conway said income tax, PRSI and USC are all payable on rental income and, though some expenses can be written off against tax, mortgage capital repayments cannot.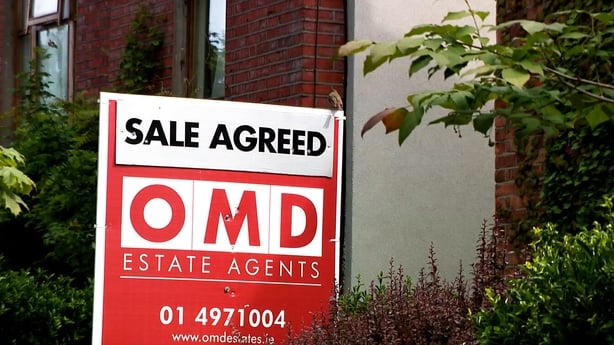 "You can say in a couple of years' time you are going to have a property paid and that you have an asset, but there's a lot of roads between the time you take your mortgage out and the time you pay it off," she said.
Landlords argue that large investment companies are treated differently for tax purposes.
Individual landlords pay income tax on the rent they take – often at more than 50%. If they sell the property, they're also liable to pay Capital Gains Tax, at 33%. Landlords paying a mortgage can write off their mortgage interest but not the capital repayments against rental income.
In contrast, REITS, or real estate investment trusts, which allow individual investors to join large-scale investment portfolios, pay zero tax on their rental income. If a property is sold, it isn't subject to any Capital Gains Tax.
Individual shareholders are liable to pay tax on dividends but, if they are resident overseas, some, if not all, of the tax can be refunded.
Calling for tax reform, Ms Conway said the industry is being wrongly blamed for the housing crisis.
"A lot of the time I won't say I'm a landlord because people have this perception that you're somebody that has a whole load of money and that you're doing nothing for it."
According to Ms Conway, there have been 44 different pieces of legislation introduced since 2008.
She explained that landlords, particularly older people, are reluctant to stay in the sector.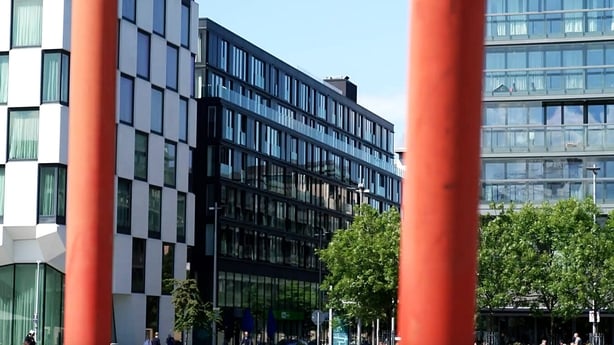 "They're terrified by legislation, they're terrified of paperwork, they're terrified of the RTB," she said.
Ms Conway's experience is reflected in the statistics. Despite the booming rental market, some smaller landlords are selling up.
According to the Residential Tenancies Board, 544 notices of lease termination were issued to tenants in the last three months of 2019, with just over half, or 290, attributed to landlords selling the property.
By the same period in 2021, the number of terminations had jumped to almost 1,000 with 64%, or 614, indicated because the landlord intended to sell the property.
The properties are not lost to the housing stock, but they are no longer an option for renters.
In Dublin alone, housing charity Threshold told Prime Time that, last year, it assisted more than 700 people who were issued with notices of termination because the landlord was selling the property.
Some 350 tenancies in Cork faced a similar situation, while Co Galway had the next highest number of notices of termination, with renters in 200 properties being advised that their homes were being sold.
In total, the organisation advised more than 4,000 private renters on notices of termination in 2021.
"So far in 2022, we are seeing an increase in termination cases, largely for sale – and the majority are valid, which means private renters can do little to hold onto the home," Threshold Chief Executive John-Mark McCafferty said.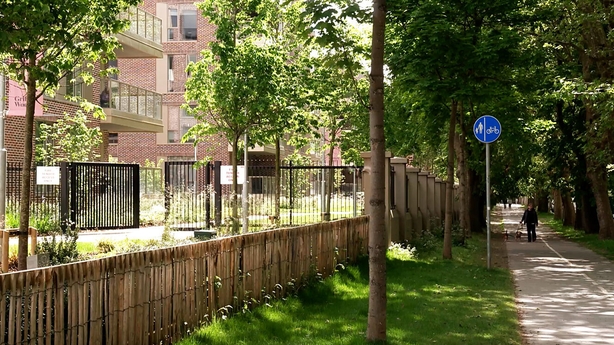 In 2019, the RTB independently surveyed 500 small landlords and found that nearly one in ten of their rental properties were "likely" or "very likely" to be sold in the following 12 months.
The main reasons given related to the profitability of the sector. The survey asked landlords how much they earned from rental properties after tax, deductions, and mortgage repayments.
For almost one in four properties, the total net income ranged between €1,000 and €4,999. The total net income was between €5,000 and €9,999 for one in five properties.
One in 20 properties yielded an income of €10,000 or more. But, according to landlords, 14% of properties yielded a net income less than €1,000 and one in 10 properties actually "made a loss".
There's been a lot of calls for reform of landlord tax – with more consensus than you might expect. Sinn Féin agrees that landlord tax needs to be looked at, while Threshold has suggested landlords who sign long-term leases with tenants could pay a reduced rate of tax.
"Agreements would need to be a minimum of 10 years and could only be terminated by the landlord where the tenant has breached the agreement," Mr McCafferty said.
Threshold has also proposed treating rental income in the same way it is for those who rent out a room in their own home – by exempting it from tax if the gross income does not exceed €14,000 a year.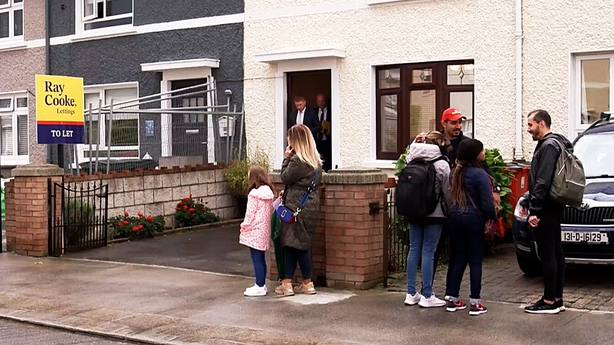 "The private rental sector would not exist without landlords. If they are choosing to sell their properties, and alternative housing options are not coming on stream for renters, then measures are needed to retain landlords in the sector," Mr McCafferty said.
The Government has committed to reviewing landlord tax this year and any changes will be included in the budget.
Agent Ray Cooke is also seeing the departure of landlords from the market first hand.
"One in three of our sales are landlords selling up at the moment," he said.
"Those 'Mom and Pop' landlords own the houses. Vulture funds are only building apartments and buying apartments.
Mr Cooke told Prime Time that, within 48 hours, he had received 125 enquiries for a property being newly rented in Drimnagh in Dublin.
All in all, Mr Cooke said he has now received over 500 enquiries for the three-bedroom home, which is being advertised for rent at €2,400 a month.
"If I had 30 properties today, I could rent them all in this area. That's where the demand is."
Patrycja, 35, was first in the queue to view the property.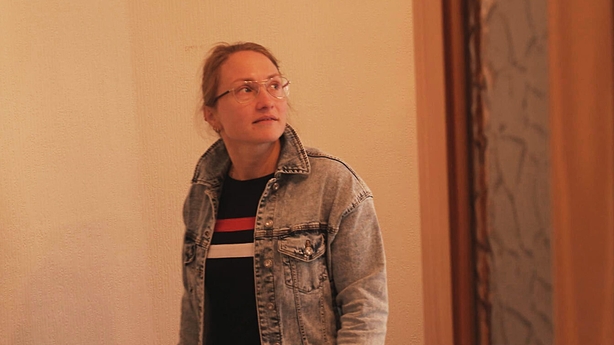 She arrived an hour early to the viewing to make sure she didn't miss her chance.
"My landlord has decided to sell his house and I've been looking since last year," she told Prime Time.
Patrycja has until the end of this month to find a new home for herself and her son. She works two jobs and has been on a harrowing search for months. The lowest point came when a prospective landlord asked her for sex.
"One man called me and said he has a house in Blanchardstown, and we can meet once a month for a quick something and he will sign the documents for HAP and I can live there."
Patrycja broke down in tears when she described the impact of the landlord's proposition.
"We are human and we have rights. Everyone is supposed to respect us, not use our bad situation."
Like many others struggling to find a rental property, Patrycja is running out of options.
"I can't go back to Poland. My son has been here for ages and this is his home. It's mine as well," she explained.
"We built our lives here."