A key procedure designed to avoid the perception of bias and conflicts of interest at An Bord Pleanála does not appear to have been followed in a number of recent cases involving its Deputy Chairman, Paul Hyde, Prime Time has learned.
As a result, it appears that Mr Hyde, who has currently stepped aside from his role, made a number of decisions on planning files that he was restricted from handling.
Upon being appointed to the board, Mr Hyde listed fire safety engineering firm Maurice Johnston and Partners as a business in respect of which he was restricted from making decisions on.
This is because his brother Stefan is a partner of the company.
But Mr Hyde was involved in 11 decisions where Maurice Johnston and Partners submitted a report on behalf of a planning applicant, or where the fire safety consultancy company was acting as a board inspector.
According to An Bord Pleanála records, no conflicts of interest were declared.
The restriction on Mr Hyde's handling of these case is set out in a register known as the Restrictions in Relation to File Assignments.
The register is referred to when files are allocated to board members so as to avoid any potential perception of bias in decision making.
Most of the 11 cases are Strategic Housing Developments or SHD applications. These large-scale housing plans bypass local authorities and go directly to An Bord Pleanála, where as few as two board members may determine the outcome of a large-scale development.
Catherine Murphy, co-leader of the Social Democrats, said that a failure to adhere to this key procedure suggested that there was a "governance and a systemic issue" at An Bord Pleanála.
"It's suggests me that this is not an issue around an individual," she said.
In one Strategic Housing Development case, Sandford Living SHD, records show that Mr Hyde was one of the board decision makers and signed the board's decision or "Direction".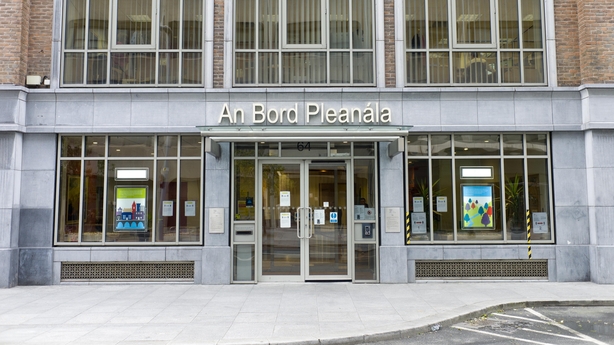 Yet, on the An Bord Pleanála website, it is clear that Maurice Johnston and Partners had submitted a report on behalf of the applicant in the case. Their report is prominently listed in the case file.
In another similar case, Kylemore 2 SHD, the record shows that Mr Hyde was in attendance and issued the formal decision or "Direction".
According to An Bord Pleanála's procedures, Mr Hyde was restricted from adjudicating on these files.
"The system should have a red flag. It shouldn't have been allocated. So that's where you're looking at system failure," Ms Murphy said.
"A failure of its own procedures like this goes to the credibility of our planning system. We have to have confidence in the planning system and the chairperson has to be there to ensure that there are no systemic failures."
Fred Logue of FP Logue Solicitors, which has represented parties seeking Judicial Reviews of SHD decisions by the board, said it would be particularly worrying for there to be a failure to follow procedure in SHD cases.
He noted that, because local authorities are bypassed in SHD cases, An Bord Pleanála is the "single decision-making power".
"It's even more important in those cases that there are checks and balances in place to make sure that the decisions are taken correctly," he said.
An Bord Pleanála told Prime Time that Mr Hyde, as Head of the Stragetic Housing Division, was responsible for the allocation of the files within that division.
This, it said, is provided for both within the Planning and Development Act 2000 and a protocol within An Bord Pleanála, which was formed when the SHD division was set up.
However, Mr Tom Flynn SC said that, even where duties are delegated to a division of the board, the chairperson retains responsibility for the business of the board.
"The Act prescribes specific functions for the Chairperson, and it allows him to delegate business to particular divisions or individuals in the board in relation to it," he said.
He told Prime Time that the chairperson has "an overarching supervisory role" under the Planning and Development Act 2000.
"I would have thought it's in the board's own interest to ensure that all statutory procedures and all internal procedures and the Code of Conduct is adhered to," he said.
Mr Hyde also took part in ordinary planning appeals where Maurice Johnston and Partners wrote one of the reports supporting the planning applicant.
The allocation of these cases to Mr Hyde also appears to be a failure of internal procedures restricting file allocation.
For example, in an ordinary planning appeal about a proposed development by Hibernian REIT plc Clanwilliam Court/Clanwilliam House, Maurice Johnston and Partners' report for the applicant is specifically referenced in the board inspector's report.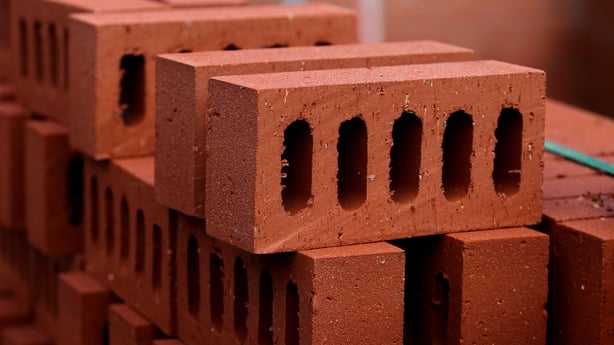 Yet Mr Hyde helped decide the outcome along with other board members including An Bord Pleanála's Chairman, David Walsh. Mr Hyde also issued the Board direction.
Similarly, in a Fire Safety Appeal taken by Galway County Council against a condition in a student accommodation development at Fairgreen, Co Galway, where Maurice Johnston and partners acted as inspectors for the board, Mr Hyde also helped decide the outcome for the board.
An Bord Pleanála said that it is currently reviewing these cases as part of its own internal inquiry. But there is already concern that some cases, if found to have been improperly taken, could be open to legal challenge.
"I'm getting quite a number of queries from people about pending and already decided cases. At this stage, like I can't really rule out that there may be decisions that may need to be reopened, but a lot will depend on the outcome of the investigations that are going on at the moment," Mr Logue said.
Given the possibility of a wider governance failure at the board, the appropriateness of the An Bord Pleanála carrying out its own internal review is now also being questioned.
"It has to be dealt with credibly and independently if people are going to have confidence in the planning system," Ms Murphy said.
An Bord Pleanála told Prime Time it shares "concerns in respect of maintaining the highest level of public confidence and trust in the Board and in its independence, impartiality and transparency of its operations."
It also said that its own "process of examination is currently underway but has not yet been completed" and that it is "fully co-operating" with the external investigation launched by Housing Minister Darragh O'Brien, which is being conducted by Mr Remy Farrell SC.
"In view of these on-going processes, An Bord Pleanála has no further comment to make at this time."
While the possibility of governance failure at the board is not outlined in the Terms of Reference of the current government inquiry, the Department of Housing told Prime Time that it's possible for its scope to be widened.