Kerry's Corca Dhuibhne (Dingle peninsula), where the ragged ridge of the Brandon Group mountain range looms over the Atlantic Ocean, perfectly captures the struggle that's happening with climate change in Ireland – the threat and the promise of what we might face in the coming decades.
The people living here face two distinct futures. There is a future where increasingly powerful storms make parts of this area uninhabitable for future generations, and another in which local communities here can adapt and not just survive, but really thrive.
On the northern side of the peninsula, the Maharees tombolo is famed for its long stretches of beaches. A group of local volunteers have begun planting marram grass and erecting fences at the feet of the sand dunes on the beaches.
The dunes have retreated some 40m since the mid-1970s, in part due to the massive storms brought about by the influx of climate change.
During those same storms, the amount of sand deposited on the road was enough to make it impassable, effectively cutting the community off. People couldn't get to work or school, some found it difficult to get medical attention.
It's hoped that the new marram grass - a nature-based climate change solution - will help hold the dunes together.
Martha Farrell, a founding member of the Maharees Conservation Association, told Prime Time that there has been a community living on the Maharees since the Bronze Age.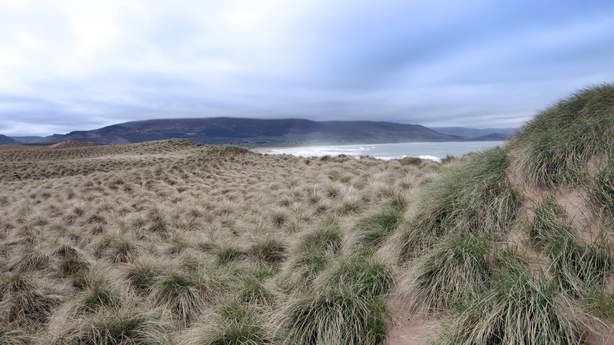 But climate change threatens the future of that community, she said, noting that she is worried that parts of the area will become inaccessible, and that some homes will become unsavable.
"That really takes its toll on a community. There are stress levels during storm events that are difficult to cope with for some people," Martha said.There is also hope. A low-carbon future brings opportunities with it.
Spillane's bar and restaurant has been a fixture of the Maharees since the 1800s, owned and run by generations of Spillanes.
Its current owner, Rose Spillane, also worries about climate change, seeing the impact of it through her front window.
She wants to do her bit to preserve the Maharees, to ensure her children have a future here - and that Spillanes will run the business for generations to come. The hope has come with a transformation of the premises - insulation, solar panels and an air-to-water heat pump.
Previously, the building was so cold in the winter that the cost of heating it was high enough to prevent them opening. Now, she told Prime Time, they hope to remain open all year round.
The efforts have been helped by a scheme that's helping people all across Corca Duibhne switch to low-carbon living. Corca Dhuibhne is the county's designated "decarbonisation zone". Retrofits like Rose's have been part-funded by the ESB Networks and the Sustainable Energy Authority of Ireland.
Deirdre de Bhailís is also hoping to help the community transition to a zero-carbon future.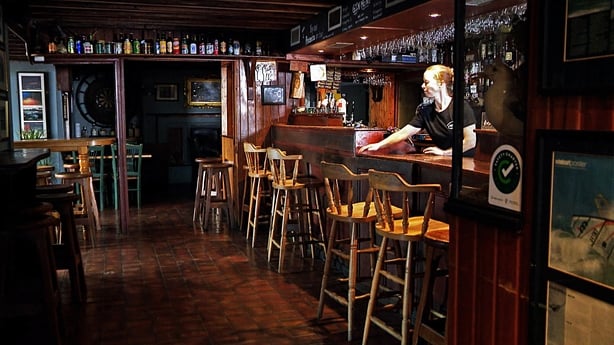 She manages the Dingle Hub, a community enterprise initiative that provides working space and high-speed broadband to people who want to live in An Daingean (Dingle), but can work remotely. It is the focal point of change in the Co Kerry town.
Beyond assisting those who want to install solar panels and heat pumps, Deirdre said focus also needs to be placed on making sure that installation work can be completed by local companies and tradespeople.
Electrification is one way that transport will change on the road to net zero, and An Daingean is hoping that local buses will soon become electrified.
The Government's Climate Action Plan 2021 already aims to cut half a million car journeys per day by 2030, getting more of us walking, cycling and onto public transport.
Dr Sadhbh Lee, of Irish Doctors for the Environment, told Prime Time that, while the challenge is significant, it feeds into a central point: a low-carbon future will probably be a much healthier future, for both the planet and its inhabitants.
She said that active transport is a co-beneficial: it reduces emissions, while simultaneously improving the health of the people who are now walking and cycling rather than driving.
The same is probably true of what we eat. The diet of a low-carbon future will almost certainly involve less meat.
Dr Lee says that, while agriculture is a major source of emissions, this doesn't mean that we'll need to turn vegan. But meat may become something we eat only twice or three times a week.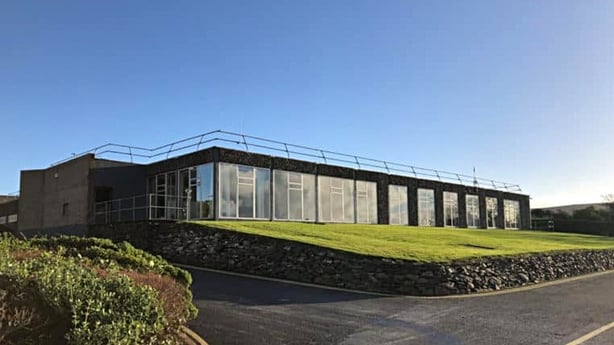 "The thing to focus on is that, any environmental change or step you can think of, it benefits the planet and benefits your health. And that's an important way to look at these things - they shouldn't be seen as kind of punishment, but instead as actually a progressive step forward for yourself and your planet."
Nevertheless, it's at this level that a net-zero future begins to sound like there's significant sacrifice involved. Like meat being a readily available part of our daily diet, we've become used to cheap air travel.
Does a low-carbon life mean no more foreign holidays, or is there an alternative to burning aviation fuel? Well, there may be. But not just yet.
Dr Stephen Dooley, of the School of Physics in Trinity College Dublin, told Prime Time that it is the biggest challenge the industry has faced in the modern era - fundamentally changing the energy supply to low carbon or hydrogen.
While he said that aviation will prove to be a catalyst for other industries in how it evolves in this period, it will still take time.
"That's a system change, a step function, and that's a plus 30-year type of horizon," he said.
So, what happens in the meantime? For Peter Thorne, a climatologist and professor of physical geography at Maynooth University, in the absence of sustainable aviation fuel, the onus is on us as individuals to reduce our dependency on air travel.
"That will mean fewer business trips, but also fewer personal trips and probably less choices of destinations and timetables fundamentally," he said.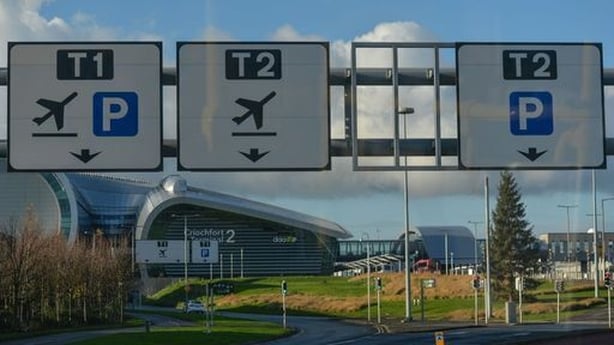 He added that the environment doesn't care what sector the carbon comes from – if one industry is given a free pass, the others will just have more heavy lifting to do.
The risk with all aspects of moving to net zero is that those on lower incomes are left behind.
The wealthy can afford to insulate their homes and reduce their bills, and they can afford to upgrade to electric cars.
If eating meat and traveling by airplane become luxuries, the wealthy will still be able to afford them. There is also the question of seismic impacts on entire industries as these changes play out. Could this be a future of less choice and less opportunity?
For Prof Thorne, it is the choices made by the powers that be that will determine how painful, or otherwise, this transition will be.
"Whether the transition will be a just transition that will protect those on the lowest incomes in the sectors that require the largest change is the fundamental challenge. It is a challenge that I cannot answer as a scientist," he said.
"It is a challenge that fundamentally and squarely lays at the feet of our elected officials."
This is the second in a series of articles from Prime Time focusing on Ireland's Climate Action Plan and how the country can achieve its climate goals. Watch Prime Time's special programme on climate change on Thursday at 9:35pm on RTÉ One and RTÉ Player.