Pasta, bread and beer are among the items in your shopping basket that are increasing in price as a direct consequence of the Ukraine War. So how bad will things get for Irish consumers as the war continues?
We have already been warned that we are heading towards a "war economy". This immediately conjures up images of food being rationed during World War II.
We are some distance from that scenario, but the effects of the war are being acutely felt, with agriculture among the hardest-hit sectors.
"Since the war broke out, we've really noticed the likes of fertiliser, especially," Catherine McCollum, a mother of four from Milltown, Co Cavan, told Prime Time.
"It has gone up by nearly 200%. Like it's tripled in price. Fertiliser has gone up and obviously fuel costs have increased greatly," Ms McCollum, who farms sheep and cattle with her partner, Noel, said.
Like thousands of farmers across the country, she is concerned that agricultural contractors who cut their crops for them will pass on substantial fuel price increases and wage demands to the farmers.
"If fuel prices keep going up, you could find contractors who just say, 'you know, pull the plug on it'. They will just decide that it's not going to be feasible for them to make the silage or to spread the slurry."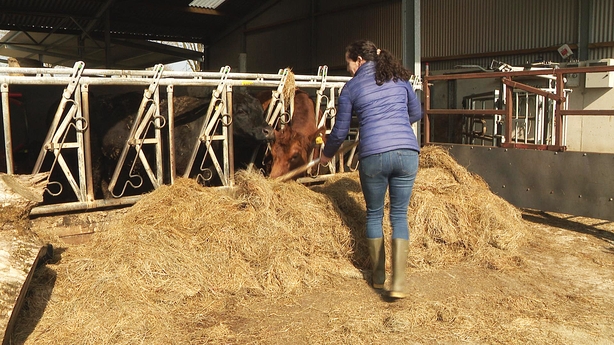 The war and economic sanctions are restricting the availability of key agricultural commodities such as fertiliser and grain. Catherine's father and brother are pig farmers – and the increased cost of pig feed is particularly severe.
"The cost of feed is massive – 85% to 90% of your inputs really is feed. It's gone up maybe €60 to €70 a tonne, and it's going to keep increasing."
She's worried that pig farmers will not be able to absorb such costs and predicts that some pig farmers could go to the wall during this crisis.
On Tuesday, the government signed off on a €12m package to incentivise tillage farmers to increase production. But diversification into tillage farming has its limitations.
Ms McCollum said that, while the land in her native Cavan is not well suited for tillage farming, there are large areas of the country that are.
"[Tillage] is an option, but it's just not a quick option. It could take a year or two for you to get your farm into shape for growing tillage," she said.
As well as the soaring costs of running the family farm, Ms McCollum has been struck by the increase in household bills.
"The weekly shop would have increased by €40 to €50 a week," she said.
In late January, research carried out by the Irish Times forecast groceries would cost €780 more over the course of the next year.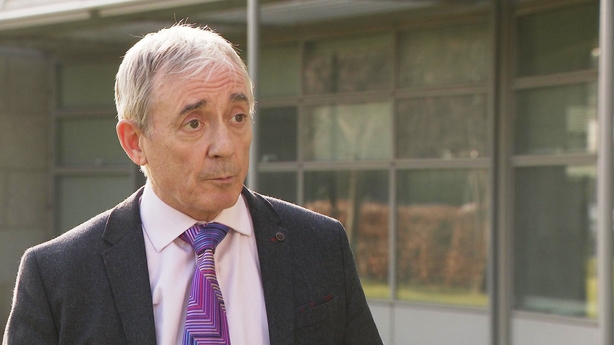 But we may already have eclipsed that prediction.
"In eight weeks, it's increased to €1,000 and that's going to keep going," Ms McCollum said.
Damian O'Reilly, a lecturer in retail management at TU Dublin, predicts pasta could double in price. We will also see further increases in the price of bread – as much as 10%, he said. He told Prime Time that we are also going to see the price of a pint of beer increase by 7% to 10%.
He said food inflation is running at 2.9%. Food prices were expected to increase before Russia invaded Ukraine 27 days ago, and the war has exacerbated the food inflation crisis.
"With the Ukraine war, we can see it's the breadbasket of Europe. Some 29% of global wheat comes from Ukraine and Russia," he said.
"Now that has stopped, three things are happening. Firstly, the current crops are not getting shipped. Secondly, Ukraine is not planting, so the crop that should be harvested in September is not there. And, thirdly, climate change has affected us getting wheat from other countries. For example, Canada is down by about 50% on durum wheat production because of drought and a heatwave."
As Russia and Ukraine are two of the world's largest wheat exporters, the war has forced up the price of flour and raised concerns among bakers.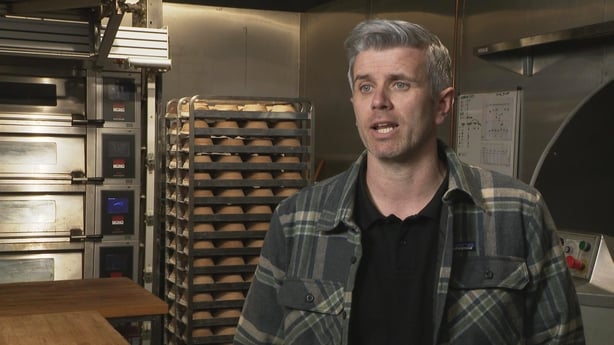 Speaking to Prime Time, Eoin Cluskey, owner of the Bread 41 Bakery in Dublin, said that, though the price of everything is going up, his biggest concern is still rising energy costs.
"Last year, we had a bill of €44,000 worth of electricity and, this year, it's around €100,000. So that's a €56,0000 increase on electricity," he said.
"So that's the big one for us. At this moment in time, we don't know the flour increase costs. We would tend to look more local and I think there's a massive amount of organic farmers producing grain, which is super positive."
He added: "I always say we look towards the farmers to fix it and we haven't supported the farmers in a number of years yet we look at them and say 'you fix the problem.' We need to support the farmers saying 'we need to go local' and help them, whatever they need to grow and also be willing to pay for it."
He said that businesses have learned from the pandemic that they need to pivot to survive a crisis – and the Ukraine war is no different.
Back in Cavan, Ms McCollum a has a similar view.
"If anything maybe Brexit, Covid and the war in Ukraine will help the country to start to produce our own food," he said.
She wants to produce as much beef, lamb and vegetables of their own on their small farm in Cavan "so that if things get really bad, we would have an ability to survive".