Prices are set to continue to rise for "a considerable period of time" and it will be 2023 before we see any type of stabilisation, according to a logistics expert at Trinity College Dublin.
Dr Sinéad Roden, from Trinity Business School, told Prime Time that supply chain issues such as the cost of transporting freight, which are major factors behind the current inflation crisis, "are not going to stabilise any time soon".
"Energy prices are playing a huge role here. Oil is at a seven-year high. We are seeing gas and, even renewable sources, increasing in cost. And that is having a direct impact on, on all supply chains. There isn't a sector that is not touched," she said.
Freight prices, which have increased by almost tenfold, are having a knock-on effect on the prices of day-to-day products and services, Dr Roden noted.
"Add into that energy costs. And then, we have rising labour costs as well. So it really is a perfect storm of so many different escalating costs coming into play. And we're seeing that then passed on to consumers."
Eoghan MacGearailt, a Dublin Airport worker who lives with his partner in Bettystown, Co Meath, said he was spending as much as €50 each week on the fuel needed to travel to and from work.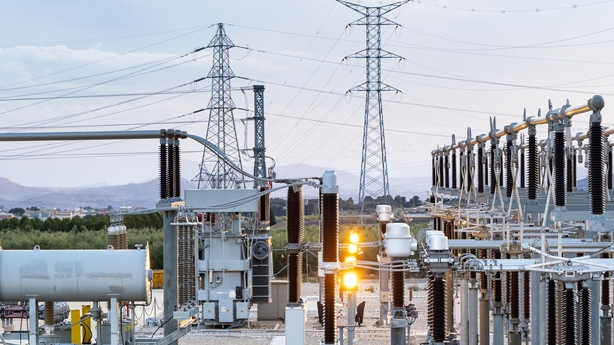 He and his partner, who also works at Dublin Airport, have a combined income of between €70,000 and €80,000, he told Prime Time.
Prior to moving to Bettystown, they were renting a two-bedroom house in Cabra in Dublin for €1,300 a month until last year, when their landlord told them he was selling the house and gave them six months' notice to leave.
When they went looking for a new home in Dublin, they found that most monthly rents in Dublin were at least €2,000 per month.
They spotted the house in Bettystown and chose to move there. Even then, their monthly rent in Co Meath is still €300 more than what they had been paying in Cabra.
In addition to the high fuel prices for his longer commute to work, Eoghan told Prime Time that he has been hit by other price increases, such as the cost of food and health insurance.
He has struggled with the cost of home heating, in particular. After Christmas, he spent €300 on heating oil.
"I looked at the tank yesterday and we're probably going to have to get another sale of about €100 to €200 in the next month or two," he said.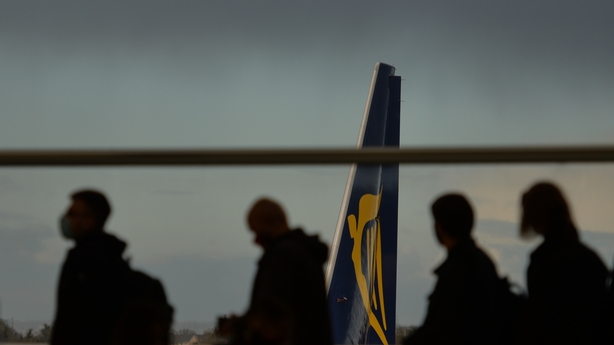 Businesses are also struggling with rising costs.
"The last two years have been a whirlwind of struggles because of the different costs," said Brian Clarke, the owner of Silverlining coach hire, a family-run business in Dublin's Blanchardstown.
In operation since 2005, Silverlining has nine buses on the road. But Brian said that the pandemic and the surge in prices has put his business under serious pressure.
He said that one of his 52-seat coaches costs an extra €100 to fill with fuel, and said that fuel costs have risen by about 25% in the last 12 months.
The cost of maintenance has increased by 30%, while insurance costs continue to climb, he said.
"The general running of the business with the way things are going at the moment is pushing us to the actual limit," he said, noting that he may have to start increasing prices to pass the cost onto his clients.
"The problem with that is that the clients don't want to pay that extra cost – and that's where we're going to struggle with it."
If increasing prices continue to put the squeeze on consumers, this could lead to higher wage demands from workers, putting more pressure on employers.
Brian said it was a "scary" time to own a small business.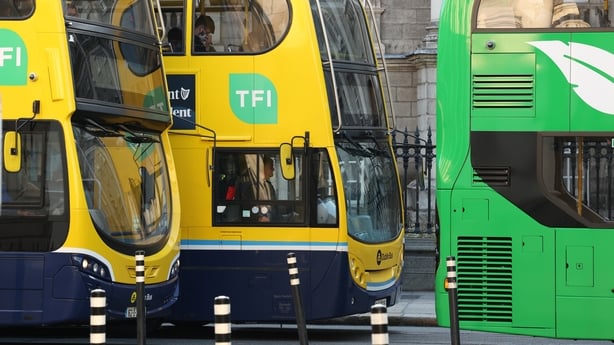 If the Government accedes to calls to increase the minimum wage to €15 or €20 per hour, that would "cripple" his business, he warned.
"We cannot take that, particularly with the way the business is at the moment."
Therese Clarke, who does the paperwork for the company, has also felt the pinch of rising prices at home.
"Weekly groceries have gone up by probably €30 or €40 a week. Heating has gone up, diesel for the cars has gone up," she said.
"I have elderly parents myself. And, at night especially, they would sit in one room with the doors closed and heat that one room and maybe heat their bedroom for an hour before they go to bed."
The Government will be hoping that the measures agreed today will help ease the pain for households. They have also acknowledged that high inflation could be with us for some time.
"We are still seeing factory shutdowns in China that are still affecting a lot of our day-to-day goods and services, such as microchips," said Dr Roden.
"I would say higher prices are certainly here for a considerable period of time."
But Dr Roden, said there are some grounds for optimism, noting that energy prices may stabilise as we move into spring.
Nonetheless, she believes it will be 2023 before the current cost of living crisis stabilises, and said it will only do so if the world can avoid a continual cycle of shutdowns in centres or production.