The Government recently published the Online Safety and Media Regulation Bill, which will pave the way for the appointment of an Online Safety Commissioner in Ireland.
It is hoped that the new watchdog could help victims of bullying like the late Eden Heaslip, the Cavan teenager who took his own life just four months ago, by making social media platforms more accountable in dealing with harmful online content such as cyberbullying.
While suicide is extremely complex and we will never know why he ended his life just two weeks after his 18th birthday, his family believe years of bullying and online abuse played a part.
In several ways, the new Online Safety Commissioner will bear similarities to the office of the Australian eSafety Commissioner, which has served as a safety net for thousands of young victims of online bullying over the last seven years.
"We really serve as a safety net when they are experiencing seriously intimidating, harassing, humiliating or threatening material that isn't picked up and taken down by the social media site," Julie Inman Grant, the Australian eSafety Commissioner, told Prime Time.
Ms Inman Grant, who was recently reappointed as eSafety Commissioner by the Australian government, said her office has helped young people "whose cases would have fallen through the cracks".
The office, established seven years ago, now has a 90% success rate in terms of getting abusive material taken down from the internet. It has also helped thousands more Australians - young people and adults - to get their intimate images that were shared without consent taken offline.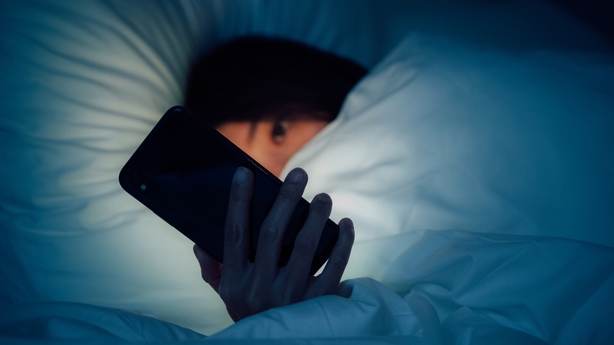 Eden Heaslip was the victim of horrific bullying and abuse, ranging from physical to verbal and sectarian abuse. He also endured extensive online abuse across a range of social media platforms.
As his family struggle to come to terms with the death of Eden, they have spearheaded a campaign to raise awareness about bullying. As part of that campaign, they want more done to tackle cyberbullying.
Abuse was directed at Eden online, even after his death.
"Eden was still getting horrible messages on his Instagram account when he died," Eden's mother, Maggie, told Prime Time.
She is angry that people can set up social media accounts under false names, "post their poison" and then close the account.
Fr Jason Murphy, a family friend, was one of the first people Eden opened up to about the extent of the bullying he endured. He says that, unlike other forms of bullying, online abuse can follow victims home.
"It follows them into every nook and cranny of their lives through social media, through Facebook, WhatsApp Snapchat, and Instagram. Their lives can be infiltrated by all of these things," Fr Murphy said.
Raymond Heaslip, Eden's father, detailed some of the abuse posted on social media platforms about his son after he passed away.
"It wasn't nice stuff. I'll give you one of the mild things. 'How does it feel that Eden now is six-foot under?' 'The best thing that ever happened Eden this year' and 'All he was good for was wasting oxygen'," the heartbroken father said.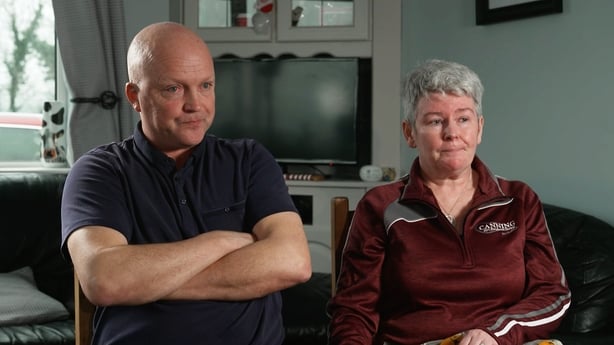 "They are mild stuff that they put on the accounts. This is after he was dead. Now if this was after he was dead, what did they do to him when he was alive?"
Dr Colman Noctor, a child and adolescent psychotherapist, told Prime Time that anonymity and age verification are two huge issues that create the greatest challenges online.
He acknowledged that it is difficult for social media companies to enforce them as you quickly "run into nanny statism".
"These companies have shown that they haven't been very responsible with our information and data. And would we want to be giving them passport numbers etc?"
But he noted that the anonymity of online platforms allows bullies to get away "unscathed".
"We seem to have difficulty in tracking people down and leaving them accountable for their online behaviour. And that's something that has to change."
It is hoped that the establishment of the new Digital Safety Commissioner will protect victims like Eden.
"It's a watershed moment. It's a real opportunity to change things and we have to do it right," Dr Noctor said.
But it remains to be seen whether the new office will have sufficient powers to take on social media platforms.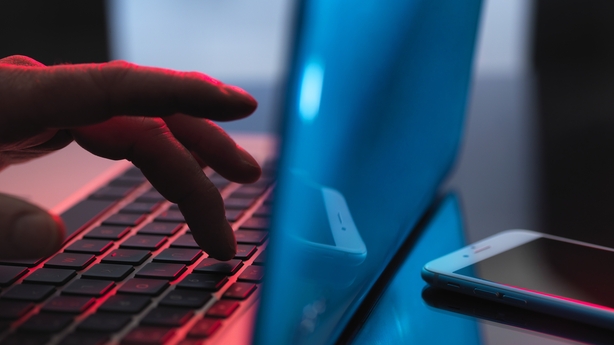 Ms Inman Grant said her office in Australia had been given "a very strong set of graduated powers to be able to fine social media sites or to name and shame them".
She worked in the technology industry for 22 years and has been in her current role for five years.
She has found that social media firms "tend to respond to reputational damage, revenue damage and significant regulatory threats".
"I think that, if enough governments band together to tackle these ills, I think that will have an effect."
Catherine Martin, the Minister for Tourism, Culture, Arts, Gaeltacht, Sport and Media, has set up an expert group to examine the possibility of allowing individuals to make complaints directly to the new Digital Safety Commissioner.
In Australia, individuals can make complaints directly to the office of the eSafety Commissioner.
While Ms Inman Grant acknowledged that it may be outside of her remit to make recommendations to Ireland, she said direct complaints were "probably one of the most successful aspects of our scheme".
"Online harms certainly can manifest at a societal level, but really so much of the online abuse we see is targeted at an individual. It is an individual human being that experiences the trauma, the harm, the psychological and emotional toil that, frankly, online abuse is designed to do," she said.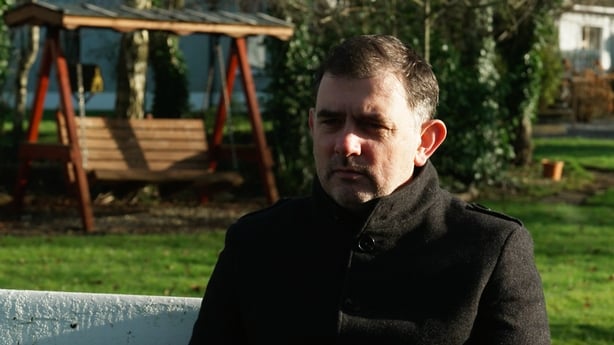 "To be able to help them when they've had nowhere else to turn is really useful."
She pointed out that a number of countries are looking at systematic reforms.
However, she said it was better to gain insights from dealing with the public and trying to understand how social media platforms are being weaponised before considering sweeping changes.
Dr Noctor told Prime Time that the Australian model works well because of what it offers individuals.
"I'm thinking about the child who's experiencing bullying as a 14-year-old. They need something speedily," he said.
He pointed out that, in Australia, harmful or abusive content has to be removed within 24 hours.
"It can't be tardy, and it can't be delayed, and it has to be something that's successful and quick."
Suicide is extremely complex and experts such as the Samaritans say that most of the time, there is no single event or factor that leads someone to take their own life.
But as the Heaslip family are left devastated by the loss of Eden, they are hoping that initiatives such as the new Digital Safety Commissioner will help other bullying victims in the future.
If you have been affected by any of the issues raised in this report you can call the Samaritans for free on 116 123, email them at jo@samaritans.ie or visit Samaritans.ie to find your nearest branch.