When the history of the Covid-19 pandemic is written, Kildare will have the unenviable claim of being the county that was locked down for longer than anywhere else in Ireland.
In August 2020, Kildare, Laois and Offaly were locked down. When Laois and Offaly reopened the following month, case numbers in Kildare were so high that localised restrictions remained for a few weeks longer than its two neighbours.
For Barry Flanagan, the owner of Lock 13, a gastro pub on the banks of the Grand Canal in Sallins, this has meant that the doors of his business have been open for just eight of the last 22 months.
On Thursday, ahead of tomorrow's expected update on the lifting of restrictions, there was a trickle of customers sitting in an area that takes up just a fifth of the pub's floor space.
"Before Covid times, this place would be buzzing. It will be a while before that is back," one customer told Prime Time.
And while Mr Flanagan is hopeful that he can get back there eventually, he expects it to be "a long road".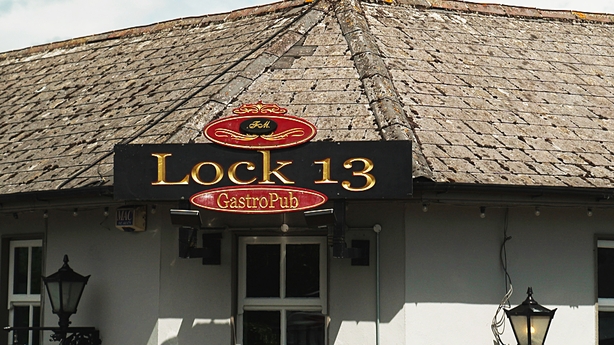 Lock 13, which has its own microbrewery, is close to large employers such as the Kerry Group and Aldi on the outskirts of Naas. Before the pandemic, it would have between 100 and 120 covers for lunch.
"Working from home has really changed the landscape for us," Mr Flanagan said, noting that people have had 22 months to change their habits.
Some of the patrons at Lock 13 on Thursday were indeed working from home, but decided to get out of the house for lunch.
"It's great to do something normal and perfectly natural like going for lunch," said one customer who was dining with his wife.
He said that they have had a "non-existent social life" during the pandemic, and are looking forward to restrictions easing.
Mr Flanagan said that it had been difficult to plan for the business over the past two years.
"Back in 2019, it used to be week-to-week that we were able to plan. But this time around it is very much a case of day-to-day."
He said that his staff have unfortunately had to get used to having the working rosters changed given the changing restrictions landscape.
While he is defiant and said the industry has had the resilience to adapt to Government restrictions, he said he would still like to be able to plan for 2022.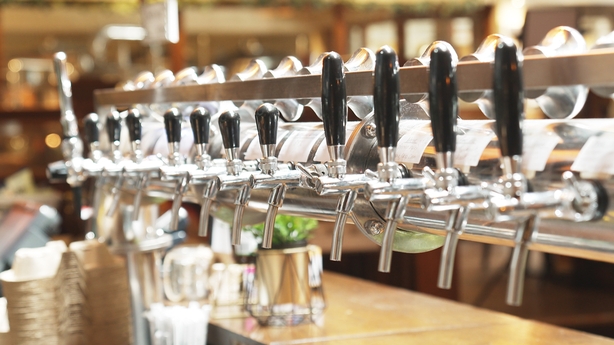 "Let it be the end of this chopping and changing of restrictions," Mr Flanagan said. "I think people are tired of it."
"My staff are certainly tired of it, and business owners across the country are tired of it as well. And hopefully we can get back to what is normal."
The 8pm closing time just prior to Christmas, he said, was "a very bitter pill to swallow".
"Christmas is a time when we are able to make money to get us through January and February."
That blow, combined with the number of staff who became close contacts and could not work, made the Christmas and New Year period particularly difficult, he said.
Like publicans all over the country, he is eagerly awaiting the Government announcement on Friday.
From 1 February next year, Ireland will have a new public holiday on St Brigid's day.
The new public holiday is one of the few positive legacies left behind by the pandemic that has caused despair for two years.
In bars, restaurants and hotels like Lock 13, business owners will be hoping tomorrow's announcement will be a major stepping-stone along the road to life as we knew it – and that, by St Brigid's Day in 2023, the pandemic will be a distant sight in the rear-view mirror.