Eden Heaslip died last September. He took his own life. It was just two weeks after his 18th birthday.
Four months on, his parents, Maggie and Raymond, and siblings, Chloe and Finn, have been left devastated. Their lives will never be the same.
Eden grew up near the tiny village of Crosskeys in rural Cavan. His father, Raymond, fondly says Eden was a normal happy-go-lucky child and "the character of the family".
Among the memories the family now cherish is their son brilliantly impersonating Angus Young from rock band AC/DC in a national school concert.
His early interest in music continued as he got older, coupled with a love of watching movies.
One of his grannies was from Galway, so Eden was an avid Galway hurling supporter. The recently retired hurling star Joe Canning was his hero. One of the family's prized possessions is now a photo of Eden with Joe Canning when they met in happier times at the National Ploughing Championships.
Cars were another passion he shared with his brother Finn. He wanted to be a car mechanic and the two Heaslip brothers had bought an old Lexus IS200 car to refurbish.
Their father recently built a car pit down on the family farm for his sons to work on their beloved Lexus.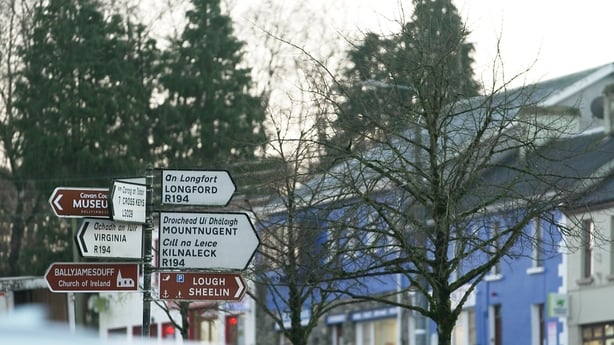 Finn says the pair had planned to work together on it, "to go down in the evenings, clear the head, and get away from things for a while".
The Heaslips say they noticed changes in Eden's behaviour when he started secondary school.
"He would have come home in the evenings and be straight to his room. He didn't seem to be happy in himself," Raymond told Prime Time.
His father put this down to a teenager "doing his thing". He said that, when he would ask Eden if everything was okay, Eden would tell him it was.
"Yes. No problem. No problem."
Finn, a few years older than Eden, told Prime Time that, from first year of secondary school, he could tell that other lads were giving Eden grief.
Finn said, anytime he confronted Eden's bullies, his younger brother would ask him not to intervene.
For Eden, his brother standing up for him only made things worse – and was yet another thing he could be teased about.
Looking back on that period, Raymond said that he "didn't cop" what was going on, and that he "probably didn't act enough on it".
When Finn left school a couple of years later, Raymond felt things seemed to get a little bit worse.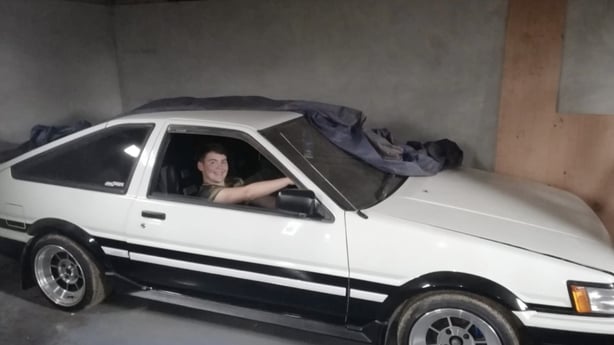 Things came to a head one Friday night in November 2020, when Eden was in fifth year. For a few hours, he went missing from home.
"I met him on the road," Raymond recalled. "I said, 'Eden, what's wrong?' He said, 'nothing, Dad. I just wanted to clear my head'."
"I said, 'Is it bullying Eden?' He said, 'It is, Dad.' I said, 'At least now that you have told me, we can do something about it.'"
The Heaslips arranged private counselling for Eden when he told his parents about his ordeal. They also contacted Fr Jason Murphy, a family friend, to come and have a chat with their 17-year-old son.
On the Sunday, Fr Jason called to the family home. He sat chatting with Eden for a few hours.
"He talked about bullying that he experienced over a period of years, and he talked about it without any form of emotion, Fr Jason told Prime Time.
"It was as if there was an emptiness there – and this had become part and parcel of his life, and it was his everyday. It was his normal."
Fr Jason said, at that moment, he could picture himself, aged 17, going through what Eden was going through.
"And the tears just flowed from my eyes – just listening to the pain that he was going through," he said.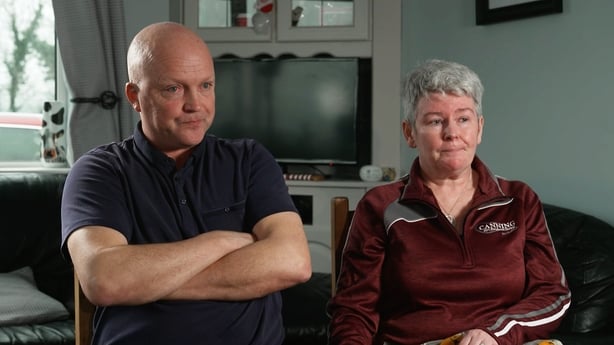 "I remember, at one stage, he got up and he pulled a sheet off the kitchen roll and handed it to me. He was ministering to me. I was there to listen to him, and yet he was the one that was comforting me as I listened to his pain."
It was only the following summer, on a drive to collect some agricultural machinery in the midlands, that Eden talked to his father in detail about the extent of the bullying he had endured. This was the first time some of these incidents had come to light.
With tears in his eyes, Raymond told Prime Time that his heart raced when Eden described one type of incident.
"Dad, they get me and they put my head down the toilet," Eden told Raymond.
"It's never one – it's always a gang of them, laughing at me. And it's never a clean toilet. It's always the shittiest toilet. It's always the dirtiest toilet they can get."
Eden told his father that he was kicked often, describing it as "never ending".
"I would be just walking, and they will just kick me," Raymond recalled Eden telling him.
"Dad, they knock me to the ground and I couldn't understand it. They would say to me, then, 'Go home to your own country, you black Protestant bastard!'"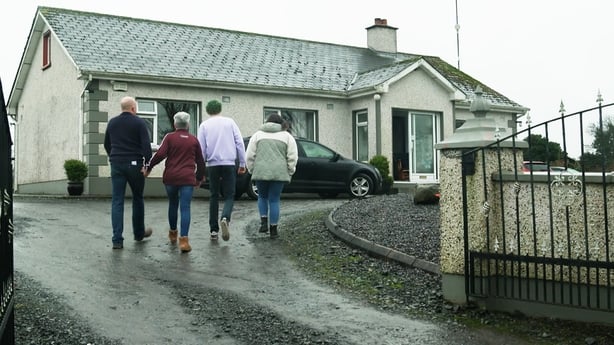 Maggie, Eden's mother, is a Catholic. Raymond is Church of Ireland.
"We are a mixed marriage here, and we have a happy mixed marriage. We learned to accept each other's religions and we lived it," Raymond said.
"We love our relationship and our children were brought up Christians. They were baptised Christians."
But, because Eden's surname was "Heaslip", a traditionally Protestant name in that area, the bullies came to a particular determination about him.
"They were deciding, by their own ignorance, what he was, or who he was," Raymond said.
Raymond told Prime Time that, on some level, he hoped the abuse Eden received was not motivated by sectarianism – but rather that they were simply trying to be hurtful.
"I would be hoping that this is young lads just trying to say something to a young lad that can hurt him," he said. "They said a lot of stuff to him. It wasn't all religion."
One distinction is particularly important for Maggie, Eden's mother.
"Somebody's banter is somebody else's pain," she told Prime Time.
"Maybe these young fellas think, 'oh, it's only banter, I didn't really mean it,' but if you were getting it all the time, every day, it is pain. And I know that, from Eden, it was pain for him."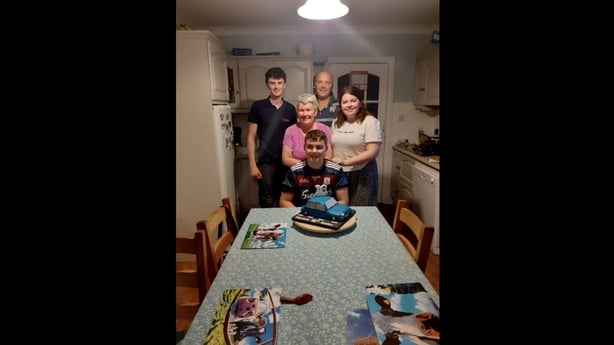 Though the Heaslips went to the gardaí to report some of the incidents, they were hampered by the fact that Eden refused to hand over the names of those involved. He was afraid.
Eden became very anxious – so much so that he would stay in the car when they went on trips to their local town.
And, even at home, Eden was tormented. "Eden told me before he died that he got it on every sort of social media," said Chloe, his older sister.
Using fake Facebook profiles, the bullies pretended to be girls looking to chat with Eden.
"He was so conscious of what he posted on Instagram, his captions. He'd come up to me and ask me, 'do you think this is okay?'"
Even after he died, they sent him horrific messages on the photo-sharing platform.
In late 2020, Eden joined a new school – one where the other students were not aware of his past trauma.
"He was making new friends. It was great," said Raymond. But Covid-19 lockdowns meant that he didn't get to bond with new friends as much as he would have liked.
Eden celebrated his 18th birthday last September. Shortly afterwards, he decided to leave school and start an apprenticeship, fulfilling his long-held ambition of becoming a mechanic.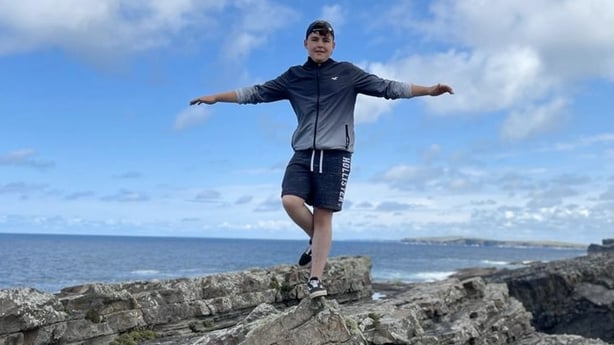 "A few days before he died, Eden came to me and he said that he had been offered an apprenticeship. He was full of joy," said Fr Jason.
During their conversation, Eden mentioned that he had seen Fr Jason at an anniversary mass for a young man who had died by suicide the previous year.
Fr Jason said something clicked with him, and he asked Eden: "I just want to be sure that you wouldn't think of something like that?"
"God, no. Don't worry. This is a new chapter in my life," said Eden. "I'm starting this apprenticeship, and it's going to be a new beginning."
"He had me fully convinced. Absolutely. I left without any concerns, because he was so happy," said Fr Jason.
But Eden was still struggling with his mental health and attending Child and Adolescent Mental Health Services (CAMHS), the HSE's specialist service for people under the age of 18 with mental health difficulties.
Two weeks after his 18th birthday, on 20 September 2021, he took his own life.
Around 6pm that evening, Fr Jason got a call from Eden's aunt to see if he could go to Cavan Hospital. Something was after happening to her nephew.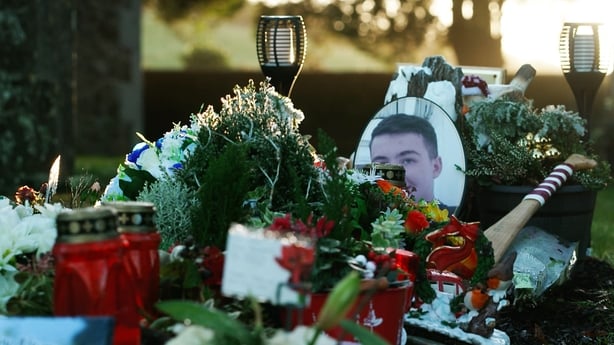 The family were afraid Covid restrictions would prevent them from getting into the hospital – and hoped that a priest would get into the hospital quicker to be with Eden.
Fr Jason said he was there when the ambulance arrived at the hospital. A nurse took him to the room where Eden was. But it was obvious to him that Eden had died.
"I went into the room and I stayed with him for a half an hour until his parents came in," Fr Jason said.
He talked to Eden, he said, as if he were still alive.
"I was not fully convinced that he was dead because of the finality or the shock of it, having spoken to him only a couple of days before," he said.
Fr Jason told Eden that he had broken his promise. "You promised me, Eden," he said, "that you wouldn't do this."
"I was angry with him. I was very angry with him in that room – and I looked at his little hands and his body and his face. It was dreadful. He had passed away and it was dreadful."
After Eden's death, his family started an anti-bullying campaign, printing thousands of car stickers with the slogan "Be Buddies, Not Bullies".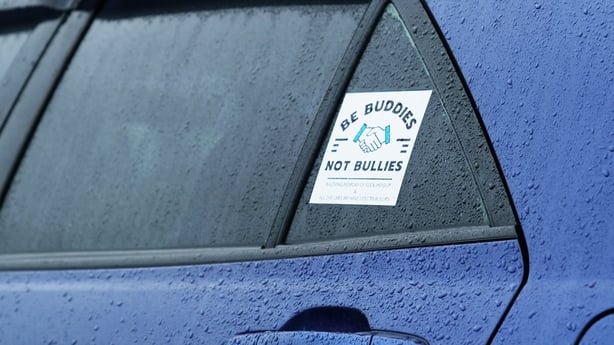 "People are buying them all over the country and in New York, Australia, England to stick on their cars to raise awareness," Chloe said.
Finn and some friends set up a GoFundMe page and organised a fundraising event where participants would dye, shave or wax their hair for the campaign.
"We might never know if we helped them or not, but the least we can do is try and help stop somebody else going through the pain that we're going through," Finn said.
The Heaslip family want to see more done to tackle cyberbullying. Maggie is angry that her son was still receiving horrible messages on his Instagram even after he died.
"People can set up an Instagram account under a false name and false everything, post their poison about him and then close it straight away – and nobody can trace them."
The family also have concerns about how difficult it is to retrieve data from the Snapchat messaging app, where Eden also received messages from bullies.
Snapchat is known for its ephemeral messaging features. The messages, Raymond noted, vanish once they are read.
"And then you've nothing. All this bullying disappears," he said.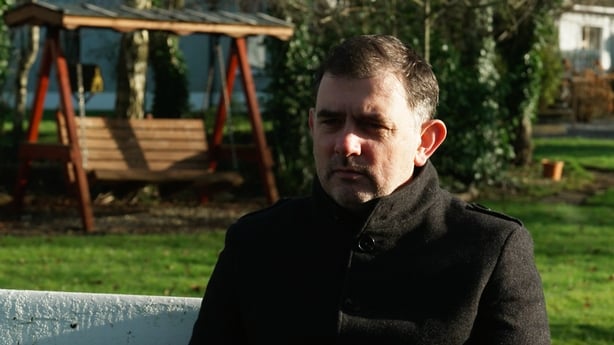 New anti-online bullying legislation, known as "Coco's Law", was enacted last year. It came about following a lengthy campaign by Jackie Fox, the mother of Nicole "Coco" Fox, who died by suicide in Dublin in 2018 following years of online bullying.
Chloe said that her family were not aware of Coco's Law when Eden was alive – and they also want to raise awareness about it.
Four months on from Eden's death, his family are still trying to come to terms with what has happened.
"I've lost a brother. Chloe's lost a brother. Mam and dad have lost their son. Everyone has lost a friend," said Finn. "Who's going to be my best man?"
The family has taken some solace from their community.
Raymond thanked his neighbours, his family, all the local people, and the GAA.
"There hasn't been a night that we haven't had people here [to visit their home] and it's so comforting the way they keep coming," he said.
Suicide is extremely complex and experts such as the Samaritans say that, most of the time, there is no single event or factor that leads someone to take their own life. But each suicide is a tragic waste and an avoidable loss, events that leave devastation in their wake.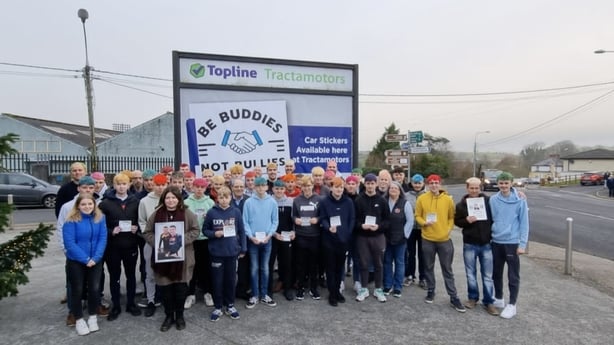 Fr Jason Murphy wants to highlight the importance of mental health. And he pointed out that young people who take their own lives do not have the "perspective of hindsight".
He said that, as people get older, they garner experience of life. Problems that can seem like a huge crisis at a time – that last for days, weeks or months – "pale into insignificance" with the passing of time, he said.
"But for Eden, he didn't have that perspective, that benefit of hindsight to be able to look back."
"I don't think young people, in the fullness of their youth, in the flush of youth, can really grasp the fineness of the line between life and death," he told Prime Time.
"Suicide is a permanent solution to a temporary problem. With suicide, there is no tomorrow. There is no waking up. This is not the answer."
Fr Jason said the words of another grieving mother, who also lost her son by suicide, have stuck with him. She said that, if somebody is in distress, three simple words could save a life: "I can't cope", "I need help", or "I'm in trouble."
He said that they often feel like big words to say, but he would advise anyone in distress to speak to someone they trust – to someone they know will listen.
Watch reporter Conor McMorrow and producer Lydia Murphy's report on Eden Heaslip on RTÉ Player.
If you have been affected by any of the issues raised in this report you can call the Samaritans for free on 116 123, email them at jo@samaritans.ie or visit Samaritans.ie to find your nearest branch.