It's only 41 days since a case of Omicron variant was first identified in Ireland. Since then, case numbers have skyrocketed, far beyond the point of them being tallied in any meaningful way.
According to Dr Tony Holohan, it's likely that upwards of half a million people were infected in the last week alone. In other words, Ireland's incidence rate has never been higher.
The tidal wave of cases has thus far, fortunately, not translated into overwhelming pressure on Ireland's intensive care system.
But it has meant pressure on sectors not seen during previous waves, when lockdowns meant that hospitality and most retail remained closed.
The sheer volume of people – either infected or a close contact – has meant that workplaces the length and breadth of the country are short-staffed. Many firms simply do not have enough staff to open.
In picturesque Laragh in Co Wicklow, Betty and John Kenny and their team of staff are preparing to reopen their restaurant The Wicklow Heather.
Normally, its dining room would be serving cooked breakfasts and coffee to hillwalkers en route to a day in the Wicklow mountains.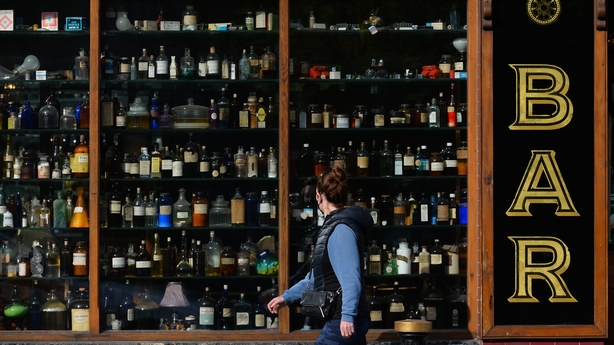 One of the busiest restaurants in the county, they could serve between 500 and 600 people on a regular Sunday. This morning, the tables and chairs and chairs are empty. The restaurant has been closed since 4 January.
Betty Kenny tells us that they made the decision to close when only 50% of their staff were available to work. All of their key full-time staff were absent.
There's a big family atmosphere – there are seven couples on the staff and if one was out, the other was automatically out too.
"It was just so stressful," Betty told Prime Time.
"Waking during the night and checking who has texted me – who won't be in? So, you never knew. Will we be open? Will we be closed? It changed from day to day. So, we eventually had to make that decision."
Early January would normally be a busy time for the restaurant and this year came off the back of a difficult December. Restrictions on hospitality opening hours meant that the Wicklow Heather lost all of its Christmas party bookings.
The current HSE guidance for close contacts means that even those who are fully vaccinated, including a booster, need to restrict their movements for five days, taking antigen tests on every second day. For those who haven't been vaccinated and anyone who hasn't had a booster, the period of restricted movement is extended to 10 days.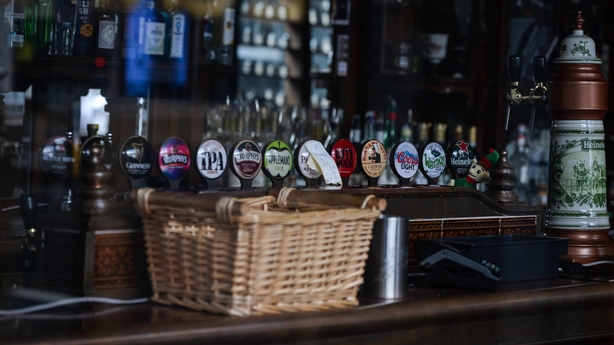 In an environment like a restaurant kitchen, where staff are working together in close quarters, just one positive case could put the entire team out of work in a single stroke. Omicron's level of transmissibility has only made this scenario all the more likely.
It's not just hospitality, other sectors have been feeling the same pinch. Ken Costigan of The Great Outdoors told Prime Time that he had to temporarily close two of his three stores in the last week. Positive cases and close contacts had decimated staff.
"It's very, very difficult. Our back club office, all our buyers, our web team, our stores guys are working in the shop. Everybody has been asked to work their day off. They're working extra hours and they're brilliant. Our guys are absolutely brilliant, but it's been very, very trying."
There's probably never a good time for shops to close their doors, but the current wave of cases has hit at the worst possible time for Ken.
---
---
"Omicron has made a big difference. It's very, very difficult. Christmas is the busiest time of the year for 90% of retailers I'd say, but for us, December and January are that are the whole year for us. And it has made an unbelievable difference."
The Chief Medical Officer on Tuesday advised the Government that close contacts who are fully boosted and have no symptoms will no longer have to restrict their movements. The 10-day period for those who aren't boosted will be reduced to seven. Cabinet will consider the advice tomorrow.
For Ken Costigan, it could be an important decision.
"I think if they decided, on medical advice, to reduce those days, it would make an unbelievable difference to us. If somebody was tested and tested and came back to work, I think everybody else would be willing to work with that too."
The new advice will be welcome to many, not just business owners.
The timing of this relaxation of guidance has already been criticised, coming at a time when the numbers of new Covid cases show no sign of abating and when Ireland may have some time to go before it sees the peak of this enormous wave that has grown in just 41 short days.