Every NPHET member, health official and politician who comes on the airwaves to talk about Covid-19 has one key message: "If you're not vaccinated, get vaccinated."
Some 93% of adults have heeded their advice. The assumption often is that the other 7% are refusing to listen.
But CSO statistics published on Friday raise a question: What if, instead of not listening, a big chunk of the 7% simply haven't heard the message?
We need your consent to load this Datawrapper contentWe use Datawrapper to manage extra content that can set cookies on your device and collect data about your activity. Please review their details and accept them to load the content.Manage Preferences
The figures provide new insight into the type of people being admitted to hospital with Covid-19.
For the first time, admissions are broken down by vaccination status.
Gender, and age breakdowns are also covered, as is country of birth. The data covers all new admissions to hospital wards and ICUs across September and October.
Published a day after Tánaiste Leo Varadkar told CNN that unvaccinated people are "causing a lot of the trouble", CSO numbers provide some of the best available demographic information on who "the unvaccinated" are in our hospitals.
A column in Table 6B of the release holds the key number: 136.
That's the number of unvaccinated people newly admitted to ICU with Covid-19 in those two months.
It was a time of comparable calm in the ICUs: 136 is 54% of all ICU admissions in the period.
So 7% of the population is unvaccinated, but accounting for more than half of all people admitted to ICU. That indicates that there would be a clear benefit for ICUs and hospitals if more of the unvaccinated could be reached with doses. But what do the stats tells us about who they are?
We need your consent to load this Datawrapper contentWe use Datawrapper to manage extra content that can set cookies on your device and collect data about your activity. Please review their details and accept them to load the content.Manage Preferences
The new CSO numbers say, firstly, they're often younger than the vaccinated people in the beds beside them – their median age is just 52. That's significantly lower than the median age of vaccinated patients – 61.
Secondly, they're comparably otherwise healthy. One in three unvaccinated patients in ICU had no underlying health condition. In contrast, almost everyone vaccinated in ICU, or 97%, had an underlying condition.
And, thirdly, they're disproportionately likely to have been born abroad.
Some 127 of the 136 unvaccinated people admitted to ICU listed a country of birth. Remarkably, more were born abroad than were born in Ireland: 63 declared Ireland as their country of birth, while 64 have their country of birth categorised by the CSO as "Outside Ireland".
In percentage terms, 50%, or half, of all the unvaccinated people admitted to ICU in September and October across the country were born abroad.
We need your consent to load this Datawrapper contentWe use Datawrapper to manage extra content that can set cookies on your device and collect data about your activity. Please review their details and accept them to load the content.Manage Preferences
About 17% of the overall population was born outside Ireland, and many of them in Britain.
Infectious diseases and ICU specialists say a lot of their unvaccinated patients originally come from a small number of countries – mainly in Eastern Europe – and that a significant proportion have poor English language skills.
They're not hearing NPHET members, officials or politicians in the Irish media. "They're not watching Prime Time," one ICU doctor told Prime Time.
"Most of them are listening to stuff in their own language," said Dr Greg Prizkits, a Polish-born GP working in Meath.
It means migrants can miss key public health messages – not just around vaccination but around the spread of the virus.
"I also tend to listen to Polish radio, and I missed the changes recently around antigen tests for instance, until my partner in the surgery told me" Dr Prizkits said.
"It's not easy to keep up with all the messages."
Dr Eva Chende, a Romanian-born GP working in Drogheda, agreed. "People here from Romania, in their 40s to 60s, they're still listening to the news at home."
Pandemic-related misinformation is rife in Romania, as it is in many other countries in Eastern Europe.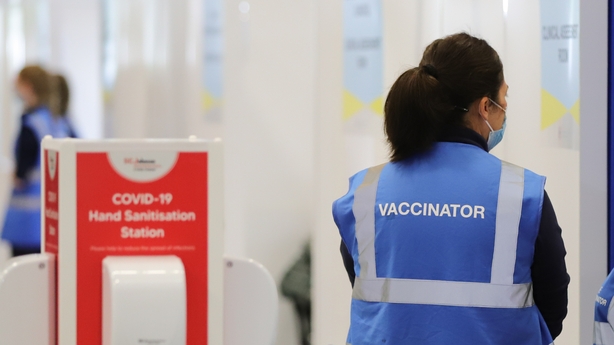 Dr Chende said she tries to explain public health messages to her patients, but it's not possible to influence a significant proportion of people in the short time period she has available for each appointment.
"The message needs to come from another level," she said.
In a recent briefing note sent to journalists, the HSE said its vaccine-related material is available in 27 different languages.
It said radio ads have been run on community radio stations in 10 languages, and print ads have been run in Polish-, Lithuanian-, and Russian-language newspapers that are printed in Ireland.
It said it also has been running targeted multilingual ads on digital and social media.
"We're trying to do everything we possibly can," a HSE spokesperson told Prime Time.
"Are we getting everything right? No, but we're probably doing better at reaching our migrant populations than other countries."
The HSE points to 36 multilingual videos on its website.
"The assumption is that the video messages that are made actually reach people," said Dr Prizkits. "But I wonder if they do?"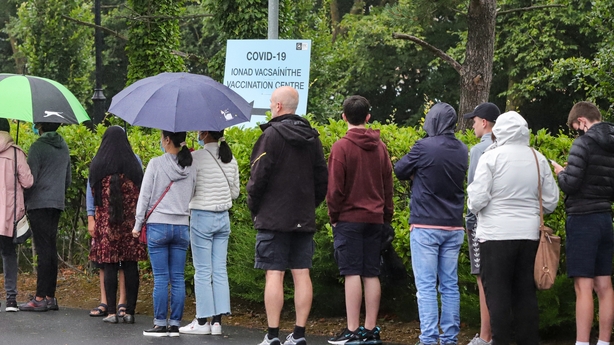 Many of those videos were made in March for the HSE by Translate Ireland. It finds healthcare workers who are living in Ireland but originally from other countries to translate public health information.
Translate Ireland is led by Dr Catherine Clifford, a GP, and Graham Clifford, a former journalist who also runs a community integration project.
Mr Clifford said the State isn't doing enough to try to communicate with migrants about the pandemic.
"It needs to be a continuous campaign, and also tailored to their culture and lifestyles. Just thinking 'let's translate stuff' is not good enough."
"The reality is such a big proportion of our unvaccinated population in Ireland are migrants" he said. "So why are we not giving it the same prominence in our approach as we would if it was a certain age bracket, or demographic of Irish-born people, that was similarly unvaccinated?"
Other CSO data published a month ago indicated that just 44% of people who are employed in Ireland but originally from the EU's Eastern European member states are vaccinated.
This group of 13 states includes Poland, Lithuania, Latvia, Bulgaria and Romania. The statistic doesn't include people from non-EU countries like Russia, Ukraine or the Balkan states.
If the 44% is representative of the wider Eastern European population in Ireland, it would indicate that something like one-in-four unvaccinated people in Ireland are originally from Eastern Europe.
"People must make more effort to provide information for these communities," said Dr Chende.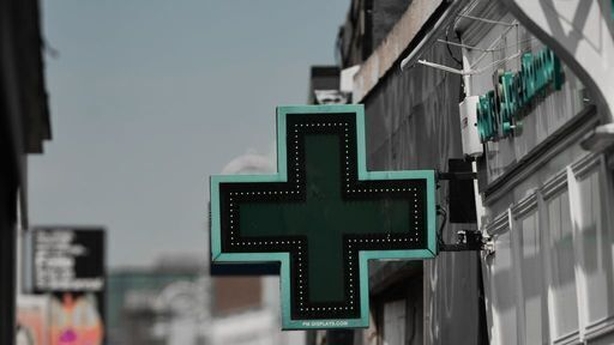 "It is a community effort, they need to realise they are not on their own, or just in their own communities."
It's estimated that about 5% of the population in Ireland is originally from the 13 EU so-called accession states. Most of these countries have low vaccine-uptake rates, but many have an uptake above 44%.
In Poland, 54% of adults are fully vaccinated, according to the European Centre for Disease Prevention and Control. In Lithuania, it's 61%, and in Latvia it is 62%.
Slovakia has a lower uptake at 45%, but only in Bulgaria (25%) and Romania (36%) are the rates far below the mid-40s.
The low rate of vaccinated is often linked to distrust of government and authorities – making the formulation of an effective public information more complicated.
"There is no simple answer – it's definitely multifactorial," said Dr Prizkit.
"But if you don't give them, or reach them with, any messaging, then you're just giving up and assuming they don't want to be vaccinated."
On 5 November, a snapshot survey of Covid-19 ICU patients by the National Office of Clinical Audit (NOCA) noted very low vaccination rates among patients who were born outside Ireland.
The office's accompanying report noted "this has important implications for the communicating of public health information and tailoring of campaigns to increase the level of vaccination to protect these groups."
Graham Clifford in Translate Ireland said little has developed since.
The audit was conducted during the period covered by the CSO statistics.