Standing in the new kitchen extension in her Co Meath home, Olivia Hughes should be beaming with pride. But the dream upgrade to her house has instead left the primary school teacher with a large bill and a year of stress.
"It's totally changed how I think about the house," she told Prime Time.
"When people come in and say it's lovely, there's always a 'but' there. It has taken the shine off."
Olivia is among a group of eight homeowners who spoke to Prime Time regarding a Wicklow-based building contractor they paid to complete extensions and attic conversions.
All of them are unhappy with the job.
Olivia found SP Construction online and met its owner, Mecislavs Pucka, in Spring 2020.
She described the subsequent experience as "a nightmare".
"It was just before Covid. Everything was booming again. So all the tradesmen were very busy," she said.
Mr Pucka quoted Olivia just over €30,000 for a one-room extension and began work when the first lockdown lifted.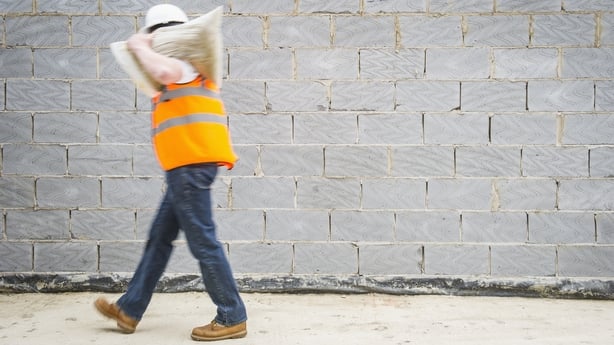 "I thought everything was going great. The walls were flying up and the roof started going on. I thought everything was going okay," she said.
But Olivia told Prime that, soon after the roof was completed, problems began to arise.
"The roof was just leaking everywhere."
Her brother, who is an electrician, began to take a closer look at the build and filmed the work that had been undertaken. The video suggests serious problems with the structural supports installed by SP Construction.
Cracks were appearing in the existing walls above the extension. And in an upstairs bedroom, the windowsill was coming away from the wall.
The floor in an upstairs bathroom had begun to sink, with a gap emerging between the floor tiles and the skirting board.
"Everything was moving and the bricks on the inner wall were falling," Olivia said.
Prime Time showed the footage to chartered building surveyor Kevin Hollingsworth, of the Society of Chartered Surveyors Ireland.
He described it as evidence of "glaring non-compliance" with building regulations.
Mr Hollingsworth told Prime Time that the sinking bathroom floor and cracking walls "suggests that the steel has not been installed correctly so that the floor directly above is bearing on to the steel."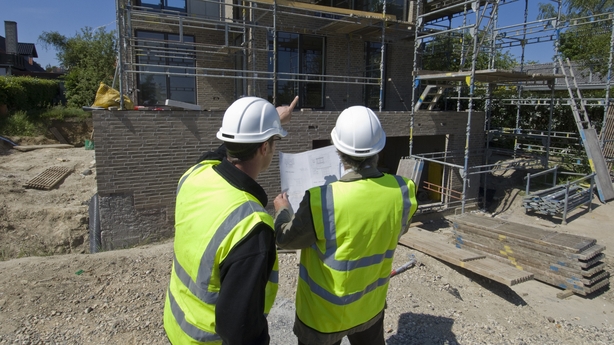 "And because of that, the weight of the floors moves downwards and has caused the cracking that can be seen in the bathroom," he said.
Inside the extension itself, damp was rising from the floor.
"They hadn't put a sheet of plastic that apparently would have cost maybe €30 under the floor to stop the rising damp," Olivia said.
Mr Hollingsworth said the footage indicated that "the damp-proof course or the damp-proof membrane either aren't there at all, or aren't connected to provide a single barrier, which is very poor."
He concluded that, because there was "so much obvious non-compliance issues" there was a "shadow of doubt" cast over the entire construction.
Olivia had come to the same conclusion and has paid thousands of euro for much of the work to be re-done.
"The walls were stripped back to the bare brick. The floor had to be dug up," she said.
"I paid €30,000 for three walls, a tiny window and a year's hassle."
She chased SP Construction to refund the extra money she had to pay to remedy the problems. After many months, she was eventually paid back €10,000 by Mecislavs Pucka.
During a similar time period nearby in Navan, nurse manager Eldho Aliyas also had problems with the same company.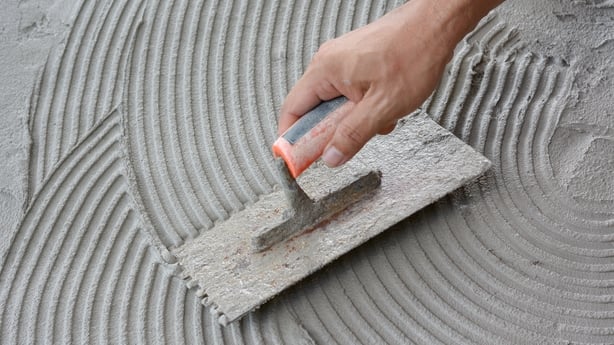 He found SP Construction online and paid more than €30,000 to build a two-room extension. But he too encountered issues with the work.
When Mr Aliyas employed his own electrician to install an outdoor socket, he was told there were serious defects with the wiring of the extension.
He was told that all of the new electrics were coming from the original cooker circuit, putting it at risk of overloading.
"If I was using four or five appliances together there would be a fire issue," Mr Aliyas told Prime Time.
In a written report, Mr Aliyas' registered electrician said the installation was the worst he had come across in his 23-year career.
Mr Hollingsworth reviewed the report and told Prime Time that the safety provisions in the wiring regulations, which are designed to protect people, just had not been undertaken.
Mr Hollingsworth said there was "no chance" that the electrical work on Mr Aliyas' home would have met building regulations.
In addition to the wiring, Mr Aliyas also paid his own plumber to remedy issues with the pipes in the new extension. Radiators were leaking, and the utility room was only plumbed with hot water, which meant the en-suite toilet was flushing with hot water.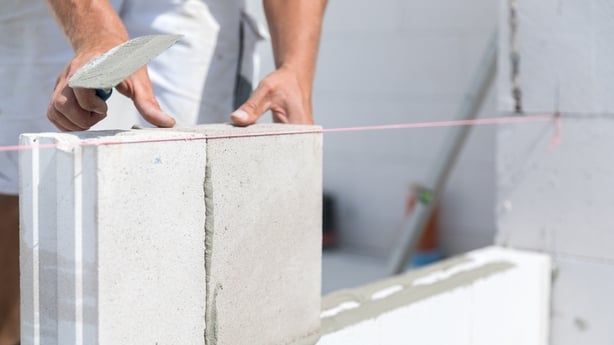 He successfully sought a judgement against SP Construction at the Small Claims Court, where the award is limited to €2,000. Mr Aliyas estimates he has spent an extra €10,000 fixing the electrical and plumbing issues.
"It is a huge amount of money," he said. "All my savings were gone."
This evening, in the hours before this report was first published, Mr Pucka transferred €2,000 to Mr Aliyas with the promise of further repayment.
Both Olivia and Eldho signed a contract with SP Construction that contained the name of architect Ronan Rose Roberts. However, Mr Rose Roberts told Prime Time he had absolutely nothing to do with the contractor.
"I was contacted last July by someone who told me that they were having an issue with the builder and my name was on the documentation," he told Prime Time.
"I had to explain to them my name shouldn't be there because I didn't know who this builder was."
Mr Rose Roberts had never worked with SP Construction or Mecislavs Pucka.
"I told him clearly, you can't use my name on the building contract and you have to take it off," he said.
Prime Time also spoke to the owners of a home in Clonsilla, where an extension built by SP Construction was dismantled and rebuilt after an architect discovered serious flaws with the building work. The owner has yet to receive any money back and has initiated legal proceedings.
Prime Time sent Mecislavs Pucka and SP Construction a detailed list of questions but received no written reply. Mr Pucka told Prime Time during a phone conversation that the problems reported by some customers were "not just my fault."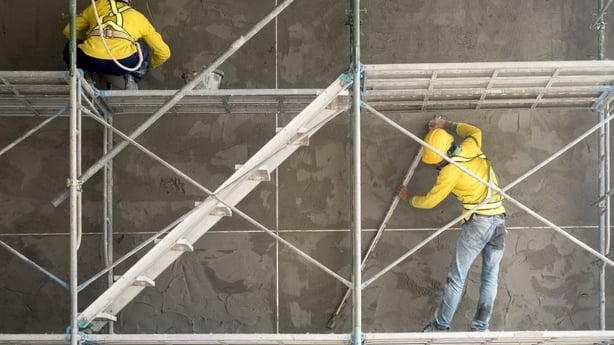 In a subsequent phone call with the same phone number, Prime Time was told that the allegations were "not correct" although some "mistakes" had been made in the builds.
The person on the phone conceded that he had not checked that the subcontractors working on Olivia Hughes and Eldho Aliyas' homes were registered. But he said "they were qualified".
He then claimed he was not, in fact, Mecislavs Pucka, and that he was someone else. He added that SP Construction was no longer in business and that the allegations made by Prime Time were unproven.
He provided a different phone number for Mr Pucka that is not currently an active number.
A number of SP Construction's former customers have gone to An Garda Síochána with their concerns, but so far they've been told their experiences are not a criminal matter – and that the only potential remedy is a risky, expensive trip through the courts.
"You don't really have a remedy. You think the law protects you but there seems to be some sort of loophole where builders are involved or other tradesmen," Olivia Hughes said.
Eldho Aliyas is similarly frustrated.
Despite the unhappy customers, there is no statutory register of builders for them to report their concerns to – and nothing to stop Mecislavs Pucka continuing to trade and work as a builder.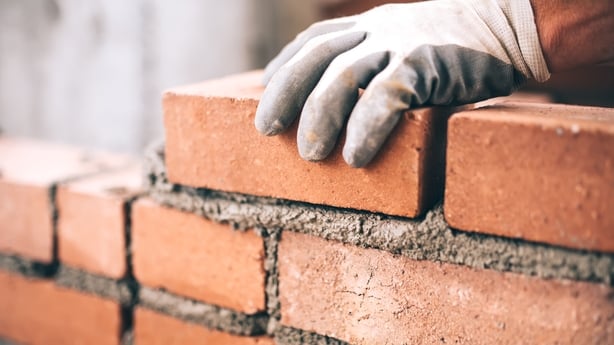 There is a voluntary construction industry register, known as the Construction Industry Register of Ireland (CIRI).
But, despite repeated Government promises, it is still not mandatory.
The Department of Housing told Prime Time it plans to publish the bill in the coming weeks, seven years after it was first announced.
"Chartered building surveyors like myself, architects, engineers… they are all registered titles. So we have to demonstrate our competence to the regulator and be approved. It should be there for builders," Kevin Hollingsworth said.
There are building control departments in all local authorities, but it is difficult for them to know when a smaller job has gone wrong because there's very little mandatory certification for extensions and renovations.
It is open to homeowners to report potential problems, but there is a risk that the owner themselves could end up on the hook for fixing defects if a builder refuses to.
The advice from architect Ronan Rose Roberts to those considering renovations or extensions is to do extensive research on potential contractors.
"If you're not going to use an architect, if you're going to do it yourself, make sure you check up on the references of the builder.
"Go and look for at least two to three finished projects they've done and speak to people, make sure that you're satisfied that this is the right person to do your job."
Olivia Hughes has found out the hard way that there is very little comeback if you're unhappy with the work.
"I've always had such great tradesmen who were so proud of their work. I just trusted that everyone was like that," she said.
"I'll never trust again."