It's summer, and Ireland is once again on the move. With public transport still operating at reduced capacity, the roads are busier as more people return to work and venture outside their counties to visit family and take holidays.
Cars are in demand, but the supply is not there. It's due to a number of factors that have coalesced to create the perfect storm for the market. Ever-present, the Covid-19 pandemic is part of the mix. So too is Brexit. A global shortage of semi-conductor chips provides the final ingredient.
Changes to VAT and import duties in the wake of Brexit have severely curtailed the number of second-vehicles being brought into Ireland from the UK.
It wasn't just private sales: dealerships also used the UK as a market for keeping their own stock topped up.
"At the moment, you have to pay 23% customs when you're coming across from mainland UK and import duty on certain cars. That ups the price," said Phil Fitzgerald, of Electric Autos in Co Kildare.
Mr Fitzgerald told Prime Time that his dealership sources 99% of its used vehicles from the UK, where there's a much larger supply of the vehicles they need.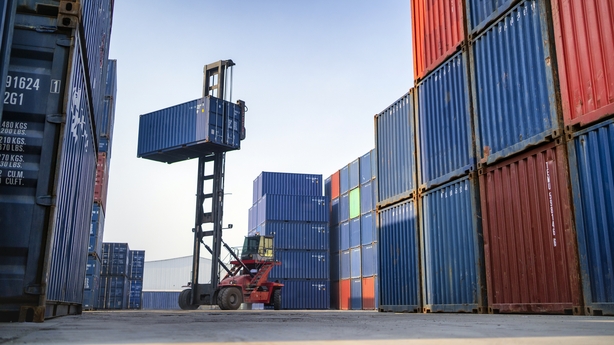 Prior to Brexit, he was able to buy both VAT margin and VAT-qualifying cars from the UK before.
Now his business can only purchase VAT-qualifying cars from the UK. These are vehicles on which the 23% VAT can be reclaimed in the UK. Dealers would then pay the 23% customs in Ireland.
There aren't great numbers of VAT-qualifying cars and, as such, the number of vehicles Phil can import is greatly reduced.
Prior to this year, Mr Fitzgerald would usually have 10 cars in stock on his lot. At the moment, it's usually half that amount. Electric Autos is a small dealership, but it needs regular sales and a steady flow of vehicles in and out in order to stay viable.
"It's quite hard," Mr Fitzgerald said. "We need to sell so many cars a month just to make ends meet. Like all the business here, we have to pay rates, insurance, wages. If you don't sell enough cars or you sell under your quota, you're struggling. You're in the red instead of the black."
Shortage of supply is not exclusive to Ireland and it's not exclusively caused by Brexit. The production of new cars has been disrupted by a shortage of semiconductor chips.
These chips are an essential component of modern vehicles: they tell us when our tyre pressure is low, or when the fuel tank is empty.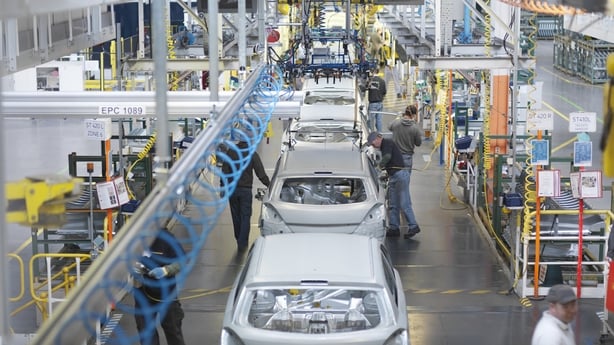 Modern cars simply do not work without them. Car manufacturing has slowed, and some plants have closed temporarily until that supply becomes reliable once again.
So, why the shortage of chips?
"It goes right back to the pandemic," motoring journalist Geraldine Herbert told Prime Time.
"These are chips that are used in everything from your toaster to your cars. During the pandemic, and during the lockdown, car manufacturers closed their factories," she said.
"As a result, they cancelled orders for chips. At the very same time, you had this surge and demand for consumer electronics to support home-schooling and working from home. So when things then came back to normal, car makers find themselves scrambling actually to catch up."
It's particularly visible in the US. Some car dealers have taken to YouTube, posting videos that show their vast car lots. Once packed with shiny new cars, they're now all but empty, save for a few small pockets of vehicles waiting to be picked up.
Of course, what's true for America is also true for here. Fewer chips means fewer cars being made, which means fewer cars coming into dealerships around Ireland.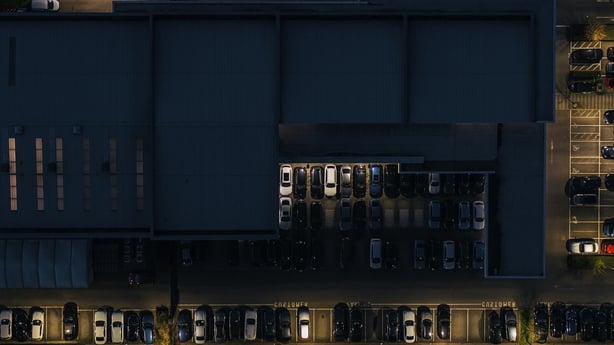 At Pilsen Skoda in Dublin's Ballymount, general manager Mick Kenny told Prime Time that they too are operating with a reduced number of new cars into the country.
Customers who want to buy a new vehicle are having to wait longer, and it's affecting the business in several ways.
"There is a lack of supply in the new product and that is down to semiconductors and the lack of supply. And I think that the motor industry is a smaller sector of the chip industry," Mr Kenny said.
And he told Prime Time that it's not a problem that is confined to one dealer or brand.
"Everywhere has the same issue. Lack of supply of cars because of lack of supply of semi-conductors,"
If there are fewer new cars to sell, there are fewer sales of new cars and this means fewer cars being traded in.
It means that the stock of second-hand cars at Pilsen Skoda is also depleted. In fact, though they're operating on a larger scale, it's pretty much the same situation as Electric Autos in Kildare – they have only half their usual number of used cars in stock.
Consider the three major impacts on the number of used cars on the market.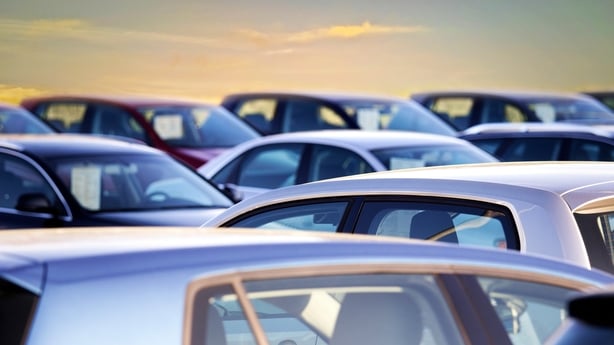 Fewer new cars are being sold, there's been a dramatic decrease in the number of second-hand vehicles being brought in from the UK. And there is a much reduced number of used cars coming onto the market from ex-rental fleets.
As such, supply is down. Demand is high. Ergo, the price is up.
Data from second-hand car sales app Sweep suggests that the cost of buying a used car has risen 6% in the last year, as the value of those cars is depreciating more slowly. The year on year price increase of a used Toyota Corolla is 13%. For a Hyundai Tucson, it's 18%. And for a Volkswagen Golf, it's 12%.
"If you're in the market for a second-hand four-year-old car, the four-year-old car that you might have paid €18,000 for last year may cost you €19,000 this year," said Ms Herbert.
"So, you'll get less for your money in the second-hand market at the moment."
In fact, in some cases, the price of the individual vehicle itself is rising. According to Sweep, if you have a three-, five- or even an eight-year-old Volkswagen Golf, it has actually appreciated in value in the last year.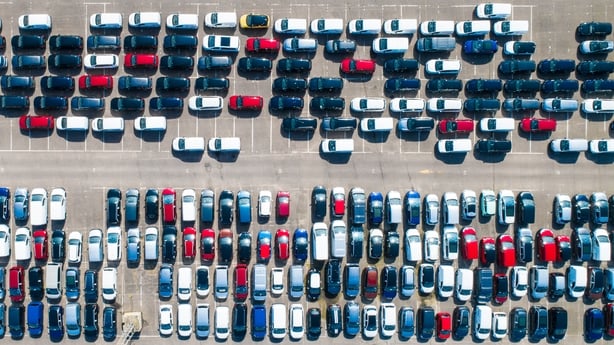 While this all means that you could sell your own car for more money, the changes are being felt by the customer on the forecourt.
One of those customers is Martin Farrell, who is hoping to trade up from his current 161 model.
"I've been looking online and at a lot of different of dealerships and there doesn't seem to be the range of cars out there," he told Prime Time.
"And I'm finding that prices are a lot more than I thought they would be, by €3,000 or €4,000. If I do better on what I receive, I'll lose out on the other end on with what I have to pay."
The question now is how long this situation is going to last.
The storm that has hit the Irish car market boils down to economics at its most basic – low supply and high demand.
The biggest difficulty for people like Martin who want to buy, and the industry that wants to sell to him, is that we've no idea when the multiple issues driving the supply problem are going to end.