When they first started dating, Laura Gannon and her husband, Jer Cahill, would clamber up Cork's Patrick's Hill to survey the city and dream of a future together.
But now they look out at the vista from the city's steepest hill and see a property market that they feel has left them behind.
The couple rent a terraced home in Blackpool, one they share with a housemate.
Though they have been married for two years and together for six, they have never lived alone.
And while they are full of praise for the other tenant, Laura and Jer told Prime Time that the living situation was only meant to be short-term, to allow them to save for a house.
But caught up in what has been described as a "red hot" property market, the couple, who both have full-time jobs in the NGO and engineering sectors, feel locked out of buying their own home.
Laura and Jer find themselves looking at homes that are being advertised for tens of thousands of euro more than equivalent properties last summer.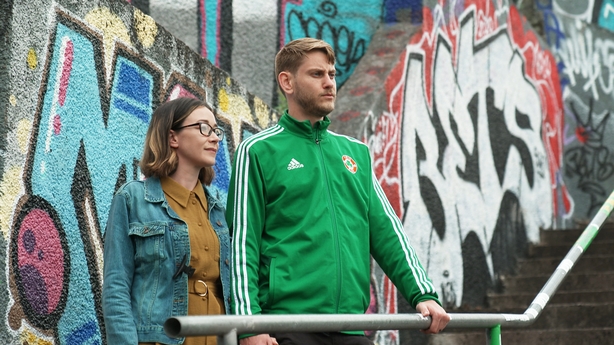 "That's just the asking price. As soon as it gets to bidding, it just goes crazy," Jer said.
They were recently outbid on a three-bedroom home in Mayfield, a suburb on the north side of Cork City, where the eventual buyer paid €40,000 more than the asking price.
"We get our hopes up, they get dashed, we get outbid, we start again. It's just demoralising," he said.
The couple recently went to view a house that was advertised for €245,000. But, by the time they got to the front garden, the estate agent told them that someone had placed a bid for €300,000.
The pair suspect that the pandemic shift to remote working has increased the number of buyers looking for properties outside Dublin.
Asking prices in Munster, for instance, are an average of 20% higher than they were just 12 months ago, according to websites Daft and MyHome.ie.
Though prices have risen by a more modest 8% in Dublin, a bidding war in the capital hit the headlines last month when a property in Rathmines sold for almost double its €685,000 asking price.
Because the estate agents used Offr, an online platform that bills itself as an open and transparent bidding solution, details of the bids were publicly available.
Some 20% of estate agents now use Offr, the company's CEO, Robert Hoban, told Prime Time.
Once registered, bidders must provide a (redacted) proof of funds and bid on listed properties.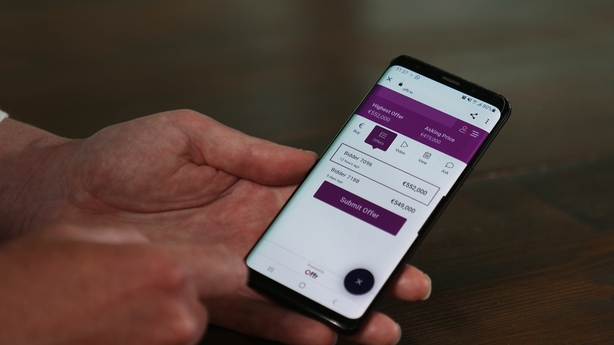 For the first time since Offr launched in 2019, the company this week collated house price inflation information from its database.
Some 78% of property sales conducted through the platform exceeded their asking price, Mr Hoban said.
Just 30 of the 336 properties sold since the beginning of the year were sold for less than the asking price, with five people on average bidding on available properties.
Mr Hoban said he had seen homes with up to 100 offers, and that 12% of properties were sold after the sellers received more than 50 offers.
Critics have argued that the online bidding platform is itself helping to fuel price increases, but Mr Hoban said that Offr had instead brought a bit of calmness to proceedings.
"Everybody is registered, it's transparent and it's not a free for all for anybody to bid," he said.
"We've actually eliminated the ability for those who don't have the money to drive the price up."
The registration process means Offr also knows whether buyers are relying on a mortgage or are using cash to purchase a home, although exact details are not captured.
Some 70% of buyers are availing of finance, while 30% of buyers, such as those who have sold a property and thus have funds to purchase another, are buying with cash.
Traditionally the ratio of mortgage to cash buyers can be closer to 50-50, Mr Hoban said. The 70% figure is thus a sign of a "healthy mortgage market," he said.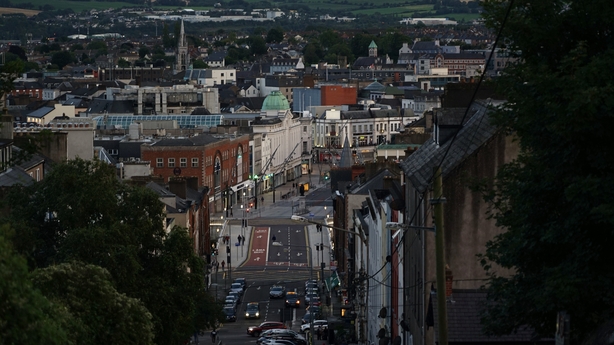 The booming market is taking many sellers by surprise, according to David Dobbs, an associate director at DNG Dún Laoghaire.
That's partly because the increase in prices is genuinely counterintuitive, according to Ronan Lyons, an associate professor in economics at Trinity College Dublin who authors reports for Daft.ie.
"Somebody like me would have thought that with a big increase in unemployment and a disruption to the economy, we would have seen house prices fall," he said.
The situation is similar internationally, in that many countries have seen a rise in house prices, Dr Lyons noted. Pandemic-related household savings are part of the explanation, he said.
But it's not just the savings of one household.
"I don't think there's lots of households who have individually saved €40,000 or €50,000. I think what you have instead is people pushing themselves because of the current state of the market to get as much as they can."
And Dr Lyons said many buyers may be relying on the so-called "Bank of Mom And Dad", such that two or even three could be contributing to property bidding.
There is also a chronic shortage of supply.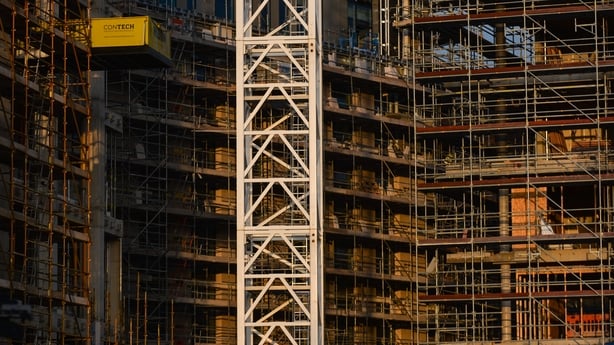 Though new developments slowed due to construction shutdowns during the pandemic, the number of second-hand homes coming to market has fallen by a third. Sellers, Dr Lyons said, are fatigued by the pandemic and in no rush to sell in a rising market, making conditions worse.
According to the Central Statistics Office, the sod was turned on more than 9,000 new homes in April and May, a pace of construction faster than that seen even prior to the pandemic.
While there is an element of developers catching up following site closures, it is a positive trend – one that suggests we may be closer than some may have expected to reaching Housing Minister Darragh O'Brien's stated target of 33,000 new homes a year.
But a spurt in housebuilding may not lead to a fall in prices as quickly as people would like, particularly because it could take a while for supply to catch up with demand, said Mr Dobbs.
"I think prices will continue to rise and I think the risk would be to wait and to get priced out of the market within 12 months, two years," he said.
But, as things stand, Dr Lyons would not buy a property this summer.
"I do think that the normalisation of everyday life will take some of the sting out of the housing market," he said.
Though Pádraig Clyne will take heed of the expert's views, waiting much longer to purchase a home isn't feasible for him.
The 44-year-old fitness instructor from South Dublin is anxious to secure a home for himself and his 11-year-old son when he comes to stay.
With a budget of €280,000, Pádraig was originally hoping to buy a house.
But the increase in property prices since Christmas has left him looking at "tiny" apartments, which in turn have seen price increases.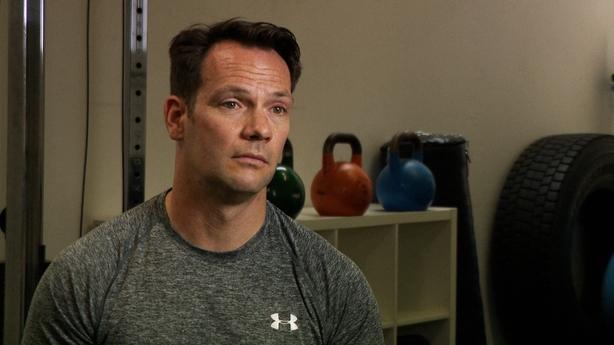 The other option is to move much further away from his family and business, forcing him to travel across the city with his son.
"It's going to make life really difficult. It breaks my heart," he said.
Pádraig was optimistic when he observed a number of large apartment blocks springing up in his area.
But then he did some research and discovered than many of the units are being pre-sold to investors to rent.
"I feel like investors are just going to buy up all these apartments and leave nothing for me," he said.
Having rented five different homes over the last decade, the prospect of waiting to see if the market cools isn't exactly appealing.
"If properties are going up by at least €10,000 over a lockdown in the last four or five months," Pádraig said, "what's it going to be like in another year?"
For Laura and Jer, the big picture of the property market is difficult to contemplate. They just want to buy soon.
Holding hands atop Patrick's Hill last week, the couple mused about those first dates when they dreamed of a future together.
The dates, they said, seem long ago, and the dreams far away.
"There's a whole generation in Ireland, like ourselves, who can't plan. We can't figure out what our next steps are," Laura said.
"It feels like we're just constantly being asked to lower our expectations."