On South William Street this morning, Paul Drumgoole of Zeba Hairdressing began his day by sweeping plastic cups and glass bottles from the front of his salon.
While the Dublin street was not as thronged on Monday night as it had been over the weekend, there were plenty of people out enjoying themselves for the evening.
A large knot of people gathered outside the Powerscourt Townhouse Centre. Others, carrying small trays of takeaway pints, pizza boxes and slabs of beer bought in supermarkets, streamed down from the St Stephen's Green direction.
For the most part, the atmosphere was good, with people dancing to music rumbling from speakers at the front of one of the bars.
But others were messily drunk, and, at times, the atmosphere got tense and moody. Every so often, a fight broke out. There were bloody noses, and gardaí arrived on the scene.
Mr Drumgoole said that the crowds of recent days had brought an unsafe atmosphere to South William Street, and that his staff and customers had to push past people drinking on the steps of his salon just to leave the premises.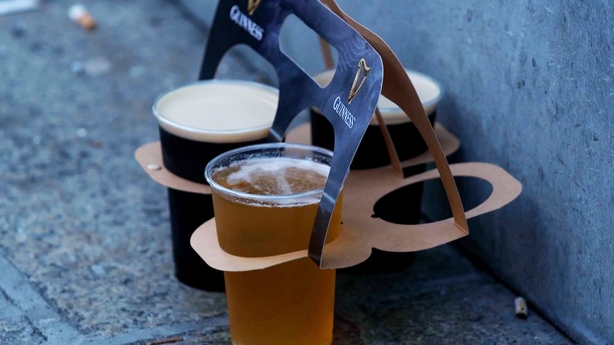 "My understanding always was that you weren't allowed to drink on the street - you weren't allowed get a crate of beer, open it up among your friends and drink away," he told Prime Time.
"It seems to be allowed happen now, not just last weekend but in the past. My worry, coming into the bank holiday weekend, is: what's it going be like?"
But many of the young people on South William Street last night felt that the vaccination roll-out should permit them these additional freedoms.
There was also frustration about Chief Medical Officer Tony Holohan's condemnation of the Dublin city centre crowds.
A group of young men in their early 20s told Prime Time that those making the rules will never be the ones out on the streets trying to abide by them. Or, as another put it, people with large gardens don't really know what it's like to have to meet your friends on the street.
"We don't know what to do," one told Prime Time. "Even when we do what we're told, we're told that we're wrong."
It's a frustration felt by many. We've been told to think outdoors, and we've been hearing the phrase "outdoor summer" since February.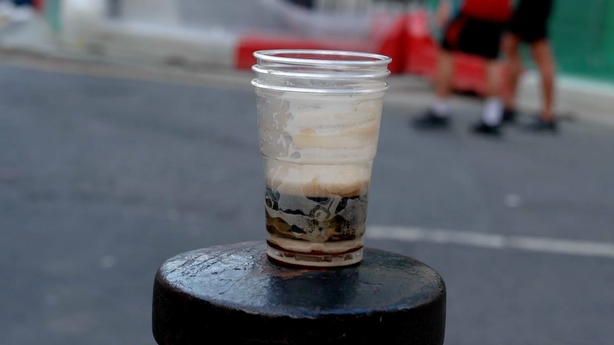 But the response to people gathering outdoors in certain areas of Cork, Dublin and Galway has been to shut those areas down and keep the public away.
Journalist Una Mullally has been writing in the Irish Times about the issue since last year.
"I think that people have definitely been heeding the message about socialising outdoors," she said.
"But in terms of facilitating that, certainly from Dublin City Council's point of view, the response has been pretty threadbare."
Ms Mullally told Prime Time that, while many people have been trying to do the right thing, they are frustrated.
Despite being repeatedly told to socialise outdoors, there are not enough facilities, she said. And then people are essentially being scolded for convening in public.
"Closing down public space because it's being used is idiotic," she said.
It's not that local authorities have done nothing to help outdoor socialising. But most of the initiatives, Ms Mullally said, have been aimed at facilitating commercial activity, rather than people who want to meet with friends without spending a lot of money.
Councils in Dublin, Cork and elsewhere have been allocating additional space to bars and restaurants to allow them to serve customers outdoors.
Zoe Hertelendi's Platform 61 is just one of the restaurants on South William Street to benefit.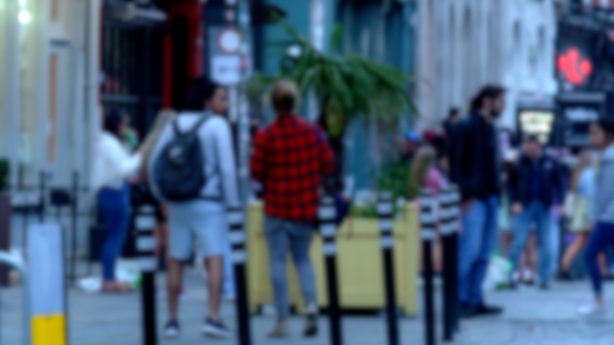 Though she feels that Ireland has a long way to go to catch up with its European neighbours, she is pleased that the pandemic has prompted the country to consider outdoor dining.
"For restaurant operators like ourselves, this is incredible," she said.
But others are not so buoyant. Concerned that an outdoor summer may negatively impact his hairdressing salon, Mr Drumgoole said a greater level of Garda enforcement was needed to prevent large crowds from gathering.
While extra bins and toilets will solve some of the problems, local authorities will need to be more ambitious if we are to avoid the scenes from last weekend.
For Ms Mullally, that might involve the pedestrianisation of much larger areas, especially at night, so that people can have a greater share of the city.
And we should also be using this opportunity to plan a better city for when the pandemic is over, she said.
"I think there is a massive culture shift that needs to happen," Ms Mullally said.
"Is this city just a commercial district for people from the suburbs to come in and buy their bits and for tourists, or is it actually a living thriving city that has culture, that is a great place to socialise?"