There was a little something for almost everybody in Monday's easing of restrictions, whether it was eager shoppers getting their fix of shopping in Penney's, or something as simple as a first haircut of 2021.
But there is a premium tier to this reopening – and it's reserved for those who've been fully vaccinated. This is the "vaccine bonus" that we've been promised over recent months.
Nursing home visits had provided the first taste some weeks ago but, as of yesterday, there are new freedoms aimed at a much broader swathe of the inoculated.
Allowing one fully vaccinated household to meet with another unvaccinated household, without wearing masks or the need for social distancing, is a measure aimed at grandparents who've been starved of contact with their grandchildren for the last 14 months.
Having "cocooned" during the early stages of the pandemic, the over 70s are finally being paid back.
The vaccine roll-out among that age cohort is having the desired effect, but it's also already having an impact on their mood and behaviour.
Dr Pete Lunn, a behavioural economist with the ESRI, told Prime Time that the data is already showing more social activity from those who've received both vaccine doses, and even among those who had been careful about their behaviour up until this point.
"In many cases, these are people who actually have been meeting nobody outside of their own household until now, and now they're vaccinated. We can see they're starting to engage in social activity," Dr Lunn said.There could be further vaccine bonuses in store as we move into summer, but not before the impact of this latest easing of restrictions is properly assessed.
Even at that stage, it could be tricky to move too far beyond what's currently permitted.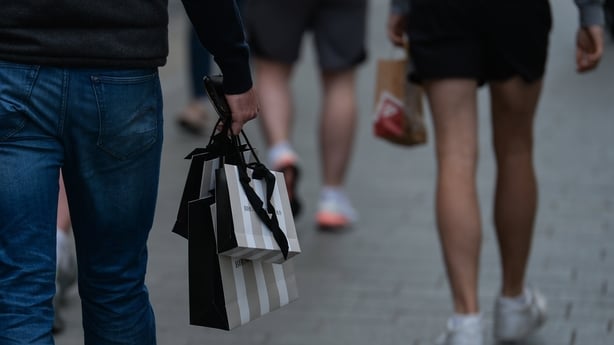 Prof Siobhán McClean, the Head of Biochemistry at UCD, said that the Government and NPHET will want to avoid any measures that appear divisive.
"We're vaccinating in the moment according to age group, and that's as it should be. It's appropriate and according to risk."
But she warned that younger age groups may feel left behind if those older than them are granted more freedoms, such as the right to go to restaurants.
Israel has pioneered the use of technology in this way, issuing vaccinated citizens with digital "green passes" to allow them access to restaurants, bars and concerts.
In March, Daniel Rosehill told Prime Time about the impact that the new system was having in Tel Aviv.
Two months on, could Israel be offering us a glimpse of what's to come in Ireland?
Daniel told us that it's no longer a requirement to wear a mask outdoors now and that a lot of venues are no longer even checking for the green pass on entry.
---
---
"For your average person just going about living their daily life, it's almost as if stuff is back to normal – except for the fact that you have to put on a mask when you're going into a venue," he said.
At an EU level, there is a clear desire to make easy travel between member states a key vaccine bonus.
While negotiations continue, European Commission President Ursula Von der Leyen has said she would like the Digital Green Certificate to be up and running by June.
There are many employed in tourism and hospitality in this country who hope that this is the case, but it's the lack of people leaving Ireland that concerns hotelier Brendan Dwyer, who runs a hotel and golf resort in Alicante.
"My concern is that, by the time some clarity has come in and where the Irish government would sign up to the green certificate, the summer would be gone."
He believes he'll see no bookings from Ireland this summer and attributes it to a lack of clarity about what fully vaccinated people will be allowed to do when it comes to international travel, even within the EU.
The Department of Health told Prime Time that the timeframe to develop the IT systems for vaccine certificates is "very challenging" – and that the priority in Ireland remains the vaccine rollout and maintaining control over the virus here.
It's a reminder that, despite the whiff of freedom in the air, despite grandparents finally putting their arms around their grandchildren, we're still not quite there. And for those who can't yet enjoy the vaccine bonus, the wait continues.