If it feels like déja vu, it's because we've been here before.
Exactly a year ago, Prime Time spoke to hairdresser Dylan Bradshaw as he prepared to reopen his salon on Dublin's South William St. With hairdressers and barbers given the green light to reopen on 10 May, we met again today.
This time, he's hoping it's the last time. He said that part of him is disappointed by the Government and the amount of time the industry has been given to prepare.
"I feel let down as a small business, because what they don't realise is there's been very little communication. The communication has been all over the place," Dylan said.
"I feel like we're standing at a table, getting scraps."
The salon has over 6,000 regular clients, more than 2,000 of whom are what he calls "regular regular", in that they will all need to be contacted in advance of opening.
"It's not like you just open the door and then a client comes in the door. Like, it's a retail operation. It's all about bookings. I would ask anybody to sit down and physically make 2,000 calls."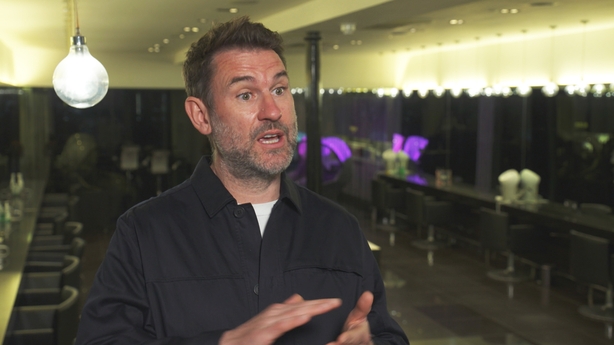 Dylan's criticism of the government's messaging is echoed by Dublin North-West TD Róisín Shortall.
The joint-leader of the Social Democrats feels that if we want to hold onto our new-found freedoms this time, the government's messaging needs to become much clearer and much better.
"We know the fact of the matter is that Covid is airborne. And yet the messaging hasn't changed very much in recent months," Deputy Shortall told Prime Time.
"We know because it's much safer to be socialising outdoors and those same messages must be learned from the point of view of indoor activity," she said.
Noting that a lot of indoor activities and businesses are expected to open in the coming months, Deputy Shortall said that people need to understand the importance of good ventilation.
Thursday's government announcements heralded the biggest easing of restrictions since last year. Starting in May, we'll be able to visit vaccinated loved ones in their homes again, we'll be able to travel outside our counties, we'll be able to shop as retail begins a phased reopening.
But one of the industries that has shut down almost completely during the lockdown is driving instruction.
Up until now, instructors have only been permitted to give pre-test lessons to frontline workers ahead of a booked driving test. Driving instructor Dominic Brophy told Prime Time that it represents about 10% of their normal business.
It's a situation that has resulted in a backlog in excess of 100,000 people waiting for a driving test.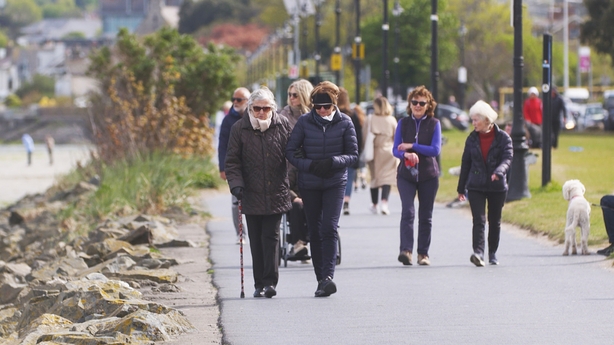 From 10 May, essential workers can get driving lessons even if they don't yet have a test booked. While the rest of the population will have to wait a bit longer, Dominic has welcomed the news and considers it the right first step to take.
In the meantime, the industry remains under serious pressure.
"When we do go back to work, a lot of the lessons that we have to do would be lessons that might've been paid for a year ago or 14 months ago," he said.
"So, we might be back to work, but we're giving the lessons that you've already paid for, and that money is gone. Driving instructors need help and they need assistance."
Moving from May into June will see hospitality also reopening in stages.
It's been a long winter, but we can finally see the summer stretching out in front of us.
It's been a hard slog to get here and, having been here before, we know how fragile the spoils of our small victories can be.
NPHET have deemed the risk of this reopening to be "low to moderate", because there is always the chance that a rise in infections can cause us to slide backwards.
But for families who've missed each other, for businesses across the country and the hundreds of thousands of people who will soon be returning to work, today is a good day.