Difficult though it is to accept that it was 20 years ago, I can still remember my first day of college very vividly, particularly the feeling that this was the beginning of a new and very exciting chapter in my life.
I met people that day who would become close friends, bonding over the experiences we shared over four years. The nights (and afternoons) out, the disastrous attempts to complete projects at the last minute, the trips away and the bizarre scrapes in which we found ourselves.
Over the years, some of us have lived together, we've gone on holidays, stag trips, been to each other's weddings. We're still friends, 20 years later.
I frequently think of these friendships when I talk to the college students who began first year in the middle of a pandemic. How can you make friends, form those bonds, when your classmates are on the other end of a Zoom call, when there are no nights out, no post-lecture coffees?
For Ryan Keogh, in his first year studying quantity surveying and construction economics in Technological University Dublin, the social side of college has been non-existent.
"I know people to give a dig out, to get a bit of work done, or we might question each other on the assignments. But, in terms of actual friendships, I can't say I've really made any," Ryan told Prime Time.
The promise of college and the new experiences that come with it remains unfulfilled for him.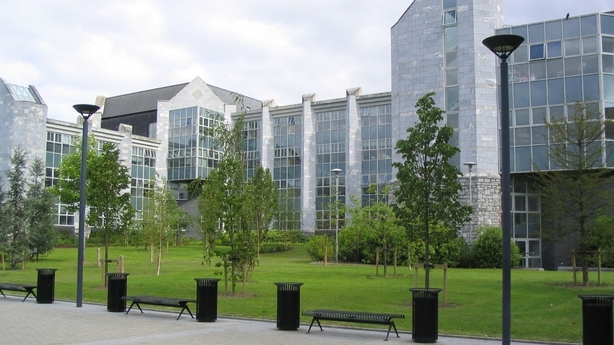 "It's almost as if it's just been ripped away from us, you know? There's, there's only so much you can do on online platforms," he said.
"And it has been a struggle, it is draining, just being in a constant cycle of education and stress and pressure."
It's been a similar experience for 20-year-old Jennifer Barry, whom people will know from her role as Siobhán in the Young Offenders.
Now studying drama in UCC, she feels that the experience of taking part in such an immersive course over zoom has been surreal and at times has made her feel quite lonely.
After seeing her friends start college the year before her, what was her expectation?
"To make new friends and to meet new people, to go out on the town, get to know the city really well and to just make new life experiences," she said.
"It hasn't been the case."
Social life has been a major part of the Irish college experience for decades. The big nights out and crowded house parties aren't on the syllabus at the moment – but there are more serious problems as young people are graduating into a workforce that has been completely reshaped by Covid.
Economist Declan Jordan told Prime Time that research has shown that graduates starting work in times of recession can usually expect fewer job opportunities and lower wages.
Worse still, if the economy doesn't recover quickly, this can follow them for 5 to 10 years after they start work, leaving them lagging behind their colleagues who graduated in happier times.
In Ireland now, he said that graduates are already finding it more difficult to get work.
"There are some industries where there's still work to be had but where they are starting, they're starting on lower wages," he said.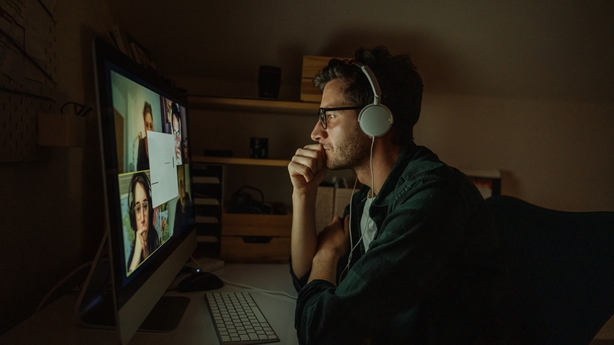 That lack of a physical workspace is another peculiar quirk for new graduates. Most of us have become used to working from home over time – but starting a career from your parents' box room means that many young people will be denied the new and exciting experiences that come with a new job: moving to a new city, spending the extra few bob and learning on the job surrounded by experienced colleagues.
On top of that, graduates could feel themselves under more pressure to be available, said Robert Mac Giolla Phádraig of Sigmar Recruitment.
"They may feel the pressure to impress and there may be a factor of 'virtualtee-ism', where they are expected to be on all the time – or they may put pressure on themselves to constantly show up."
There is also the risk that out of sight could mean out of mind, and they miss out on opportunities as a result of not being present in the office.
"There is a risk of this proximity bias where those who are closest to influence or to management will get the recognition. They will get the promotion, and they will be seen to be contributing in a clearer way to the employment."
It's been said many times that young people are paying the highest price of lockdown – but it goes far beyond a curtailed social life.
These are unique challenges that are being navigated by people taking their first steps in the real world, at a time that should be remembered fondly.
This is supposed to be the time of their lives, a fleeting time that's impossible to get back.