We're in this together. It's been the mantra now for almost a year. Certainly, we have all been affected by the pandemic, but have we really been affected in the same way?
Industries like hospitality, live events, retail and construction have been decimated by a year punctuated by lockdowns.
Vast numbers of workers in these sectors are relying on government payments to survive, with no idea when they'll return to work, much less if their job will still exist.
On the other hand, screen-based workers who could migrate from their office to working at home are having a much different experience.
Of course, this too has its challenges. But retaining a full salary with fewer opportunities to spend money has meant that a divide has opened between those working from home, and those who have been effectively locked out of their jobs.
For some families, it's been a double whammy. Harry Perry and Lenka Laiermanova, from Crumlin, both had jobs in hospitality.
Harry hasn't worked since last March, when the pub he managed closed. It has since been sold.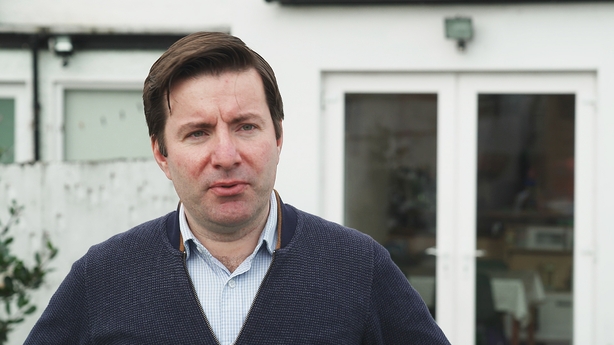 The restaurant in which Lenka waitresses opened briefly in the summer and even more briefly in December.
The Pandemic Unemployment Payment makes up about half of their previous weekly pay.
With four young children to clothe and feed, they've had to tighten their belts. Harry told Prime Time that they have to watch what they buy while grocery shopping, and search around to avail of bargains.
There are the things they can no longer afford – the things that were just part of their weekly spend a year ago.
"Nights out with friends. Clothes shopping. Takeaways. Things like that you can't do anymore," Lenka said.
Her children, she said, ask if they are poor now. At the same time, they also understand what has happened.
For Lenka, the mantra of everyone being in this together has started to ring hollow.
"There are industries making more money than ever before. And then there's our industry. So, we're not all in this together," she said.
"It will take us a long time to get back where we were. But some people will be even better off. So, it's not the same for everyone"
Central Bank statistics for 2020 show that Lenka has a point.
In spite of the tsunami of unemployment, Irish people actually saved money last year, and in record amounts.
An additional €14bn was saved to deposit accounts last year, swelling those coffers to an unprecedented €125bn.
People were also taking the opportunity to pay down loans. Even with several months of payment breaks, repayments of household loans exceeded new lending by €580m.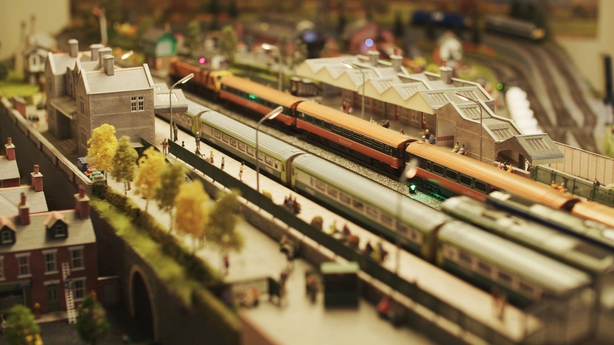 For those who've held onto their jobs, their outgoings are less. That's particularly the case for those who are working from home – a situation that allows them to save on hitherto everyday expenses like commuting, takeaway cups of coffee and canteen lunches.
Add to that the spend on things like socialising, holidays and extra-curricular activities for the kids – and the household finances can begin to take on a healthier flush.
Of course, while the savings may be welcome, life has been no picnic for those working from home.
Ciarán McMahon is a cybersecurity expert who's now kept more busy running around after his three-year-old twin boys, while his wife Helen works upstairs in the makeshift office.
"She just basically doesn't see them from 8:30am in the morning onto about 4:30pm in the evening, even though she's in the same house," he said.
"It's not a big house, but that ended up being the least stressful way of doing it."
While the family has been able to save money, it has come at a cost: they've been unable to get work done on the house they bought last year, trips to see Helen's family in the UK were cancelled, as was a trip away for Ciarán's mother's birthday.
Like many others, these are savings resulting from an inability to spend money. It remains to be seen if this latent demand, combined with cash savings, will fuel a mini economic boom in the aftermath of the pandemic.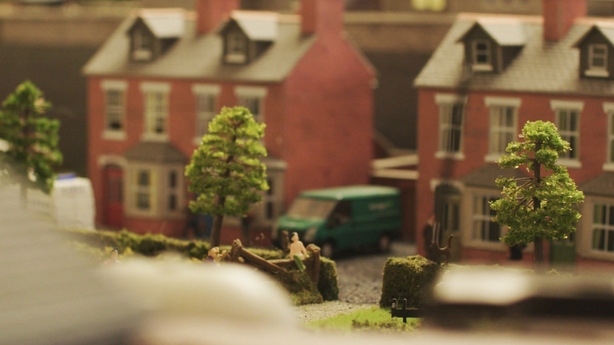 Ciarán said he wished they could support more local businesses at the moment, and that he looked forward to the day when they can.
"I do try to remind myself quite often that we do have it a lot better than other people. For people working on a laptop in their bedroom, it's tricky, but they're still employed," he said.
"The barmen, the restaurateurs, the little place around here we used to like popping into, they can't do that. I can't imagine what that must be like – and trying to support a family in those situations."
Many of those shuttered industries are those that typically employ younger people, who have been disproportionately affected by businesses remaining closed.
If we include all of those on the pandemic unemployment payment, 25% of all those of working age are currently out of work. This rises to a staggering 56% of 15–24 year olds.
For some in that age group, it has meant giving up their part time job. For others, it has put the brakes on their life just as they're starting out.
20-year-old Luke Murphy was living and working in Dublin as a sound engineer in live events. In the blink of an eye, he went from working 60–70 hours a week in a job he loves, to having no work whatsoever.
Like many other people his age, high rents in Dublin coupled with no job to pay for it meant that he has moved back to the family home in Carnew, Co Wicklow.
Adjusting from loud nights in packed venues to a quieter life hasn't been easy.
"You don't know what to do with yourself. I became very depressed in myself, with the fact of there is nothing to do," he said.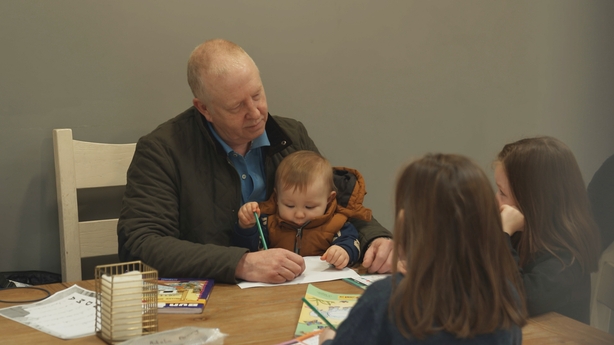 "Then I started to realise you need to make something to do. It's lovely scenery around here so you go for walks and just sit for five minutes and just look at the stars or the views".
Luke's former Dublin housemates have also left the capital for home, but there is a difference in fortune even among the small group.
"It was myself in events, two in hospitality, one in tech – so obviously three of us are out of work at the moment, but my friend who works in tech, he's still working full time."
With the pandemic in some ways dividing Ireland's workforce into two separate economies, is there a possibility that this will continue even after the pandemic, as digital-based businesses continue to thrive online while the freefall in hospitality and retail endures?
For Harry, who has worked almost all his life in pubs, it's a real worry.
"Where do I go? Do I try and train as something else? What would be out there for me? It's very scary," he said.
"I think it's in a year's time when things will really hit. Banks will start calling in loans. That's when it's really going to hit home."