Last year, there were 23 people gathered along three tables in Mary Dunne's kitchen for Christmas dinner.
That was before Covid-19. "You would think we knew this was coming," Mary, a retired primary school teacher who lives in Ardee, Co Louth, tells Prime Time. "It was a wonderful, wonderful Christmas."
While the number of confirmed cases of the virus has been trending down, Christmas Day is just 45 days away.
And though Mary is "hoping against hope" that she can host her traditional get-together with her 17 grandchildren, Prof Philip Nolan of the National Public Health Emergency Team (NPHET) has warned that limits on social contacts may be advised over the festive period.
Others, like Dr Kim Roberts, a virologist at Trinity College Dublin, have issued similar warnings. "Big Christmas parties and family gatherings, where everybody comes together in one place, are going to be really difficult to manage safely," she says.
As the days get shorter and December draws closer, few things will capture the magic of a so-called normal Christmas more than the Guinness Christmas advert, which first appeared on our TV screens in 2004.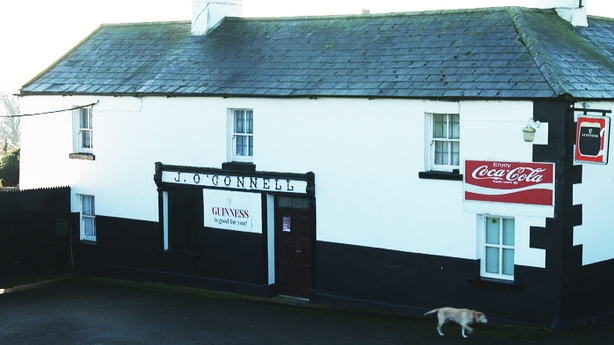 Thanks to the ad, O'Connell's pub, on top of Skryne Hill in Co Meath, has come to epitomise another Christmas tradition: Catching up with family and friends in rural pubs.
Owned by the same family for nearly 200 years, O'Connell's has been open for just eight days since the first lockdown in March, says owner Rachel O'Connell.
At Christmas, the pub is typically a destination for tourists and families alike, Rachel says. Barring some extraordinary development in the next few weeks, hordes of visitors are unlikely.
But Rachel says that the pub may stand "some chance" if Meath moves to Level 2 restrictions in December – something that would allow them to serve patrons inside.
On the other hand, being limited to outdoor seating in the cold and dark of December would be "very difficult," she says. "I don't think we could do it if it was only 15 [customers] outside."
Retailers, meanwhile, are hoping that an easing of Level 5 restrictions in early December could allow them to reopen in time for the Christmas season.
But there are concerns that a surge of Christmas shoppers into shops and onto streets could lead to a sharp rise in Covid-19 cases.
"People are going to want to think really carefully about what shopping they can do online," Dr Roberts says. "And rather than browsing from shop to shop, have a clearer idea of what they want to go in and buy so that they can limit the amount of time that they are spending in the shops."
At the same time, many Santa visit experiences around the country have been scrapped.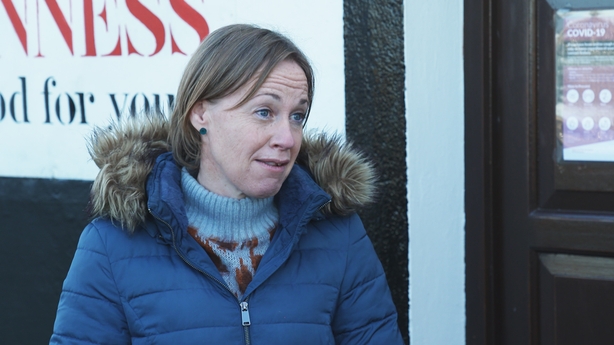 Typically concerned about whether children have been naughty or nice, this year, Santa Claus is likely to be just as worried about contracting Covid-19.
"I really hope anyone who does have a Santa up and running in a shop or somewhere has done a very, very careful risk assessment so that Santa is protected and that the children and families visiting Santa are also protected," says the virus expert.
While children should be cautious about visiting the man in red in the traditional way, alternatives, such as drive-in Santa events, are happening in some parts of the country.
Back in Ardlee, Mary Dunne is preparing for a Christmas in which she cannot even savour the festive atmosphere at Dublin Airport. She goes there annually to collect her son and his family when they arrive home from Brussels.
"I used to get so emotional. I would cry with everybody that would come in off the planes," the mother of six, now in her late 70s, tells Prime Time.
While it will not be the same, Mary is adamant that – with a few contingencies – Christmas can indeed be saved.
"This year, I will definitely decorate the house and send a little video of it to those who can't come," she says.
"I would encourage everybody to get into the atmosphere of it. Put up the decorations, put out the Christmas tablecloth, take down the good china that only comes down once in the year – and do all the things," says Mary.
"And then, with technology, you will be able to bring your loved ones that are away onto the Christmas table."
Mary and Brian – her husband of 54 years – will watch a live stream of the local Christmas mass. They are also hoping primary school teachers might stream nativity plays for parents and grandparents this year.
If it does become possible to have small family gatherings, Dr Roberts stresses that certain precautions must be taken.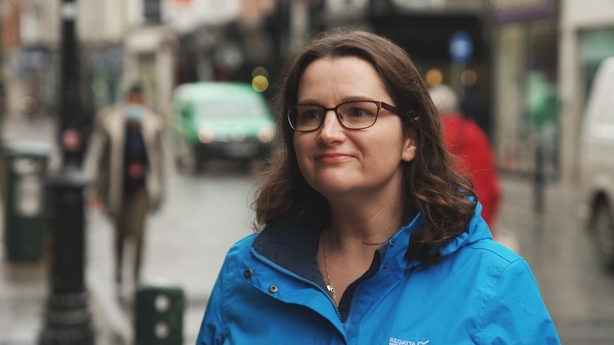 Among them is leaving windows open so there is as much airflow through the house as possible. "Even if it is chilly. Tell people to bring that extra Christmas jumper," she says.
She asks people to think about bathrooms and sharing towels, stressing the need to have fresh hand towels available for visitors.
And when it comes to the all-important Christmas dinner, sit-down meals are safer than their buffet-style counterparts, Dr Roberts says – noting that guests should avoid sharing utensils.
"Obviously Christmas has to go ahead," says Dr Roberts. "We've got to keep our spirits up. This virus isn't going anywhere, so we have to learn to adapt."
"But it's about being smart and about thinking things through really carefully, thinking about the risks and how we can reduce the risks."
"We'll just have to use our discretion and our common sense," says Mary.