"With the time going back and the four o'clock darkness, I don't know how people are going to cope." This is Meath woman Miriam McKenna's stark worry about those living alone under Level 5 restrictions.
She's concerned the stringent Covid-19 restrictions introduced last night will be much worse for people to deal with than the initial lockdown in March.
Miriam works for Flexibus/Local Link, a Government funded rural transport service. From a busy office in Navan, she co-ordinates bus services across Louth, Meath and Fingal.
Many of the passengers are older people who live alone in rural areas. When the initial lockdown hit in March, the bus services were severely curtailed. Drivers were initially sent home. Gradually services resumed, mainly to take passengers on essential trips like hospital visits.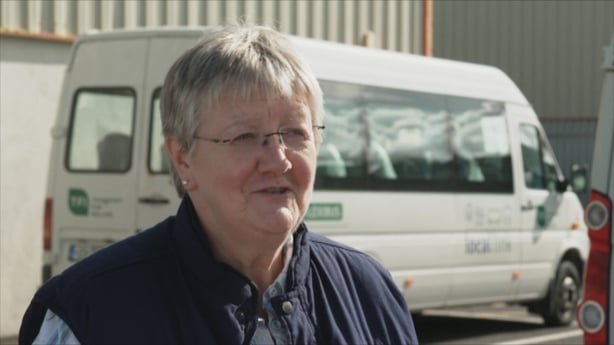 But the buses were all but empty. A lot of the regular passengers were cocooning.
Miriam and her team took action. They started phoning each of the passengers at least once a week to check in on them. They also did bag drops to their homes. As some passengers do not have a family support structure, they were delighted to get a friendly knock on the window from a Flexibus driver.
Some of the drivers were "overwhelmed with some of the sadness" they encountered during these visits.
"Some people were not getting dressed anymore. They felt they had nothing to look forward to and there was a total depression," according to Miriam.
With the easing of restrictions during the summer, some passengers were confident enough to get out and about again. But new Level 5 restrictions mean the "fear factor" last seen in March is back.
"I think we are back to where people are totally isolated," said Miriam when Prime Time visited the Flexibus/Local Link depot this week.
The service will continue to run this winter. But as they are much quieter, drivers are back calling to people's doors, checking in on them and delivering bags to them.
Miriam says the mood of hopelessness is back among some of her passengers. "We have to give people back hope. And if they don't get that I fear for people who will be totally isolated. They will go back into themselves.
"We will be back to the curtains being drawn, people not getting dressed. People not washing. We can't have that."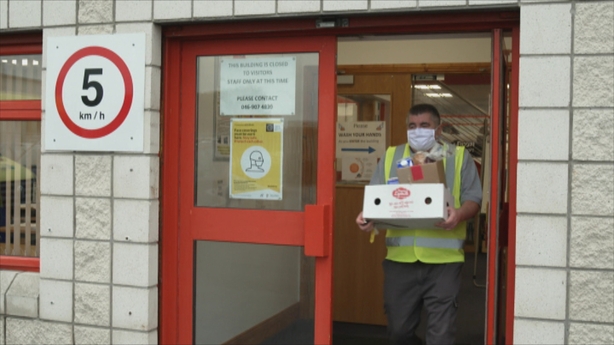 Flexibus/Local Link drivers are among hundreds of groups that are mobilising again in the effort to help the most vulnerable and isolated people.
Alone, one of the organisations that supports older people, has warned that feelings of loneliness can be exacerbated by Covid-19 restrictions.
There are concerns about the effect of loneliness on people's mental health. Since March, Alone has been receiving a huge number of phone calls from people who are feeling lonely and isolated.
The organisation's CEO Seán Moynihan believes this will become more difficult in the winter months.
For over a year now, Prime Time has been speaking to a number of people who have acknowledged they have experienced feelings of loneliness and isolation.
On tonight's programme three of these people - Brigid Kelly, John Martin Carroll, and Don Smyth - share their experiences of living with loneliness before and during the pandemic.
For various reasons, including the loss of loved ones, they all found themselves feeling lonely. But they have all shown great resourcefulness to cope with the challenges the pandemic has thrown at them.
2020 was the year when drive-in bingo became a popular outdoor activity. It gave people an outlet and somewhere to go after the initial lockdown. On a wet Sunday earlier this month Prime Time joined over 300 cars in a farmer's field in Gibbstown, Co Meath for drive-in bingo.
Loneliness is often associated with older people but John Martin Carroll, who is in his 30s, shares his experience on tonight's programme.
Kerryman John Martin went through what he describes as "five years of hell". Starting in 2012, he was diagnosed with lung cancer. His dad passed away in 2013 and his mother died three years later. After his brother got married and moved out of the family home he was left alone and lonely.
"A full house became an empty house...so it was just me on my own," said John who was overcome with loneliness for a few years.
"It was just an awful change. It's more of a shock to the system. It took a mental strain on me. I couldn't even sit down to watch a movie."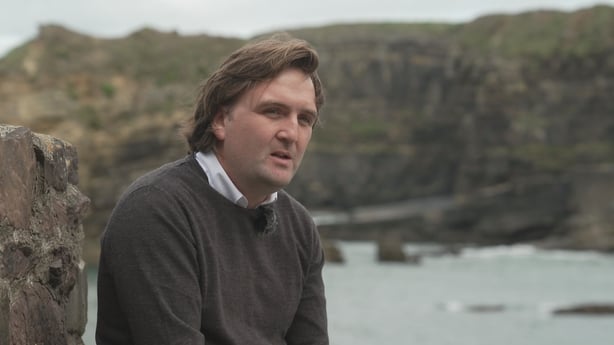 Speaking to Prime Time at the picturesque Meenogahane Pier near Causeway, John comes across as a person that has undergone a complete transformation - from a person overcome with loneliness and grief to a confident community leader.
He admits he lacked the confidence to go and meet people even in his own village until a few years ago.
After he joined the rural youth organisation Macra na Feirme, his life changed. He made new friends and even went on to win the organisation's 2019 Mr Personality competition.
He acknowledges that the first two months of the initial Covid lockdown were the toughest but after that he immersed himself in charity work in his local community.
A drive-in cinema was among the fundraising initiatives he organised. He is clearly proud when he talks about the "MacGyver job" behind making the cinema with a projector borrowed from a local school and a local builder's scaffolding used to hang white sheets to make the movie screen. Spearheading the cinema marked another step in making John Martin the confident man he has become.
From his home in Kerry he worked as one of 26 County Champions where he was involved in providing Covid outreach to community organisations in nearby Limerick. A highlight of 2020 for him was receiving a personal letter from President Michael D Higgins for his work.
John Martin's story shows that some of those who have dealt with loneliness in the past are now among the most astute at dealing with it during a most difficult time for everybody in society.
Watch reporter Conor McMorrow and producer Angela Ryan's report on loneliness and the lockdown tonight on Prime Time on RTÉ One at 9.35pm.