Clodagh Gill sits outside her guesthouse on Inismór on the Aran Islands overlooking the spectacularly situated graveyard below and the lagoon beside the small airfield. Her cheerful demeanour hides the deep anxiety most on the islands feel about the current Covid-19 emergency.
On the one hand, the business she has spent a lifetime building up is in limbo, but she also shares the anxiety of many islanders about opening up again to visitors.
"There are those people … that think, if there's a cure, or if there's a vaccine, then yes. Do open. And they are worried. They're generally worried for themselves," she said.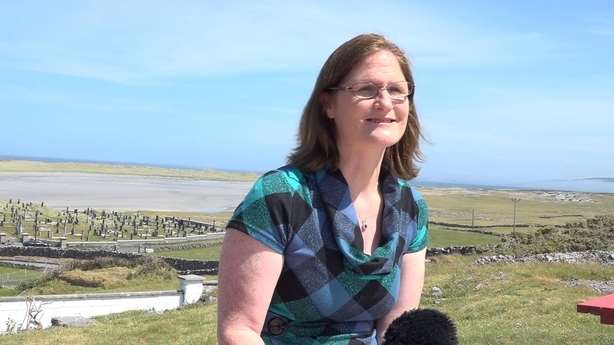 She thinks of her mother and aunt, both cocooning and vulnerable. But waiting for a vaccine, or a cure, would be a further disaster for those making a living from tourism. She thinks of her own livelihood and that of hundreds of others on the island.
Aran Islanders voted to go into lockdown a week before the rest of us and will only open up again on 10 August, three weeks after the mainland. They haven't had a single confirmed Covid-19 case on the islands.
The Wild Atlantic Way is probably the most successful venture in Irish tourism history. Taking a random collection of tourist hotspots and creating a coherent route of attractions from the deep south of the country to the far north was a simple but inspired idea. It worked.
Foreign visitors love the dramatic scenery, the pubs, the towns and villages. Many dislike what they see as high prices and poor planning enforcement that has despoiled much of the countryside. Let's not mention the rubbish and fly-tipping.
Tourism is the biggest industry in our western counties. 18% of people in Kerry work directly in the sector and around Killarney, Kenmare and Dingle, most people are connected to tourism in some way. It is similar in north Clare, Connemara, Mayo and Donegal.
Because hotels are closed, I rented a campervan and travelled from the Cork/Kerry border up through Limerick and Clare to Galway and on to the Aran Islands. The story everywhere was the same. Businesses are on their knees, desperate to reopen to salvage the season. Some are teetering on the brink. 
Damien Nunan manages Wild Atlantic Way Tours in Galway and his fleet of 16 buses, vans and cars should be out on the road guiding and entertaining hundreds of international visitors around the Burren or Connemara. But all of his drivers are at home and the vehicles are locked up in the yard. 
"This is a disaster for us. A complete and utter disaster. These things should be out, they should be out earning money, earning their keep, being able to pay for themselves, so we can hang onto them," he said. 
Damien's problem is particularly acute. Foreign visitors won't be coming this year and Irish tourists account for less than 1% of his customers. The prospect of quarantine for international travellers here fills him with horror - almost as much as the idea of two-metre social distancing on a minibus.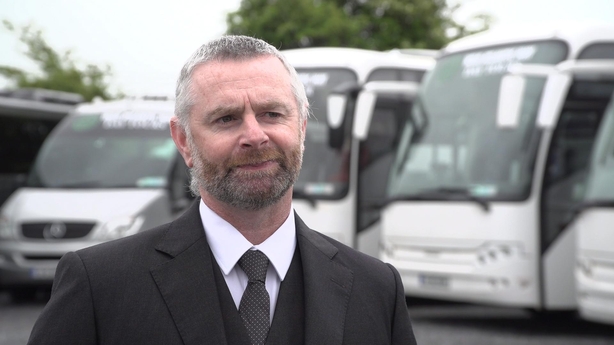 "This time last year we ran 129 people out of Galway, on four different coaches. If I was to do that today on social distancing I would need 12, 12 big side coaches to run the same amount of people … it just doesn't pay," he said. 
He is clinging on, hoping that something changes. 
At Parknasilla resort in Kerry, there is a ghostly air. The enormous hotel is eerily empty. You can walk through the palatial public rooms or wander in the gardens and never meet another human being. I parked in the grounds and on the first night, the only other creatures I met were a hare and an owl. 
Staff are on the Government Covid-19 scheme and losses are mounting. Tony Daly manages the resort and reckons they will have lost around €3.5m in income before they reopen on 20 July. Nevertheless, he is optimistic about salvaging something from this year.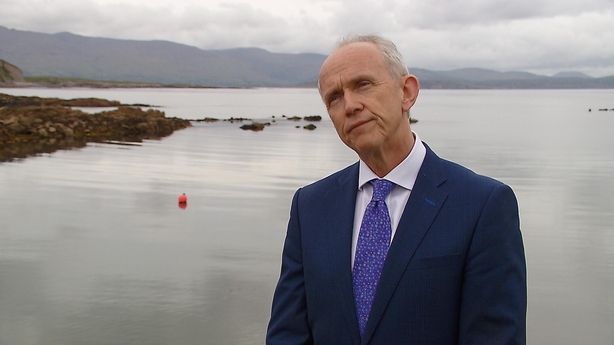 "The big thing we have here is we have space. We have such beauty surrounding us. We have beautiful walks. People can get lost here to go play golf. They can walk the walks. We have a fantastic facility for guests just to get away from it all," he said. 
In the nearby village of Sneem, they feel the closure acutely. The 500 residents of the hotel provide a steady stream of visitors and customers. But not so far this year. Trish O'Sullivan's Sacre Coeur restaurant is a fixture in Sneem. She and her staff missed out on the Covid-19 payment because the restaurant was not open when the lockdown came. The rest of the year will be challenging. 
"All I'm aiming to do now is to open and just kind of pay the bills for this year, the insurance bills, the electricity bills, you know, just the basic bills and rethink and regroup for next year again," she said. 
That could be the story for most of those involved in tourism on the Wild Atlantic Way this year, those, that is, who survive in business.