On Saturday, Stephen Cluxton lifted the Sam Maguire above his head amid rapturous roars from Hill.
The Boys in Blue had completed the five in a row, a historic feat that had escaped the clutches of other great GAA teams.
Watch Kieran Dineen's item on GAA on PrimeTime on the RTÉ Player.
They defeated a young Kerry team which almost upset the odds two weeks previous when the first of their encounters ended in a draw.
Outside the capital many fans were cheering on the Green-and-Gold in the hope that a different team would walk up those fabled steps as champions.
Added to the Dublin ladies completing their three in a row less than 24 hours later, some were questioning the advantages of Dublin: having Croke Park on their doorstep and the biggest population.
Other counties organise buses to bring their players from Dublin – where many of them work – on four-hour round trips so they can get to training, a headache Dublin manager Jim Gavin doesn't have
While these are largely advantages they have always had, questions have been raised about a perceived growing financial gulf.
Among those who have spoken out is Kevin McStay, now a Sunday Game pundit who led Roscommon to the provincial title in 2017.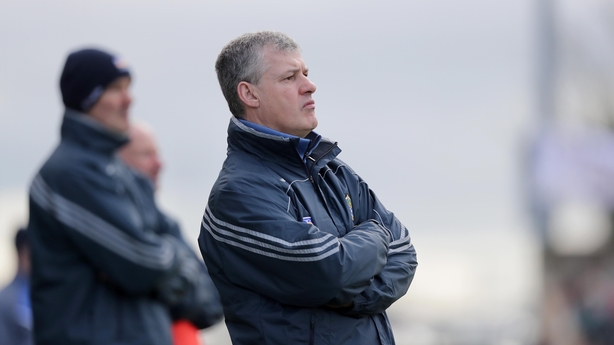 Speaking on RTE's The Sunday Game in June, he said: "You look at the level of preparation €1.5 million - €1.6 million just on team preparation - that's the Dublin figure for 2017. Ours was €440,000. Louth's was €150,000 that same year We were involved in making a little programme with AIB - no county would allow that, it just wouldn't happen. We needed that money so badly so we could get hotel stays in Dublin paid for.
"This is the piece being missed by most people, that counties don't have the ability to generate those sorts of funds."
Do the figures stack up the argument that there is an unfairness in the system that benefits Dublin?
The latest GAA accounts show that in 2018 €41,124,135 was dispersed to clubs, counties and provinces, and was spent on the following categories: Rent, Basic Distribution, Competition Distribution, Team and Player Expenses, Games Development, Operating Grants and Capital Grants.
Of this €6,639,712 went to Croke Park and the money for provinces totaled: €1,446,154 for Ulster, €1,332,481 for Connacht, €1,505,569 for Munster and €1,851,852 for Leinster. And some of the funding was used on GAA abroad with the expenditure showing: €792,695 on overseas, €71,511 for Britain, €188,000 for New York, €105,915 for Warwickshire and €69,750 for Lancashire.
For the 32 counties of Ireland, that left a total of €26,420,469 to be shared out.
The county that got the most was not Dublin, which got €1,998,074 in total but was, in fact, Cork which received €2,197,045. Others who got six-figure sums were Galway (€1,155,267), Laois (€1,013,075) and Longford (€1,530,749).
But for Cork and others, much of the support they got was under the heading "capital grants" – money used for stadium rebuilds or centres of excellence projects.
While Dublin did not get any support under this heading, Cork's cash under this heading included €1,333,334, with Laois getting €415,504 and Longford getting €1,065,196
When Capital Grants are deducted, you can clearly see that Dublin gets significant funding from central GAA funds.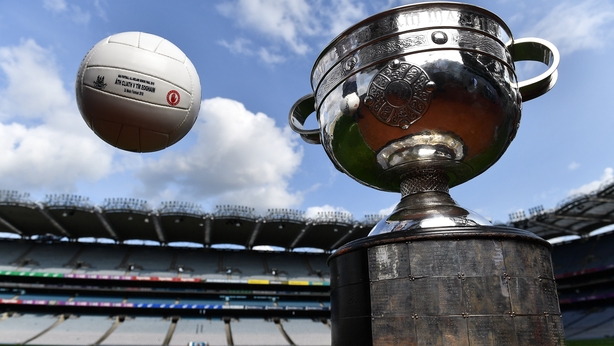 Sources in the game point to the "Games Development" heading - money which is used for supporting coaches throughout the county.
And it is here where Dublin leads the way on €1,303,630 or more than 10 times more than the counties that fare worst such as Armagh (€120,200), Down (€112,600), Fermanagh (€109,000) and Longford (€126,501).
Dublin has a far bigger population of course, at 1,273,069 according to the last census.
Monaghan, for example, has a population of just 60,483 – so, in fact, its games development funding of €124,000 means it gets almost €2 per person, so about double what Dublin gets.
The number of players and clubs in Dublin is given as a reason for their increased games development funding.
But when you look at those figures, Cork could feel aggrieved as they have the most clubs – youth, adult and under-20 - for a county at 2,498, with Dublin in second at 2,151.
Cork's games development funding in 2018 was €249,000 – so 5 times less despite having more clubs to look after. 
But where Dublin has an unarguable advantage is the amount of money their county board is able to bring in via sponsorship.
It has been argued that the county was simply better at maximising these potential earnings, so should not be blamed for doing something well.
But when it comes to sheer numbers, its income from sponsors such as AIG – it's main jersey sponsor – is sizable.
Accounts for the year ending October 31 2016 for Dublin County Board, seen by RTE, give an insight here into its finances.
It had a balance at the year end of €5,872,680, after taking in an income €4,248,075 and an expenditure of €3,752,215.
Other counties could only dream of having those resources.
Dublin's income stream included €1,505,106 from "commercial income" thanks to sponsors.
While its outgoings included €1,514,394 going on "team administration expenses".
In his resignation letter last year- after three successful years as Roscommon manager - McStay wrote: "Success is what we all crave but we must understand our reality too. While Roscommon is a proud football county, it is a small county with a limited playing pool and deficits in resources and facilities. The budget required to finance success at the highest level demands year-round attention. Facilities, Catering, Kit & Equipment, Professional expertise and, especially, Travel costs are major financial drainers and they are placing a massive burden on voluntary officers that is often overwhelming.
"These are the significant challenges the smaller GAA counties face. If the GAA is committed to ensuring all counties are, at a minimum, competitive, then they must be supported financially in a way that reflects the demands and the need for fairness, equity and solidarity."
Watch Kieran Dineen's item on GAA on PrimeTime on the RTÉ Player.